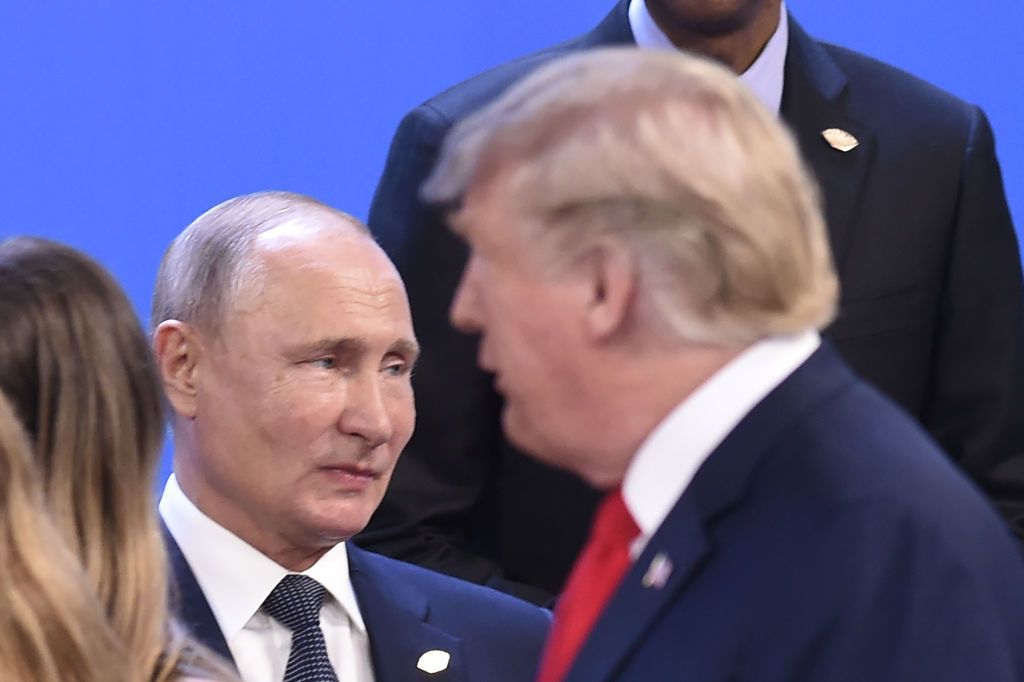 President Donald Trump and Russian President Vladimir Putin held what the White House described as "informal" conversations at the G20 summit in Argentina.
White House press secretary Sarah Huckabee Sanders confirmed Saturday that the two spoke at a cultural dinner for leaders and their wives and husbands at the famed Teatro Colón in Buenos Aires Friday night. .
"As is typical at multilateral events, President Trump and the first lady had a number of informal conversations with world leaders at the dinner last night, including President Putin," Huckabee Sanders said in a statement.
Kremlin aide Yuri Ushakov said that Trump and Putin had a brief meeting on the sidelines of the summit Friday, reported Reuters.
Ushakov said he met with U.S. National Security Advisor John Bolton. Russia and the United States were ready to continue contact, he said.
Huckabee Sanders did not disclose the content of their conversation, but in a press conference later Saturday Putin revealed that Trump had questioned him about Russia's seizure of Ukrainian ships in the Black Sea.
"I answered his questions about the incident in the Black Sea. He has his position. I have my own. We stayed in our own positions," Putin told reporters, according to the Associated Press.
Trump had canceled a formal one-on-one meeting with Putin ahead of the summit over the situation in Ukraine, citing Russian aggression as the reason. He had avoided greeting Putin when leaders posed for a picture ahead of the summit on Friday.
Last week Russia seized three Ukrainian ships and 24 sailors following a clash in the Kerch Strait.
In his press conference, Putin lamented that a formal meeting with Trump wouldn't take place.
"It is unfortunate that we can't hold a full-format meeting," Putin was quoted as saying. "I think it is very much needed, in connection with issues of strategic stability, especially after [Trump] announced that the United States plans to withdraw from the Intermediate-Range Nuclear Forces Treaty."
Trump announced recently that he is withdrawing the U.S. from the treaty negotiated before the collapse of the USSR, which eliminated a class of missiles, and was considered a cornerstone of nuclear de-escalation.