Did Trump Really Win the Election?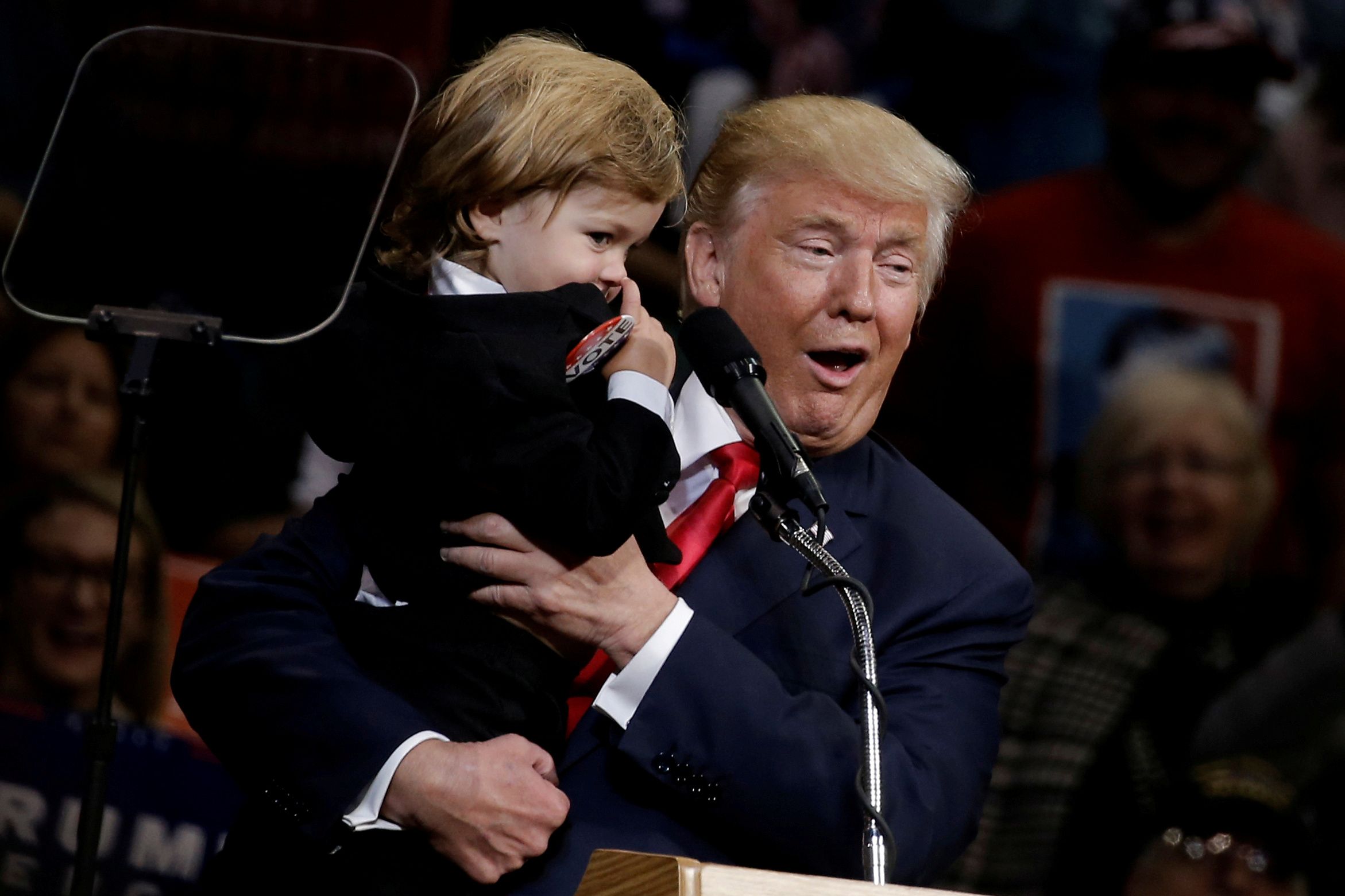 On July 24, left-wing filmmaker Michael Moore listed five reasons why Donald Trump would win the 2016 election. Moore's post was like a punch in the gut to Democrats as Trump edged ahead of Hillary Clinton in the polls the same week.
Moore predicted that Trump, in addition to carrying all the traditional red states, would sweep blue states in the so-called Rust Belt, winning Michigan, Ohio, Pennsylvania, and Wisconsin. He said the billionaire property tycoon's populist message of bringing back jobs to America would be enough to get them.
"This is how it will happen in November," Moore wrote.
And it was. Although Clinton won a 65.8 million share of the popular vote to Trump's 62.9 million, he outpaced her where it really counted: in the Electoral College, where Trump secured 304 votes to Clinton's 227—carried by the Rust Belt states.
But there was one thing missing from Moore's assessment—the role of Russia. It wouldn't be until January 2017 that America's key intelligence agencies issued a report that found the Kremlin lead a massive misinformation campaign on social media and by hacking and releasing 150,000 emails from the Democratic Party and Clinton's campaign to hurt her and help Trump.
To hear Clinton tell it today, Russia's interference was the deciding factor. "Even if Russian interference made only a marginal difference," Clinton said during a speech at Stanford University this October, "this election was won at the margins, in the Electoral College."
Read more: Robert Reich: Why Trump's Calls to Lock Up Clinton Are So Dangerous
Recent testimony from Facebook, Twitter, and Google to the Congressional Russia investigations revealed 126 million Americans were reached by Russian misinformation on Facebook and 20 million on Instagram, while fake Russian accounts on Twitter sent out 1.4 million tweets in just the two months before the election.
Although Russian interference played a role, pollsters, members of Clinton's campaign, and political scientists looking back after a year disagree it's the main reason she lost and Trump won.
"I don't believe this was determined exclusively by Russian interference, I don't believe this was exclusively determined by media coverage of Clinton's emails. I do think those both played a role, certainly, but there are other fundamental factors," Tom Bonier, the CEO of data firm TargetSmart, which provided voter data to the Democratic National Committee in the 2016 election, told Newsweek.
"The answer is there were likely dozens of factors," Bonier said. "There wasn't one determinative factor."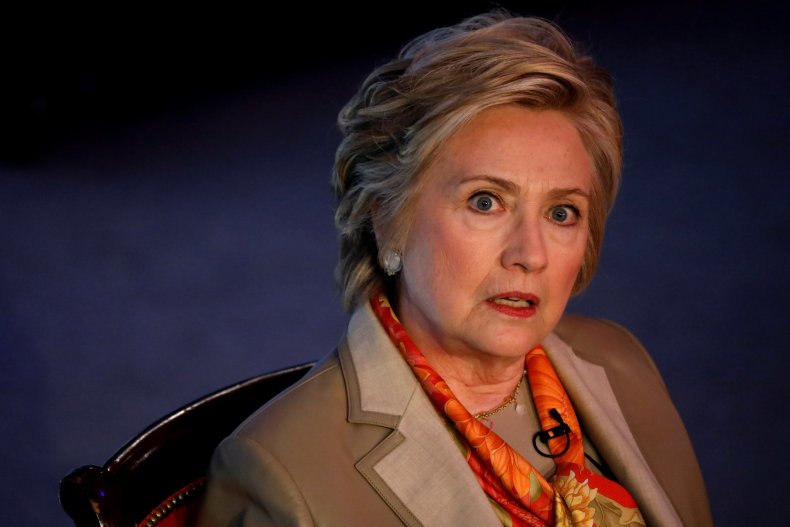 Clinton's 2016 campaign manager Robby Mook agrees that Russian interference shouldn't prompt people to question the result of the election. "We will never know the extent to which Russia's 2016 information operations affected the outcome of the election," he told Newsweek in a statement. "It's probably impossible to determine."
"What matters is what we do moving forward," said Mook, now a Senior Fellow at the Harvard Kennedy School. "The Russians have proved that any foreign adversary can manipulate public opinion. If we don't take steps to stop it, we will leave ourselves vulnerable to manipulation in elections, legislative, and cultural debates. This isn't a 2016 problem anymore, it's a 2018, 2019, and 2020 problem."
For Democrats, the 2018 midterm election is one of the most critical, as the party currently controls neither the House or Senate. But what lessons have they learned from Clinton's loss in 2016 that could help them win back either?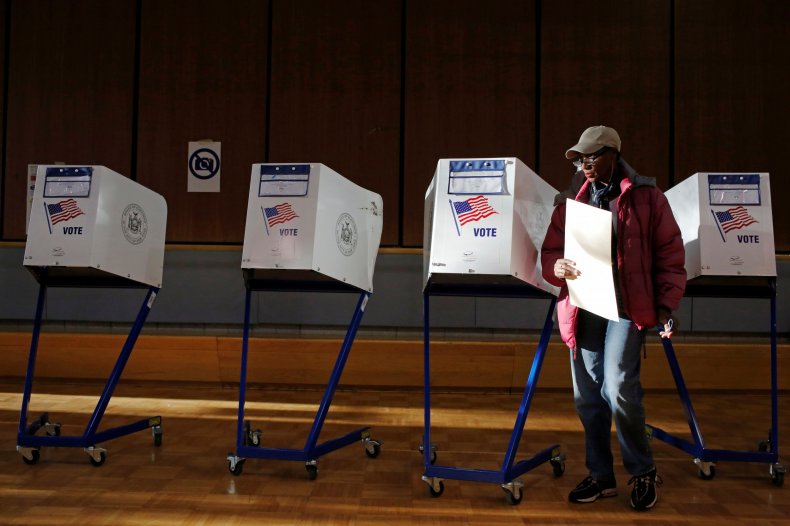 Last year Democrats assumed President Barack Obama's support among rural white, non-college educated voters was a floor that couldn't bottom out, said Bonier.
"We learned that Obama's support wasn't the floor among non-college educated, rural, white voters. We learned that the Obama coalition among non-white voters was not entirely transferrable just as a matter of course to other Democrats," he said.
White, rural voters skew polling, he said, and are harder to reach in surveys. "They're less willing to take these surveys, and I'm not seeing enough attention being paid to that fact. We have measurement issues with these rural, non-college educated white voters," he said. For Bonier, polls should not be treated like they are gospel truth.
"How do we do better with white working class voters?" Bonier asked. "I don't think anyone has an answer right now."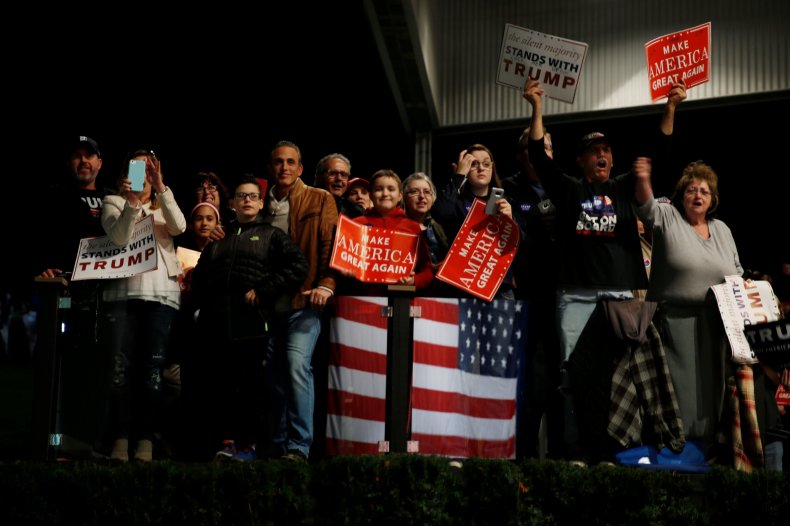 Paul Taggart, a professor of politics at the University of Sussex who specializes in populist movements, has called the current climate an "extreme moment of populism" that is underscored by deep polarization between Republicans and Democrats.
It has turned politics into a game of good and evil, Taggart said.
"Paradoxically, I think any opposition from the Democrats is now about having different lines of attack on Trump that aren't all unified and aren't all leading toward the same sort of answer."
In his essay last July, Moore said Trump represented a "personal Molotov cocktail" for voters to throw right into the center of the establishment—tearing down a system that voters do not think works in their interest.
"Clinton's downfall, from a populist point of view, is to be Clinton. She is a candidate that fitted Trump's narrative so wonderfully. That's just who she was, whatever she would have said, whatever she would have done," Taggart said.
"I don't think it's about finding a populist version to carry the Democratic flag. It's the opposite. For the Democrats to be effective they need not emulate populism, they need to assert things that populism is opposed to, which is about rights and liberalism and process, and about celebrating politics."
Having a unified message, Taggart said, "feeds into the populist myth of the homogeneous elite against us." Continuously talking about Russian interference won't wash.
"What needs to come forward are different sorts of opponents to Trump," he said. "No one has come forward yet."