U.S. Special Forces and Somali troops killed five people, some of whom were children, during a raid last week on a school run by the terrorist militia Al-Shabab, the U.S. Africa Command (AFRICOM) confirmed to Newsweek on Wednesday.
At least 30 boys were also freed from the military camp during the operation.
"We support the Federal Government of Somalia and UNICEF efforts to reunite these children with their families," AFRICOM said in a statement to Newsweek.
The Somali national security forces received hostile fire during the operation and returned fire in self-defense, an AFRICOM official said. Five people were killed and six wounded in the gunfire.
"Some of those killed in the engagement appear to have been under the age of 18. U.S. personnel were in an advisory capacity and did not fire their weapons," AFRICOM added.
Militants from Al-Shabab were apparently indoctrinating the children in Sharia and training them to be terrorists.
"The targeting of schools and the use of schools as a way to both indoctrinate children and also abduct and recruit children has been at the heart of Al-Shabab's activities for years," Laetitia Bader, a researcher at Human Rights Watch focusing on Somalia, told Newsweek.
"But there has been a shift in the last year to very vulnerable communities in drought affected areas that weren't able to pay taxes. So asking for kids is almost a new form of taxation," she said.
The operation took place just days after the Human Rights Watch published a report claiming Al-Shabab had ordered communities in Somalia's Bay region to hand over their children for indoctrination and military training. The raid, however, took place in Somalia's Middle Shabelle region, which is to the east of Bay.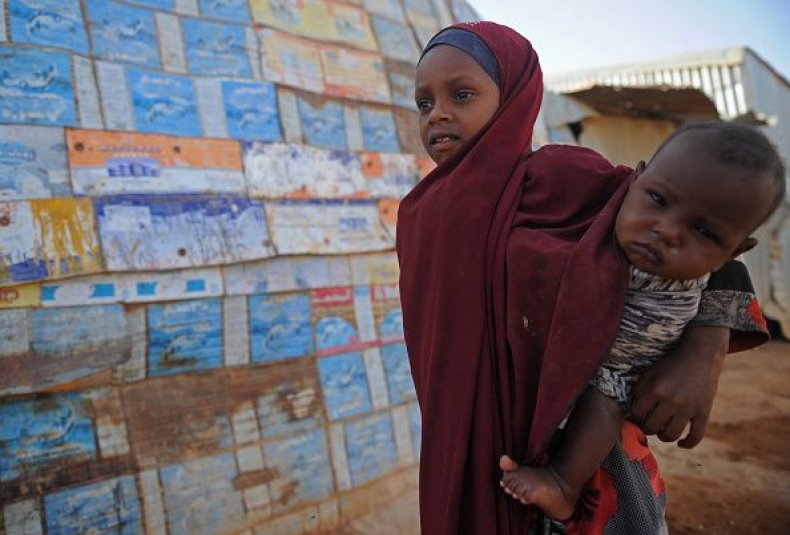 Bader says the Al-Shabab militants are taking children out of local religious schools and putting them into Arabic-language schools that teach a more fundamentalist form of Islam.
"There are Islamic and Quranic reading schools, and some of the kids were picked up from the community Quranic school and brought to Al-Shabab Quranic schools. So it's really about the way the Quran is taught," Bader told Newsweek.
The terrorist group recruits primarily young boys into its schools, but children's rights experts told Newsweek that some schools exist for young girls as well.
Al-Shabab means "the Youth" in Arabic, and the group advocates the Saudi-inspired Wahhabi version of Islam. It is currently fighting a United Nations–backed government in Somalia.
The terrorist group's news agency Shahada corroborated the story about Thursday's raid, stating that enemy forces had killed four children and their teacher. The group also specifically blamed Human Rights Watch for the raid, despite the fact that the group's report was focused on a region where the raid did not take place.
"The killing of these children was instigated by the Human Rights Watch organization, which claims to be concerned about human rights," Al-Shabab said in a statement. "It had issued a report a few days ago in which it incited the soldiers of disbelief in Somalia to stop the campaign of the mujahedeen that aims to educate children with their Hanif religion [true monotheism], and to close Islamic institutes immediately."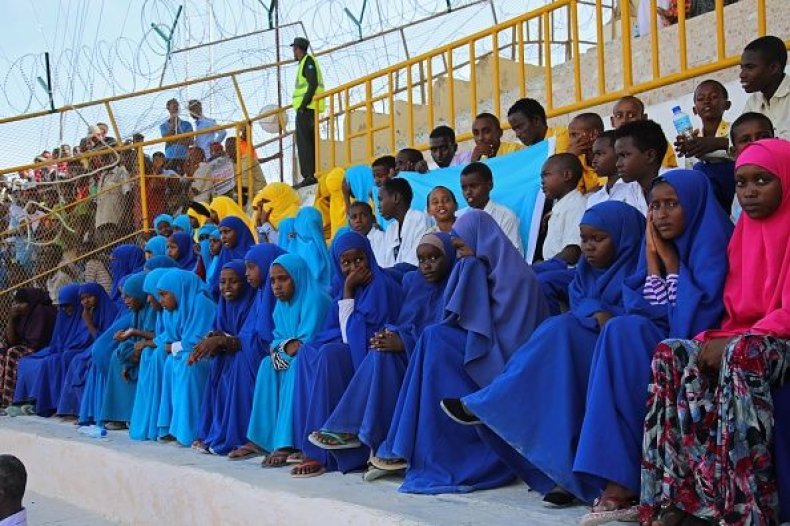 Somali officials had originally claimed that there were no causalities during the operation.
Al-Shabab claims that it does not recruit children under the age of 15, but terrorism experts told Newsweek that is not the case. According to standard operating procedures signed between the United Nations and the Somali government in 2014, children formerly associated with Al-Shabab are supposed to be handed over to UNICEF within 72 hours.
"The United Nations has been coordinating efforts with the Federal Government of Somalia for the airlifting and relocation of the children to Mogadishu and their handover to nongovernmental organizations supported by the U.N. for their reintegration into Somali society," a spokesman for the U.N. mission in Somalia told Newsweek.
Special Forces operations in Somalia have led to tragedy in the past. In November, an investigation by the Daily Beast suggested Special Forces killed 10 Somali civilians and then tried to cover it up. In May 2017, a U.S. Navy SEAL was killed during another raid on Al-Shabab militants.