Did Yahoo Fumble Its NFL Stream?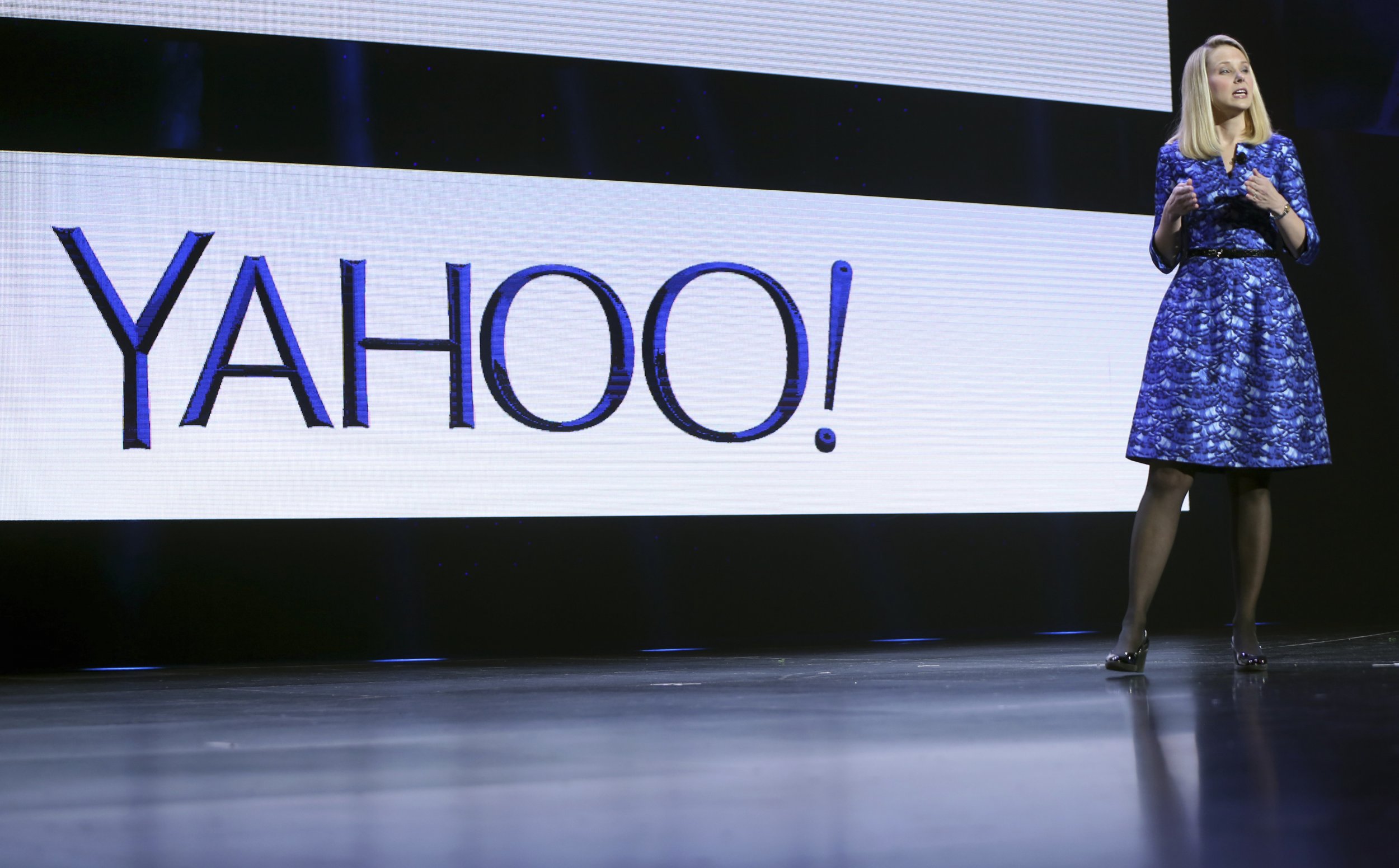 Yahoo boasted that its National Football League live stream of the game between the Jacksonville Jaguars and the Buffalo Bills on Sunday received over 15 million unique visitors and 34 million total visitors—a number too good to be true for some media analysts.
When broken by average viewers per minute, Yahoo's numbers say the game averaged 2.36 million viewers per minute, a paltry comparison to the 10 to 20 million viewers per minute NFL games record on a regular basis. Yahoo declined to share its revenue metrics with Newsweek in an email.
"We couldn't be more proud that the NFL chose Yahoo to bring football to fans around the world through this unique live stream experience," writes Adam Cahan, vice president of mobile and emerging products at Yahoo, in a Tumblr post.
Yahoo paid $20 million for the rights to broadcast the game, more than half of what CBS pays for the far more popular Thursday night games on cable. But considering the game aired at 9:30 a.m. Eastern time from London between two below-average teams, it was a hefty price to pay.
In its attempt to explore the live sports stream route to possibly accommodate its popular Yahoo Sports website, Yahoo also hoped the event would bring in extra advertising revenue. Yahoo Sports made a splash by entering the daily fantasy sports market in July.
The company also has dabbled with television ambitions, hiring personalities like CBS anchor Katie Couric and buying shows like NBC comedy program Community. Yahoo announced it lost $42 million thanks to Community and two other original shows last week.
Early reports indicated Yahoo faced troubles selling ads on its live stream. Yahoo had to drop its initial 30-second spot asking prices from $200,000 to $50,000 to fill the slots, and guaranteed advertisers a minimum of 3.5 million streams.
It was the aftershock to the disconcerting earthquake that was last week's earnings call. Yahoo announced it fell just shy of Wall Street expectations in revenue and profit, leaving CEO Marissa Mayer facing increased scrutiny on whether she is still the right person in charge after three and a half years. Yahoo finished at 15 cents a share in net income and $1.23 billion in revenue compared to a year ago.
The earnings call was the culmination of months of bad news coming from the shrinking tech giant. Yahoo's plan to spin off its 15 percent stake in Alibaba, a Chinese e-commerce company and the crown jewel of Yahoo's stock, into a separate publicly traded company hit a snag with the Internal Revenue Service this fall. The fallout could end up being a $9 billion tax bill for Yahoo on the transaction.
Yahoo also faced an exodus of its top management, most notably chief marketing officer and erstwhile Mayer supporter Kathy Savitt. Mayer said during the earnings call that the changes in Yahoo's leadership was a "result of careful planning."
"Our leadership team today is unequivocally the strongest during my tenure," Mayer said.
Yahoo announced during the earnings call its newest partnership with Google, which will provide search ads and results as a supplement for its one-time search engine competitor. In 2008, the Department of Justice blocked a similar deal over antitrust matters.
Yahoo, however, found a bright spot in its advertising business plan Mavens—short for mobile, video, native and social ads—during its earnings call. Its revenue soared 43 percent from last year to $420 million, or 35 percent of Yahoo's entire revenues.
In contrast to Yahoo's earnings miss, Google, which was spun into holding company Alphabet in August to better accommodate for its multifaceted operational branches, finished with a 45 percent increase in net income from last year and $18.68 billion in revenue this past quarter, easily beating Wall Street estimates.
With the holiday quarter coming up, a time when companies traditionally record the highest earnings of the year, Mayer and Chief Financial Officer Ken Goldman tempered expectations. Yahoo predicted its fourth-quarter revenue to range between $1.16 billion to $1.2 billion, at least $100 million short of analyst estimates.
Mayer, despite clamors for her ouster, asked for time during the earnings call, saying long-term strategies placed under her reign can't be defined in a single quarter.
"Overall, we have significantly changed the business in ways that are strategically advantageous," Mayer says. "But these changes will take a few quarters to translate into higher growth and margins."