Did Your Skinny Jeans Bend Your New iPhone 6? Apple May Replace It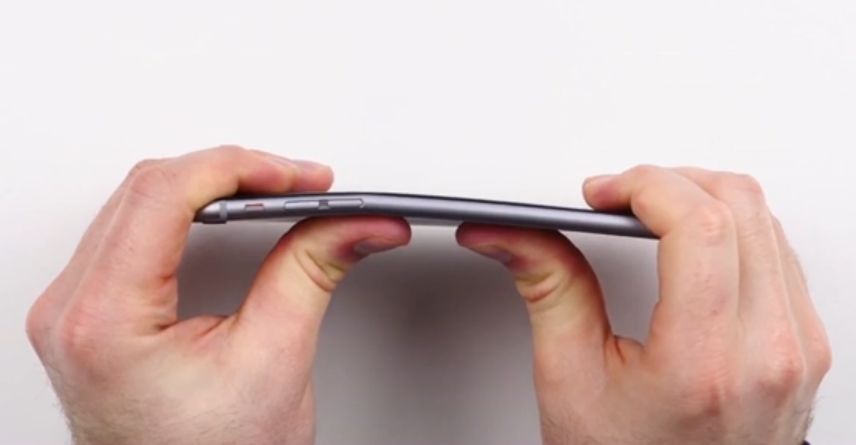 An unintended yet predictable consequence of making an ultra-thin cell phone out of aluminum is that it bends. As you may have seen since the iPhone and iPhone 6 Plus became available to the masses just a week ago, those affected by "Bendgate," as the scandal is being called, have taken to social media to complain and crack jokes. Though Bendghazi is objectively a better name, the jokes have not gone unnoticed in Cupertino.
The Next Web asked a customer support representative if iPhone 6 or iPhone 6 Plus users would qualify for a replacement if their phone warped during routine use. Customer service said it is looking into the problems with the newly released phones "with an insane amount of detail."
But the representative also said that routine replacement decisions are "100 percent up to the Genius you speak with at the store. There is a test called a visual mechanical inspection that the device will have to pass. If it is within the guidelines, they will be able to cover it. If not, the replacement would be a paid one."
The internal guidelines for the visual mechanical inspection phones are not available, but CNET discovered the 2012 version leaked online. It states: "The iPhone warranty covers failures caused solely by manufacturing defects." But "catastrophic damage caused by abuse and interoperability caused by installation of unauthorized software is not serviceable." As long as Apple considers the phone's malleability a defect, and it does not consider placing your phone in your pocket to be abuse, your phone should be covered for replacement.
Newsweek subscription offers >
Cult of Mac, a daily news website covering all things Apple, noted that when the iPhone 4 was discovered to have diminished levels of service when held in certain ways, Steve Jobs agreed to give away free bumper cases.
If replacement phones aren't in your future, maybe a cool new case is.
Update 4:30 p.m. EDT: Apple said in a statement, "With normal use a bend in iPhone is extremely rare and through our first six days of sale, a total of nine customers have contacted Apple with a bent iPhone 6 Plus."
Did Your Skinny Jeans Bend Your New iPhone 6? Apple May Replace It | Tech & Science