Diddy Waking up With '15 Roaches' on His Face Sparks Wave of Memes
Diddy has sparked a wave of memes after posting a motivational story about how waking up covered in roaches inspired him to strive for the life of luxury he lives today.
The rapper, whose given name is Sean Combs, amused fans this week after he took to Instagram to impart advice on living your best life.
"You can do it. You can be whoever you want," he said in a video, which showed the 51-year-old mogul enjoying a mango in front of an infinity pool overlooking the sea.
"You can be eating mango too, with the ocean as your backyard. I ain't special," he continued. "I just want it bad, you feel me? I will not allow myself to not have mango. I hustle hard, you know what I mean?"
Along with his motivational speech, the "Can't Nobody Hold Me Down" hitmaker also shared an anecdote about the moment that inspired him to work hard to earn his millions and create his aspirational lifestyle.
He captioned the post: "One day when I was growing up, I woke up and there was 15 roaches on my face. At that moment I said hell no, I refuse to live like this. Work hard, believe in your crazy dreams... AND NEVER SETTLE! #LOVE."
The detail about the 15 roaches has tickled fans who are taking to Twitter to share memes about the rapper's story, making him a trending topic on Twitter in Wednesday.
One viral tweet reads: "Roaches on their lunch break hearing Diddy lying on them."
While another added: "The roaches looking at Diddy sleeping."
Another person joked: "Diddy lying.... I had roaches and never do they sit still on your face, roaches got places to be and shit to do."
"Diddy was in his house like," said another.
Here are some more choice memes:
Raised in Harlem by his mother after his father was killed when he was just a toddler, Diddy has spoken about his childhood and his dreams of success before.
"I always felt that I would be somebody, but it still surprises me," he told Oprah Winfrey in 2006. "Like when I drive through Times Square and see my billboard. Or when I got a standing ovation on Broadway for my role in A Raisin in the Sun. Or when I finished the marathon. Or when I perform at Madison Square Garden. That's when I think, 'I didn't know it would be like this.'"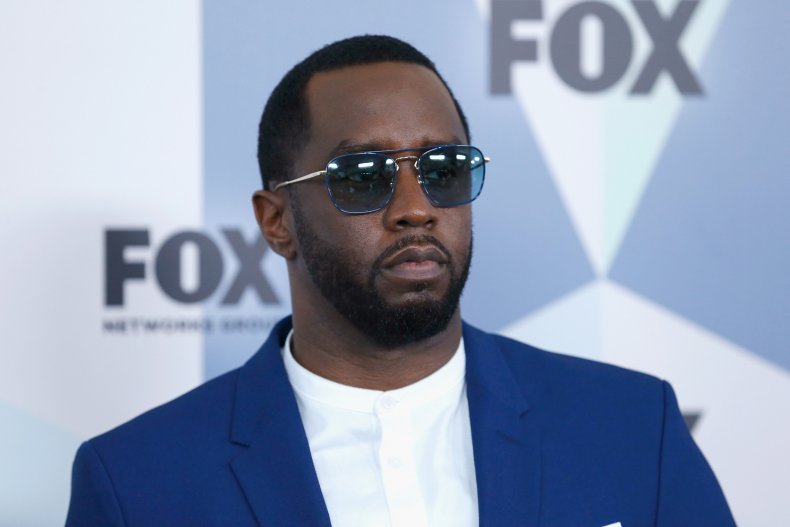 As for his strong work ethic, the rapper told Oprah in the same interview that his mother and grandmother inspired him to work hard.
"My mother worked three jobs and my grandmother worked two," he said. "At an early age, I started my own paper route. Once I saw how you could service people and do a good job and get paid for it, I just wanted to be the best I could be in whatever I did."