Diddy's Jermaine Dupri 'Verzuz' Snub Sparks Wave of Jokes
Diddy has inspired a wave of jokes on Twitter after he snubbed a Verzuz challenge from Jermaine Dupri.
The 51-year-old rapper and music executive began trending on the platform on Wednesday after he said Dr. Dre was the only person he would take on in a Verzuz battle.
Dupri issued his challenge to Diddy after Ja Rule and Fat Joe's battle on Tuesday night. The latest head-to-head in the Verzuz series, which began as a virtual event during lockdown, took place at Madison Square Garden's Hulu Theater.
"Somebody let @Diddy know I'm @thegarden right now ! And he gon need some training for me," tweeted Dupri 48.
Diddy, whose real name is Sean Combs, replied: "Beloved you my ***** but your arms too short to box with God!!! You aint got enough hits. I'll smash you with just biggie n Mary . But I do have the upmost respect on you as a musical legend - Dre the only one can get in the ring w me . - LOVE."
Twitter users were quick to react, poking fun at the interaction between the two rapper-producers.
"Diddy done lost his mind. JD got Mariah, Usher, Xscape, Janet, Bow Wow...that's a pretty decent match up," one fan tweeted.
Another posted: "Diddy probably would win but to say a guy that wrote and produced 2 diamond albums when diddy don't write or produce is hilarious lol."
One social media user wanted to see a Diddy-Dupri battle, writing: "Diddy called Dre out but this would probably be a better battle. Dre doesn't have the remix and r&b bag these two have."
Another joked: "Now, if Diddy could only use the songs that he 'actually' produced."
"How diddy is ducking the jermaine dupri #VERZUZ smoke," wrote another.
Rapper T.I. also got involved in the debate, telling his Instagram followers he felt similarly snubbed by 50 Cent.
"I disagree. Side note: Why do I feel NY n***** (Most of which I love, look up to, appreciate and respect) always feel like they so much above competition with their Atlanta (southern)constituents???? @50Cent ducking me the same way (@jermainedupri)," he said.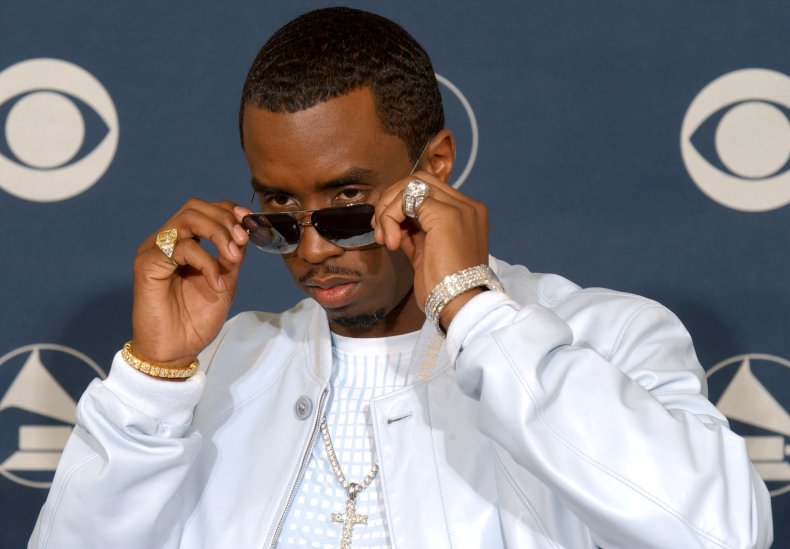 Diddy caused another stir on social media in July, after posting a motivational story about how waking up covered in cockroaches inspired the success and luxury he enjoys today.
He captioned the motivational Instagram post: "One day when I was growing up, I woke up and there was 15 roaches on my face. At that moment I said hell no, I refuse to live like this. Work hard, believe in your crazy dreams... AND NEVER SETTLE! #LOVE."
The comment about roaches prompted a tidal wave of memes and jokes.