Diesel the Service Dog Helps Trainer Battle Depression
These images show some of the happy times shared between Diesel the service dog and his owner, Kristen.
Kristen Kotselidis, 20, is a professional dog trainer and the proud owner of Diesel, a 1-year-old American Bully who helps her combat depression.
Just by reading her body language, Diesel can diagnose social anxiety and stress.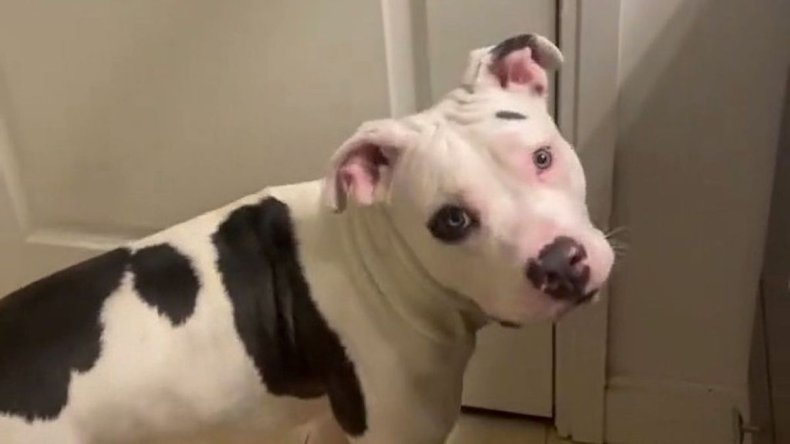 Kotselidis, from Ontario, Canada, uploads loving videos in celebration of her pal to her TikTok account.
"Diesel saved my life by always ensuring I'm OK," Koselidis told Zenger News.
In one clip, Diesel shows off his skills by opening and closing a door with his nose as he follows her to the bathroom.
The dog's owner joked: "He's a 10 but he has separation anxiety."
In another clip, Kotselidis is seen pretending to be depressed as she slumps to the floor and Diesel immediately tries to cheer her up and get her back on her feet.
The American Bully is a modern breed of dog that responds well to training and was developed for companionship.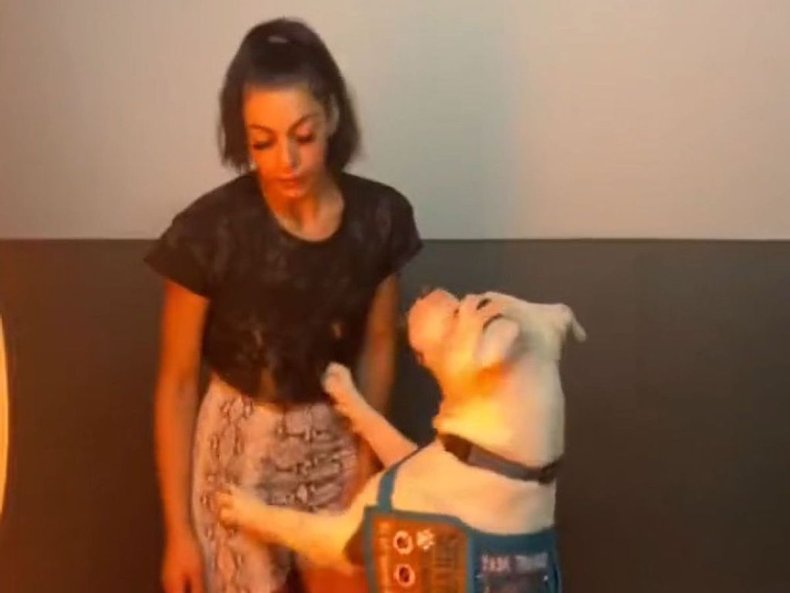 The breed has not yet been recognized as a purebred by The Kennel Club of the U.K. or the American Kennel Club.
Kotselidis explained: "He knows how to calm me down when I get triggered.
"He is a very intelligent boy and picks up commands very quickly."
Despite this, dog breeders acknowledge that highly adaptive pets can be dangerous if they are bred incorrectly or receive improper training and discourage human aggression.
The United Kernel Club in Michigan has stated that a certain level of dog aggression is characteristic of the breed.
Kotselidis also defines herself as an animal behaviorist and has been training dogs and service dogs for over five years.
She explained: "It's my passion."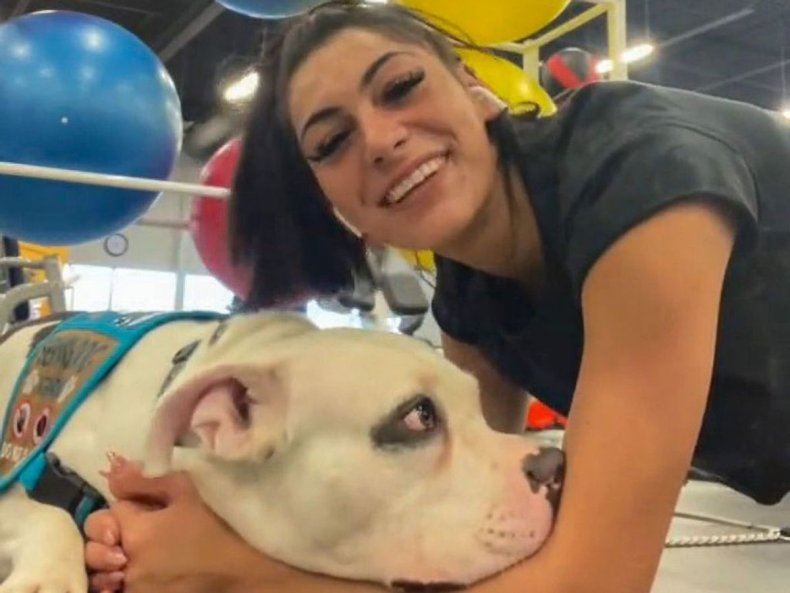 When asked about her preferred training methods with Diesel, she stressed the importance of paying attention to body language and using rewards.
She told Zenger News: "I use positive reinforcement."
Kotselidis added: "I was always into animals and dog training. I did co-op in high school at a doggy daycare then got offered a job there.
"I worked there for 2.5 to three years and it helped me gain a lot of knowledge of dog body language and how to handle any given situation when you're with multiple dogs.
"I started to find my passion more and more and slowly decided to take the knowledge that I learned from working at a doggy daycare and use it for dog training, sitting and walking.
Then I did all that myself! And took online courses for dog training and became my own boss. I couldn't be happier!"
Kotselidis offers dog training sessions on her TikTok account and on Instagram.
This story was provided to Newsweek by Zenger News.