Diet Soft Drinks Triple The Risk of Dementia: Study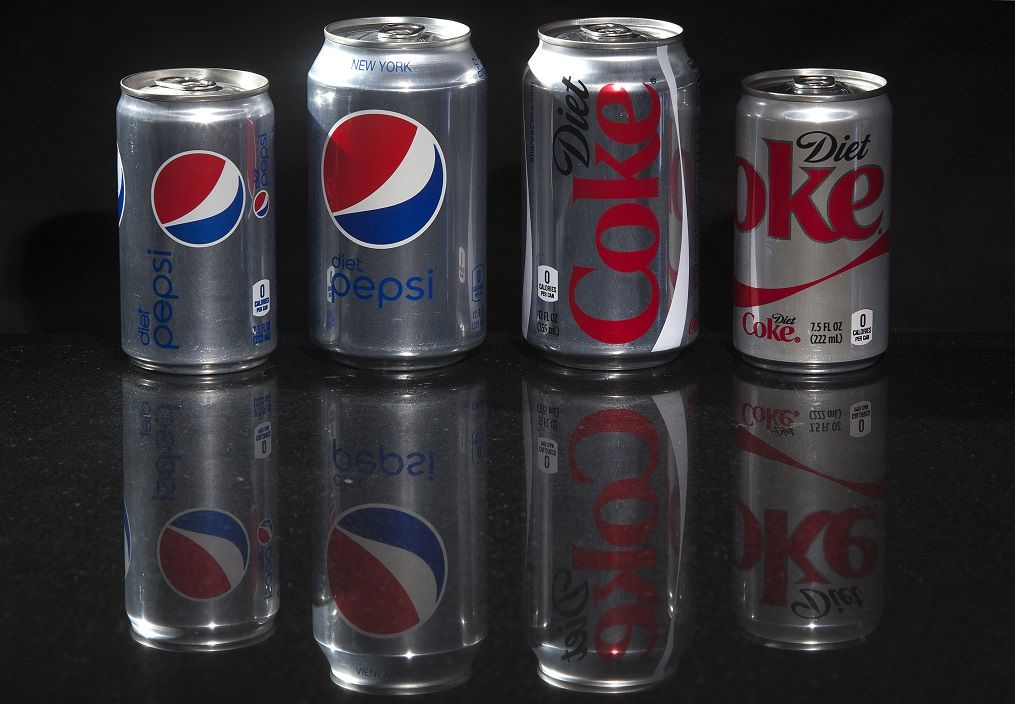 People who drink just one can of a diet soft drink daily risk tripling their chance of suffering from a stroke or dementia, according to a study.
Researchers from Boston University School of Medicine looked at data from about 4,400 people from the town of Framingham, Massachusetts.
The number of sugary beverages and artificially sweetened soft drinks that the subjects consumed was monitored between 1991 and 2001. Then from 2001 to 2011, the people who drank one artificially sweetened drink per day in that period were found to be almost three times as likely to have an ischemic stroke or be diagnosed with dementia, compared to those who never drank such beverages.
"To our knowledge, our study is the first to report an association between daily intake of artificially sweetened soft drink and increased risk of both all-cause dementia and dementia because of Alzheimer's disease," the study, published in the journal Stroke on Thursday, stated.
The study was unable to determine a cause-and-effect relationship between diet soda drinks and the health risks, meaning more research is needed to find out whether they are actually a direct result of artificially sweetened drinks.
"This research does not show that artificially sweetened drinks cause dementia. But it does highlight a worrying association that requires further investigation," said Dr James Pickett, head of research at Alzheimer's Society.
"Research into dietary factors is very complex and there are a number of issues that need clarifying, for example, why drinks sweetened with sugar were not associated with an increased risk in this study, and teasing out links between all types of sugary drinks, diabetes and dementia."
Previous studies examining the effects of diet soft drinks found a connection between low-calorie sweeteners, such as saccharin and sucralose, and reduced fertility rates. Researchers from the Federal University of Sao Paulo made the discovery after interviewing women undergoing IVF treatment.
"There should be more scrutiny of food additives and better information available to the public and, in particular, those wishing to conceive," Professor Adam Balen, chairman of the British Fertility Society, said last year.