The Difference Between Tornado Watches and Warnings
Because of the dangerous and destructive nature of tornadoes, it's important to know the critical difference between a tornado watch and a tornado warning when an alert comes through on your phone or on TV. It can mean the difference between life and death.
Tornado watches, commonly issued a few hours before a severe storm could hit, are meant to alert the public of a developing threat for tornadoes and indicate the need to be prepared and remain vigilant. Watches are issued for broad areas where conditions exist for the development of twisters.
Tornado warnings, on the other hand, are more urgent alerts in which people need to take action and seek shelter right away. They are often issued minutes before a tornado strikes for highly localized areas where a tornado is imminent or has been detected on radar.
They also differ by who issues them.
Knowing the difference between the two can prepare individuals for the necessary steps to take when considering the threat of severe weather. Watches and warnings issued to the public are based on different criteria.
Watches are issued by the NOAA's Storm Prediction Center (SPC), and warnings are issued by local offices of the National Weather Service (NWS).
"A watch is issued when conditions are favorable, for example, either for a severe thunderstorm or tornadoes," AccuWeather Senior Meteorologist Dan Kottlowski said. "It doesn't mean severe weather is imminent."
"Typical watches cover about 25,000 square miles, or about half the size of Iowa," according to the SPC.
Kottlowski said there are no set criteria for issuing watches, but if the conditions seem consistent with a developing severe weather pattern, watches can be changed and altered by monitoring ongoing developments.
"It can vary," he said. "There is not just one set of ingredients; every watch may have a different set of [parameters] from one day to the next since it is based on a synoptic situation that may change within several hours."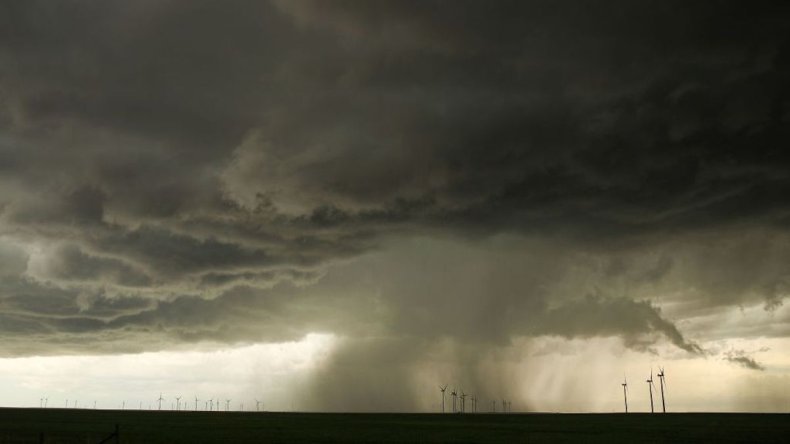 Warnings mean that severe weather is imminent and is based on specific criteria and existing reports received by the NWS.
The criteria include hail that totals more than 1 inch in diameter and wind speeds of 55 mph.
"Lightning is not a criteria for a severe thunderstorm warning," Kottlowski said. "Heavy rain is not either."
Warnings must follow the two main criteria, he said, adding urban flood and stream advisories, flash flood watches and warnings, and flood watches and warnings, may accompany a storm with heavy rain.
Warnings are issued through the efforts of individuals working for the NWS.
"The way a warning is issued is that a meteorologist will monitor the weather by radar and look for particular areas where there could be high impact damage," Kottlowski said. "They will issue a warning and there will be a signature for an existing storm or developing tornado."
Trained NWS spotters will verify reports of rotation or storm damage.
"This gives the meteorologists confidence in what they are seeing on radar," he said.
Produced in association with AccuWeather.com.
This story was provided to Newsweek by Zenger News.