A Different Battle is Underway for the Future of Politics and Business | Opinion
While states fight over bills that could restrict voting, there's another battle underway that's getting much less attention. It's one likely to have a profound effect on the world of politics as well as the future of businesses: The battle for the hearts and minds of young people.
Young voters played an exceptionally large role in the 2020 elections. An analysis by Tufts University found that participation among those ages 18-29 may have jumped 10 percentage points or more from 2016.
"They made the difference in key battleground states, and the participation and overwhelming support for President-elect Joe Biden from youth of color was one of the defining elements of the election," the university wrote.
This age group includes members of Gen Z and some on the young side of the millennial generation. Their momentum continued through the Georgia Senate runoffs in early January, where "Democrats won with help from younger voters," APM Research Lab found.
My company worked with the Biden campaign to help them reach young voters by tapping into the world of gaming. We were approached by both political parties. The Biden campaign decided to work with us. Ever since his election victory and the news coverage of our collaboration, we've been hearing from an onslaught of political campaigns and businesses looking to reach young people.
The messages we receive show that there's a great deal of confusion around this demographic—a generation that's reshaping society. A reality check is needed.
Cause-Driven "Clicktivism"
The images of public demonstrations from around the country and much of the world often show young adults demanding change. That comes as no surprise. While stereotypes of young people involve them Instagramming selfies constantly, they're actually the most committed to social causes.
A recent study from Bank of America sheds light on this.
"Social issues form part of Gen Z's identity," the report said. Members of this age group are more likely than other generations to expect further social unrest in the years ahead. And they're more likely to see themselves as "citizens of the world," fueled by global concerns like climate change.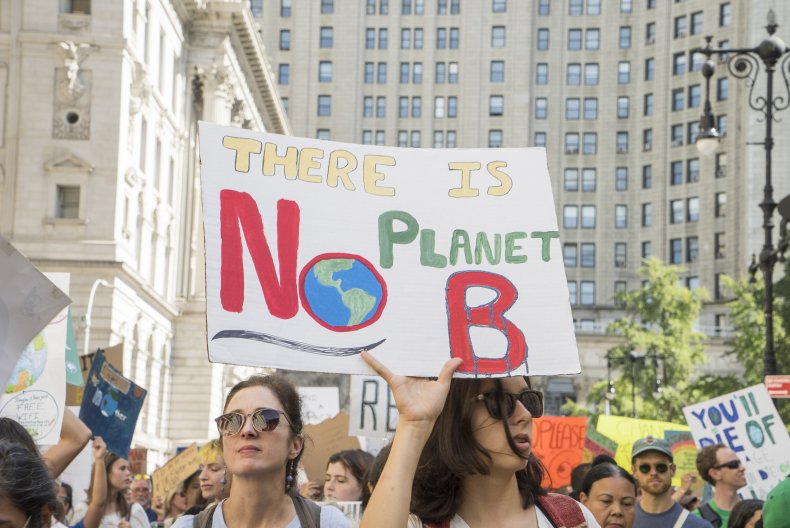 But while there's a long tradition of young people being engaged in activism, today's young adults are exceptionally disruptive in how they go about it. They comprise a generation of "clicktivists," with 72 percent believing they can be part of a social movement purely through participating online via social media, the study found.
More Fiscally Conservative
In keeping with their activism, today's young adults care a great deal about the causes that businesses support. They're more likely to buy from companies that take action to address major social issues including inequality and the climate—and more likely to withhold money from businesses that ignore those issues, surveys found.
Increasingly, businesses and political campaigns will need to appeal to young adults in these ways in order to win them over as consumers and contributors. Gen Z's economic power is the fastest growing of any age group, with a projected $33 trillion in income by 2030, the Bank of America study found. And, it added, having grown up in the wake of the Great Recession, these young folks are "more fiscally conservative than Millennials."
For that matter, young people may be more conservative in general than popular images suggest. In one survey, half of Gen Z respondents did not identify as liberal or conservative and the other half were split almost evenly.
Gaming as Identity
The reason the Biden campaign found a gaming strategy so important is quite simple. As Allison Stern, the campaign's digital partnerships manager recently explained, it was a key part of a strategy of "reaching people where they are."
That runs deeper than it may sound. Gaming isn't just a platform or tool to get messages to young people. It's a world that speaks to their sense of identity. For many, gaming is where they feel that significant parts of their "true selves" are.
This is especially true for young men. More than two-thirds of Gen-Z males consider gaming an important part of their identity, a survey found. Millions of women feel similarly. Annual surveys show that more than 40 percent of gamers are women.
Time spent actually playing games is only a fraction of their overall gaming experience. Many spend hours watching live streams of their favorite gamers. In fact, Gen Z watches more esports than traditional sports, the Bank of America study found.
When popular gamers discuss issues, encourage voting, or shout out brands, they're speaking the language of these young adults. When icons like Representative Alexandria Ocasio-Cortez (D-N.Y.) take part in live gaming events designed to get them energized to take action, it works. But there's a caveat. To reach today's young adults, any campaign or brand has to be authentic. I've found that this specific generation is filled with some of the world's best B.S. detectors.
Today's young adults are change makers. They're ready to expend energy, time and resources to do what they believe in. Leaders who work to understand them, and build relationships with them, are poised to deliver a huge impact in the future.
Adrian Montgomery is CEO of Enthusiast Gaming.
The views expressed in this article are the writer's own.