Differently Abled Drum Corps Makes History at World Championships
The FREE Players Drum and Bugle Corps made history Labor Day weekend. The Long Island, New York-area drum corps is the first differently abled group of its kind in the world — and they were invited to compete in the drum corps world championships.
The Drum Corps Associates World Championships invited the FREE Players in April, and thanks to a viral fundraising campaign, they were able to go. In fact, they raised $4,000 more than they needed, which will go to Family Residences and Essential Enterprises, Inc. (FREE), a non-profit organization that supports those with intellectual or developmental disabilities, mental illness and traumatic brain injuries, and the parent organization of the corps.
The FREE Players' appearance at the world championships brought with it a number of firsts. In addition to being the first time a differently abled drum and bugle corps was selected to compete, on Friday, the FREE Players' first-ever Color Guard member did a solo performance to Josh Groban's version of the song "Pure Imagination" from the film Willy Wonka and the Chocolate Factory.
Members of the corps were excited to compete in the world championships.
"Once we are out there and performing it's like, 'God, give me the applause. And give me my glory,'" trumpeter Jessica Oliveira told WBRE.
The FREE Players Drum and Bugle Corps were founded in 2010 by FREE's Senior Music Specialist, Brian Calhoun. The corps is divided into four different sections — drumline, front ensemble, color guard and brass. It boasts over 70 members, aged 20 up to 50-plus. Members practice every Wednesday.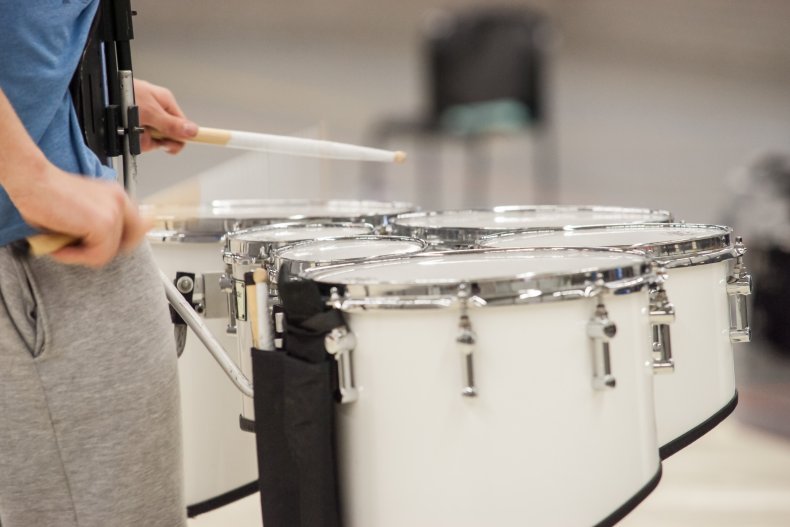 "We are great ambassadors not only for the marching arts activity but also for the entire differently abled population or anyone who faces challenges," Calhoun told the station.
"As long as you believe in yourself and you're willing to put in the work, you can achieve excellence. You just have to have the heart and the drive to succeed," he added.
Though this is the first time the FREE Players have been invited to compete in the world championships, the drum corps is known for its performances around the United States. The corps has even performed at the world championships in 2018, the first time they'd been invited — though they didn't compete.
The corps is part of FREE's Music and Performing Arts Adult Day Program and Respite Program. FREE itself was founded in 1977, and supports over 4,000 people with their different services, which include housing, recovery services and helping people find work. The organization is based out of Old Bethpage on New York's Long Island.