DiGiorno Pizza Recall: What Are the Affected Products and Can I Get a Refund?
Nestlé is recalling 14 tons of frozen pizza sold in the U.S. after some of products from its DiGiorno line were mislabelled.
But which pizzas have been affected and what should you do if you bought one?
Here's everything you need to know about the recall.
Which DiGiorno Pizzas Have Been Recalled and Why?
In a notice posted on its website, Nestlé announced it was recalling pizzas labeled as DiGiorno Crispy Pan Crust Pepperoni Pizza.
The pizzas are mislabeled and actually contain DiGiorno Three Meat Crispy Pan Crust Pizza.
The problem was first noticed when a consumer reported that they had found the pizza they had bought did not correspond with what was on the box.
This pizza, unlike the pepperoni one, contains the allergen soy in the beef topping and sausage crumbles.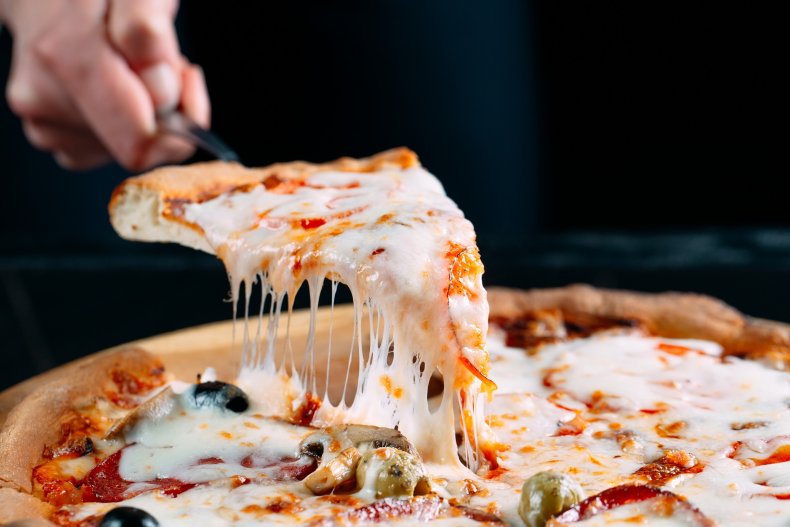 As a result of the mislabelling, the presence of soy is undeclared and could potentially be dangerous for those with allergies.
The U.S. Department of Agriculture (USDA) has categorized it as a Class I recall, meaning that "this is a health hazard situation where there is a reasonable probability that the use of the product will cause serious, adverse health consequences or death."
The pizzas were sold nationwide.
You can tell if you bought an affected pizza by checking for key information on the box.
The pizzas subject to recall have the manufacturing date June 30, 2021, "best by" date of March 2022 and batch code 1181510721.
Can I Get a Refund?
If you bought an affected pizza, you are advised to either throw it away or return it to the store where you purchased it for a refund.
Consumers, especially those with soy allergies, have been urged not to eat the pizzas, while anyone concerned with an illness or allergic reaction connected to the food should contact their healthcare provider.
Those with concerns or questions about the recall have been instructed to contact Nestlé via this website or call 800-681-1676.
Alternatively, you can contact Bonita Cleveland, Consumer Services Manager at Nestle USA, at 1-800-681-1676 or bonita.cleveland@us.nestle.com.
What Are Symptoms of an Allergic Reaction to Soy?
So far, there have been no reports of anyone suffering an illness or adverse reaction to eating the pizza.
In some, food allergies can cause a severe reaction or even trigger life-threatening anaphylaxis, though this is rare with soy allergies.
According to the Mayo Clinic, symptoms of an allergic reaction to soy include tingling in the mouth, hives, itching or eczema, swelling of the lips, face, tongue and throat, or other body parts, wheezing, a runny nose or breathing difficulty, abdominal pain, diarrhea, nausea or vomiting, and skin redness.