The Digital 100 Power Index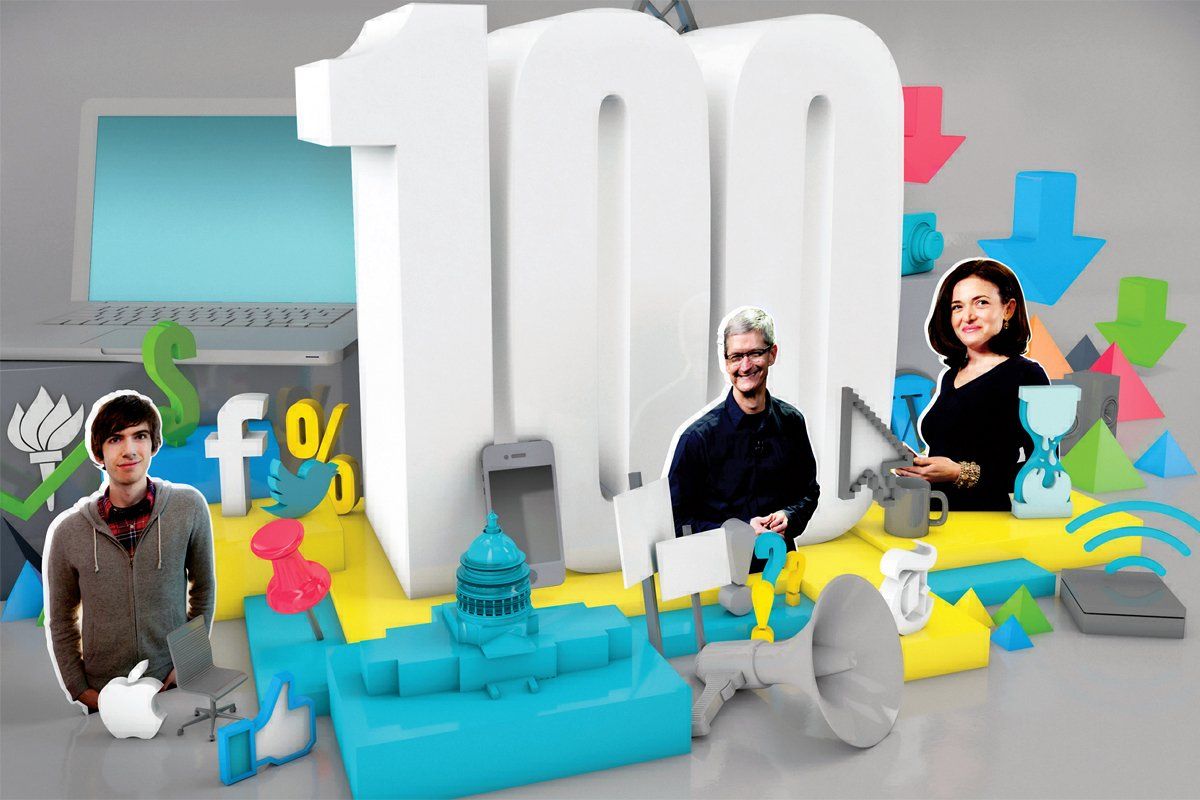 To paraphrase Gandhi: First they ignore you. Then they laugh at you. Then they fight you. And then—when you black out the sixth-largest website on the planet for an entire day—you win.
This is what Wikipedia founder Jimmy Wales learned about power on Jan. 18, 2012. The online encyclopedia had once been a novelty: written by everyone, it could contain errors from anyone, as when Stephen Colbert doctored the entry for George Washington in 2006, asserting falsely that he had not owned slaves. But the idea behind Wikipedia was powerful enough to survive pranks, as the service grew to become an essential reference tool for hundreds of millions of users. And late last year, when two bills working their way through the U.S. Congress threatened the site's ability to function, Wales knew it was time to flex his digital muscles. In coordination with other web giants, Wikipedia went dark in protest, a blunt demonstration to lawmakers of just how dependent the wired world had become on its model. Less than 48 hours later, the legislation was dead.
This is what it means to have power in the world of technology in 2012. It's not an abstract quality that a promising person or company might wield to-morrow. It's actual influence, a lever worked to measurable effect today.
Power, in its many facets, is the common property of the 100 names in the pages that follow. Drawing on 10 panels of experts, from financiers to hackers to wonks, Newsweek and The Daily Beast set out to inventory the most influential players in the digital space, as nominated by their peers, with an eye toward reach, impact, and innovation. (Our methodology here.) Our editors also picked a separate list of 10 Lifetime Achievement winners whose sway merits special notice.
In a sector as sprawling as tech—where "genius" might describe the idea to monetize LOLcats as readily as the way transistors are crammed onto a chip—power takes many forms. Some of the names on our list, like Tim Cook, derive theirs from an obvious history of success. As Steve Jobs's No. 2 at Apple, Cook's genius for operations gave the company's designers and engineers precious advantages in creating futuristic devices. He has continued that work as CEO, lifting Apple's already stratospheric stock more than 50 percent since Jobs's death. There are others we include who derive their power more from potential: in the streaming service Spotify, has Daniel Ek delivered yet another revolution in the way we listen to music?
Not every member of our list has had a good year. Though he still controls the world's largest social network, Mark Zuckerberg presided over an IPO that proved a disaster for investors, with reverberations felt far beyond the technology sector: a cooling IPO market means less value for every company that wants to grow by offering shares to the public.
As CEO of a listed company, Zuckerberg now faces some of the same pressures as an older innovator on our list: Larry Page, 39, now in his second year atop Google, the company he founded. Between Google search, YouTube, Android, Gmail, Chrome, and dozens of other properties, he has as much power as anyone in Silicon Valley. But as the digital world gets more social—a market Google has struggled to crack—and spends more time inside walled-off apps, could that influence be on the wane?
The categories of our Digital Power Index are broadly drawn, interdisciplinary, and—like all magazine lists—designed to cause a stir. The names were selected entirely by our panelists, who run the gamut from the establishment (two members of Facebook's board of directors) to—well, to the recently incarcerated Kim Dotcom. But on the question of power in technology, all of our judges are expert. Look for more of them to join the index in years to come.