Digital Textbooks May Revolutionize Education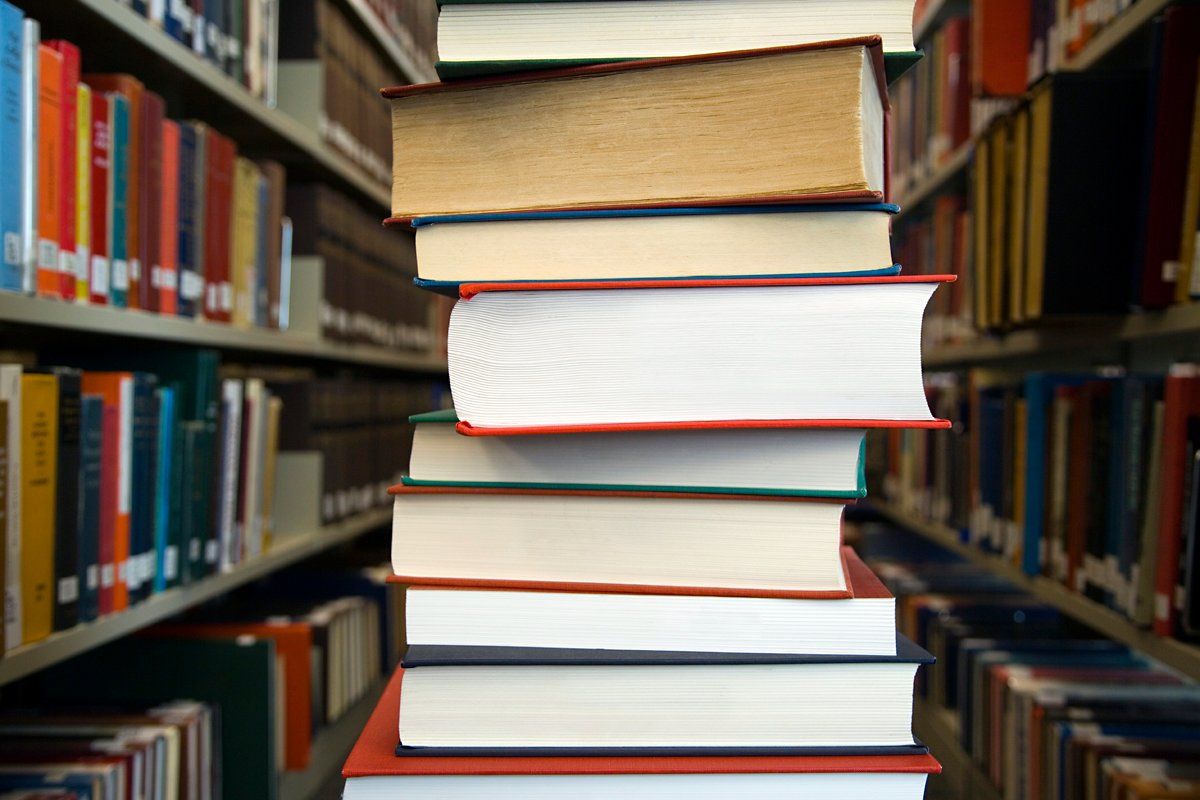 Harold Elder is not your typical Apple fanboy. Yet the 58-year-old University of Alabama economics professor pre-ordered an iPad to make sure he had one of the first ones. The device is "something that I've been waiting for for years," he says. And not, to be clear, merely for reasons of gadget lust. "It really has the possibility of making the learning experience much richer," says Elder, who is considering testing a new iPad-ready digital textbook in his introductory microeconomics course in the fall of 2010.
"Richer" is certainly the right word to use. App developers aren't the only ones who greeted the iPad's release with gratitude and optimism. The textbook industry, too, sees it as a way to woo customers away from the used-book market, boost profits, and help students learn better. It's a pivotal moment for a segment of the publishing industry that has stubbornly resisted change. Thanks in large part to the iPad and an expected rush of competitor slates, that resistance is crumbling.
Of course, it won't happen overnight. Textbooks today are still bought and sold in much the same way they've always been: as ink-and-paper objects assigned by professors and purchased by students in campus bookstores. "It's a slow-moving pharmaceutical market," says Matt MacInnis, the CEO of Inkling, a startup working on digital textbooks. "The professor writes a prescription, and the student goes to fill it." It may be slow-moving, but it's highly profitable. While McGraw-Hill Education's earnings fell by 14 percent in 2009 because of the recession, college textbook sales actually increased.
But just ask any journalist or musician: technology has a way of laying siege to comfortable industries. And the iPad may be the first of many barbarians at the gate. Apple sold 3 million of the devices in its first three months, and now competitors, reportedly including Google, Hewlett-Packard, and Amazon, are preparing rivals. Educators and students are enthusiastic about them; at least three colleges, including the Illinois Institute of Technology, will offer free iPads to incoming students. But what will they put on them besides Bejeweled and Facebook?
There are already digital textbooks available, and their numbers are expected to grow: according to Simba Information, which provides data and research on the media industry, they represent less than 2 percent of textbook sales today, but will reach 10 percent by 2012. But in 2010 the offerings were pretty meager. CourseSmart, a San Mateo, Calif., company collectively owned by five of the biggest textbook publishers, has 6,000 educational titles for sale in digital format. But its electronic books are little more than scanned versions of printed works. A CourseSmart e-book includes some neat functions, like search capability and digital note-taking, but for the most part, it has few advantages over a traditional textbook other than weight and price. (CourseSmart books usually cost less than half the price of a new printed book.)
That's where a company like Inkling comes in. Inkling, a 20-person San Francisco startup, and its competitors—including New York City's ScrollMotion—are working with the textbook publishers to bring their books onto the iPad, iPhone, and other future devices. The aim, says Inkling's MacInnis, is to harness all the advantages of a multitouch, Web-enabled slate. That means chemistry students won't just see an illustration of a benzene molecule; they'll spin and rotate a three-dimensional model of one. Biology students won't just read about the cardiovascular system; they'll see video of a beating heart, narrated by a world-class heart surgeon.
Interactivity, though, is only part of the story. Bringing texts onto a digital platform provides an opportunity to make the book as social as the classroom. With Inkling's technology, for instance, a student can choose to follow another's "note stream," or view a heat map of the class's most-highlighted passages. Professors get real-time information on how much of the reading assignment the class actually did, or whether a particular review problem is tripping up large numbers of students. All that comes on top of the cost savings: even these advanced digital textbooks will cost less than their print equivalents (with most of them in the $99 range) and some will even come "unbundled," allowing students to buy the individual chapters they need most for a small fraction of the cost of a full textbook.
Textbook publishers stand to lose some revenue if individual chapter purchases catch on, but they hope to more than offset the loss by attracting new customers. Big publishers like McGraw-Hill, Pearson, and Cengage are locked in a longstanding battle against the used-textbook market, which now totals about $2.2 billion, according to Simba, and from which they earn no revenue. Online textbook-rental companies like Chegg.com offer lower prices than the publishers, and reach a wide customer base. But traditional publishers think technology will be their salvation. There's no such thing as a "used" e-book, and digital textbooks are the center of a whole ecosystem of services—such as homework-management systems and video-capture technology for recording lectures—that publishers hope will be profitable. "We're becoming a software service company instead of a textbook company," says Peter Davis, president of McGraw-Hill Education.
But what about the students? Are manipulable molecules just digital eye candy or real improvements to the learning process? "Technology is never the silver bullet, but it can sometimes be the bullet," says Diana Rhoten, an education researcher and cofounder of Startl, which invests in innovative education companies. She notes that different students have different learning styles. Some are just fine reading text, while others prefer audiovisual aids, and kinesthetic learners need to interact with something. "In a digital book, I have all of those modalities available to me," she says. "That is huge. Customization is going to have a great impact on learning." And if it means getting an A in organic chemistry, paying $500 for an iPad seems like a smart choice.