Fox News Guest Defends Trump Twitter Typos, Saying They Make President 'Feel Personal' and 'Connected' to Supporters
Scott Adams, the creator of the iconic Dilbert comic strip, told Fox News on Tuesday that President Donald Trump's typos on Twitter work to the president's advantage, as they make him "feel personal" and help supporters feel "connected" to the head of state.
Adams made the comments in an interview on the Fox News morning show Fox & Friends, during which he promoted his new book Loserthink: How Untrained Brains Are Ruining America. The book discusses how a lot of "dumb ideas" floating around on social media and television cause people to get stuck within their own ideological bubbles.
Discussing Trump's social media presence, Adams argued that historians will see the president's use of Twitter as a "really good idea." He said that tweeting has "bonded the public" to Trump "without the middle man."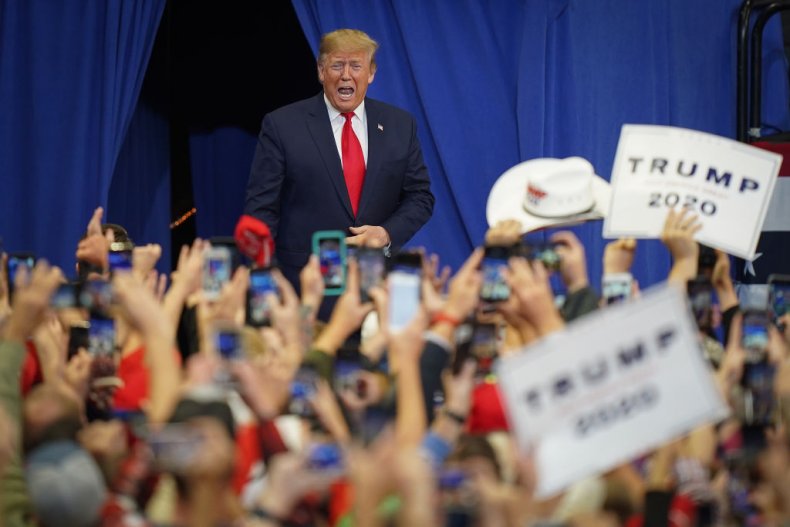 Newsweek subscription offers >
"I think that even the typos end up working in his favor," the comic strip creator said. "Because you know he wrote it. That makes it feel personal and you feel connected to your leader in a way that we never have before." He went on to praise "the authenticity" of Trump's social media presence, calling it "raw."
Connecting his assessment to his new book, Adams said it "gives examples of easy ways to think so that you can manage your Twitter life and be as powerful as President Trump."
Newsweek subscription offers >
Although Adams did not officially endorse any candidate during the 2016 election, he praised Trump's skill at connecting with voters and predicted he'd win both the Republican nomination and the presidency. He also argued that former Secretary of State Hillary Clinton's securing of the Democratic party's nomination was perceived negatively by many men.
"If you're an undecided voter, and male, you're seeing something different. You're seeing a celebration that your role in society is permanently diminished," Adams wrote in a blog post at the time. And it's happening in an impressive venue that was, in all likelihood, designed and built mostly by men."
Back in 2015, Adams compared Trump to "the founding fathers" and "Jesus Christ."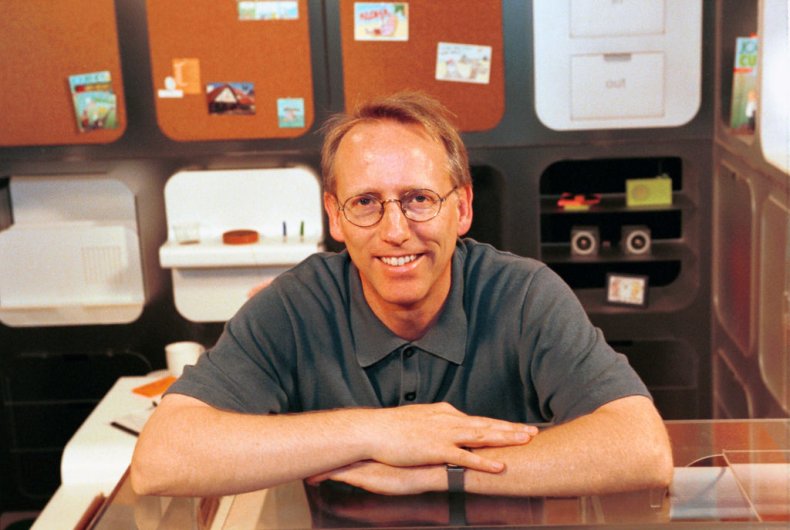 "This has nothing to do with any logic," Adams told The Daily Beast. "But history has turned on a few people—like the founding fathers and Jesus Christ come to mind—who used the same tricks: They describe to people a better vision of themselves. And Trump fits into that [model] in the most direct way you could possibly do. He's saying, 'You're an American, I'm going to make you feel great.'"
Dilbert was first published by Adams in 1989. Since then, the syndicated comic strip has led to the creation of multiple books, films and merchandise. It focuses on a micro-managed white collar worker and his daily frustrations with office culture. The strip can be found online and in newspapers published around the world.
Fox News Guest Defends Trump Twitter Typos, Saying They Make President 'Feel Personal' and 'Connected' to Supporters | U.S.