Impeachment Proceedings Begin Against Brazilian President Dilma Rousseff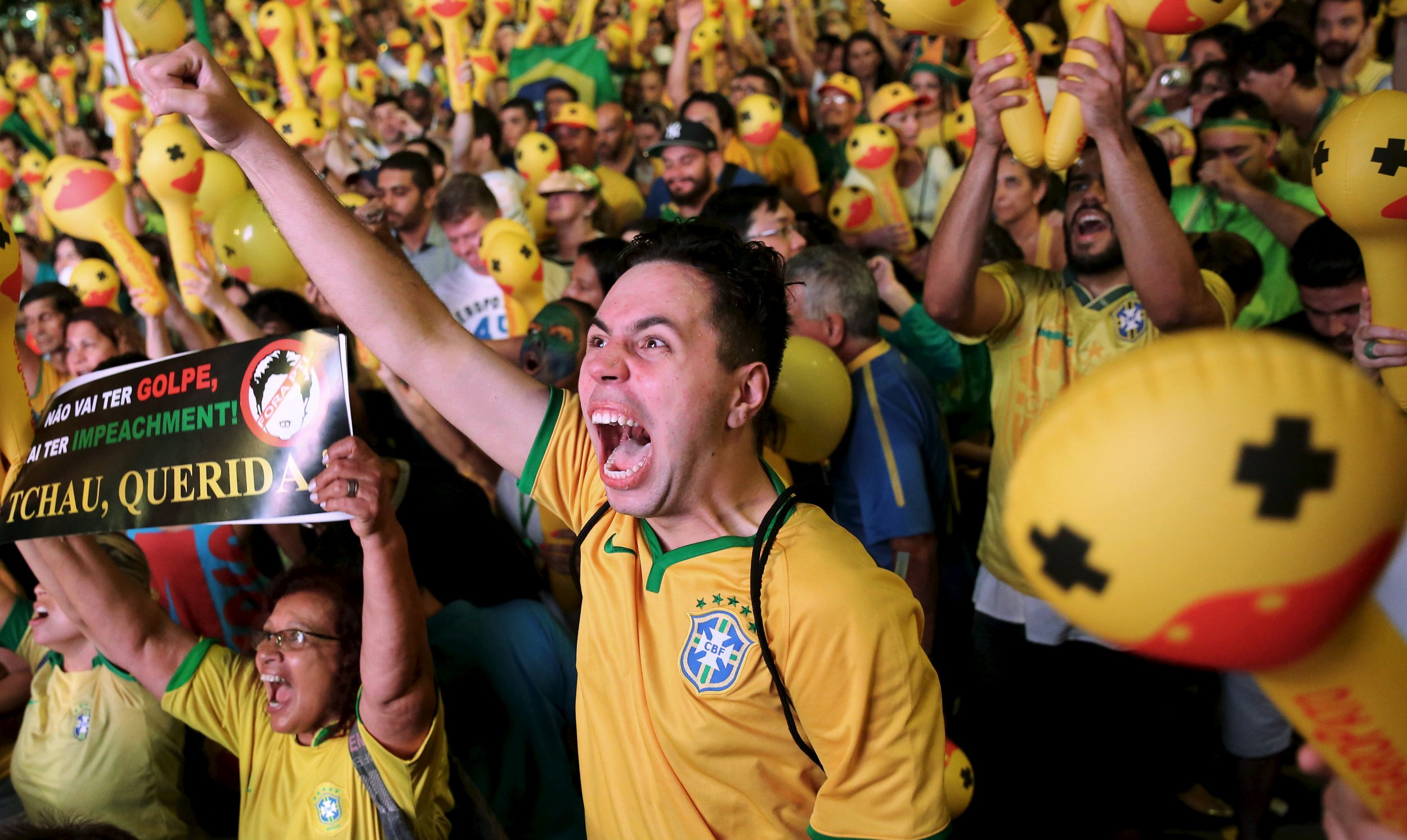 After a lengthy meeting, Brazil's lower house has overwhelmingly voted to begin impeachment proceedings against incumbent President Dilma Rousseff. Her opponents allege that she transferred money from state banks to government accounts to help her win a second term in 2014. Just 167 politicians voted against impeaching her while 367 voted for, exceeding the required 342 votes needed to push proceedings to the upper house, the Senate.
It is expected that the upper house will suspend Rousseff's presidency for 180 days in the next few weeks order to carry out a formal trial, the Guardian reports. Brazil's first female president has two opportunities to appeal during the process and will be forced to resign from office if found guilty.
Rousseff has continued to maintain her innocence amid mounting calls for her to step down, the BBC reports. On Saturday she wrote an article for the newspaper Folha de S.Paulo (Portuguese) in which she accused her critics of wanting to "convict an innocent woman and save the corrupt."
Her supporters have argued that several of the politicians voting to impeach her have themselves been accused of corruption. The three men who would succeed her are all being investigated. Vice-President Michel Temer faces the same charges as Rousseff. The speaker of the Lower House Eduardo Cunha, who is second in line to the presidency, is accused of accepting bribes. And the man who is third in line, Renan Calheiros, head of the Senate, is allegedly involved in corruption at the state-owned oil company Petrobras.
Thousands of Brazilians watched the lower house's vote on public screens across the country Sunday. Outside congress, 25,000 spectators, both supporters of Rousseff and her opponents, gathered to see the results. Jose Guimarães, the leader of Rousseff's Workers party in the lower house was defiant. "The fight is now in the courts, the street and the senate," he said. But the president is polling badly, with just 10 percent of Brazilians believing that she is doing a good job.