Brazil's Senate Votes to Put Dilma Rousseff on Trial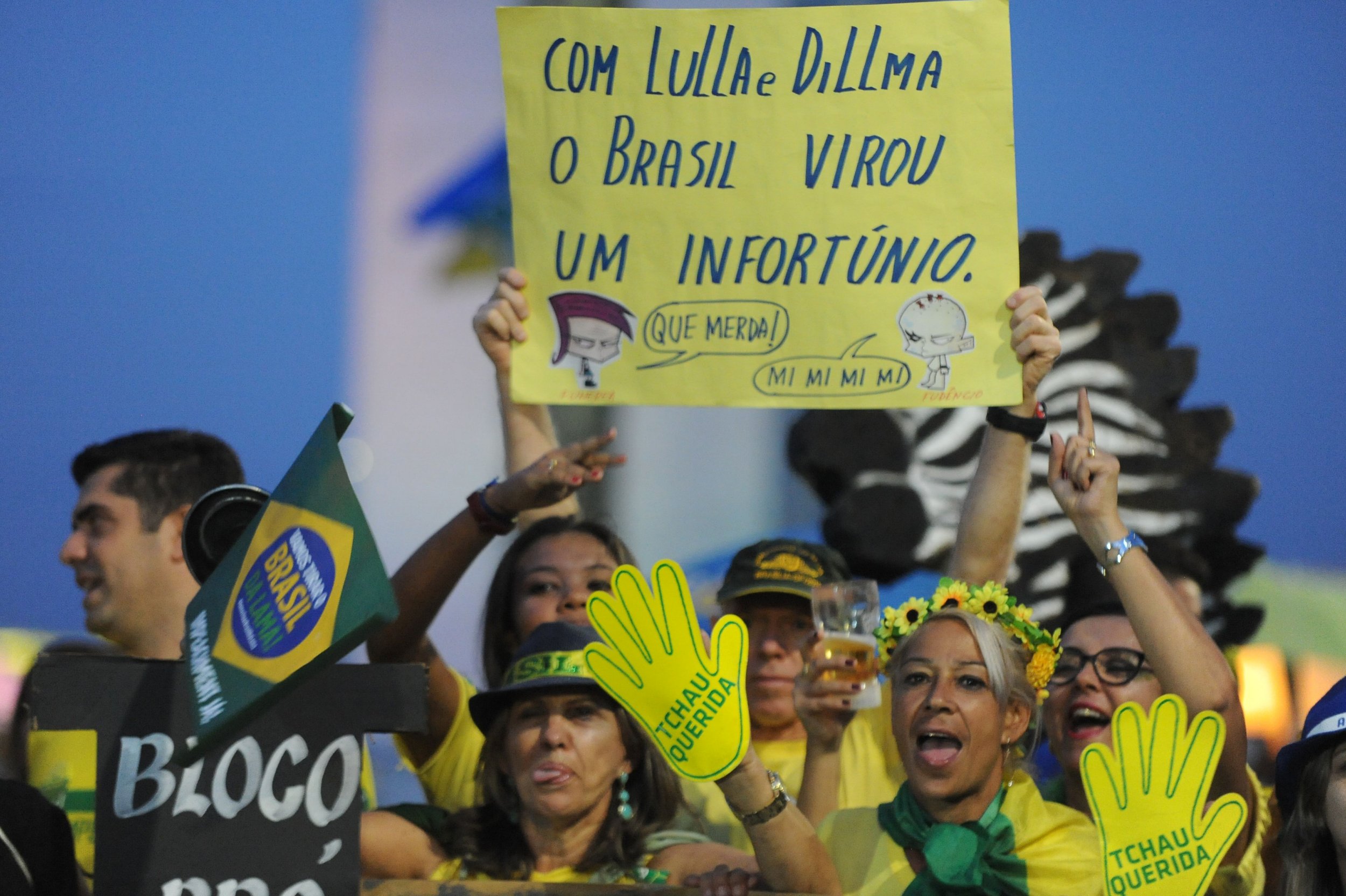 Updated | Brazil's Senate has voted in favor of putting President Dilma Rousseff on trial for breaking budget laws.
Senators voted for Rousseff to go to court over charges that she manipulated state funds ahead of her 2014 re-election by 55 votes to 22. Rousseff will be suspended from office for up to six months while the relevant legal proceedings take place, Reuters reported. If the court finds her guilty, it will impeach her.
Rousseff's suspension brings to an end 13 years of her Workers' Party rule. Her vice president, Michel Temer, from the Brazilian Democratic Movement Party will govern in her stead.
On Wednesday, Rousseff appealed to the Supreme Court to stop impeachment proceedings but it rejected her request. Seventy-one of the 81 senators registered to speak to the house ahead of the vote, with each allotted 15 minutes.
When the lower house of Congress voted for impeachment proceedings, many of the politicians claimed they did so for God, their family or Brazil, the BBC reported. The Senate, or the upper house, has been more dispassionate. Many have accused Rousseff of poor economic governance—Brazil is in its worst recession since the 1930s.
Rousseff's supporters, however, say that she is the victim of political maneuvering and that certain politicians are voting for impeachment only to seize power. Rousseff said on Tuesday that regardless of the Senate's decision, she would not resign.
This article has been updated to reflect the latest developments.