Brazil President Dilma Rousseff in Final Attempt to Stop Impeachment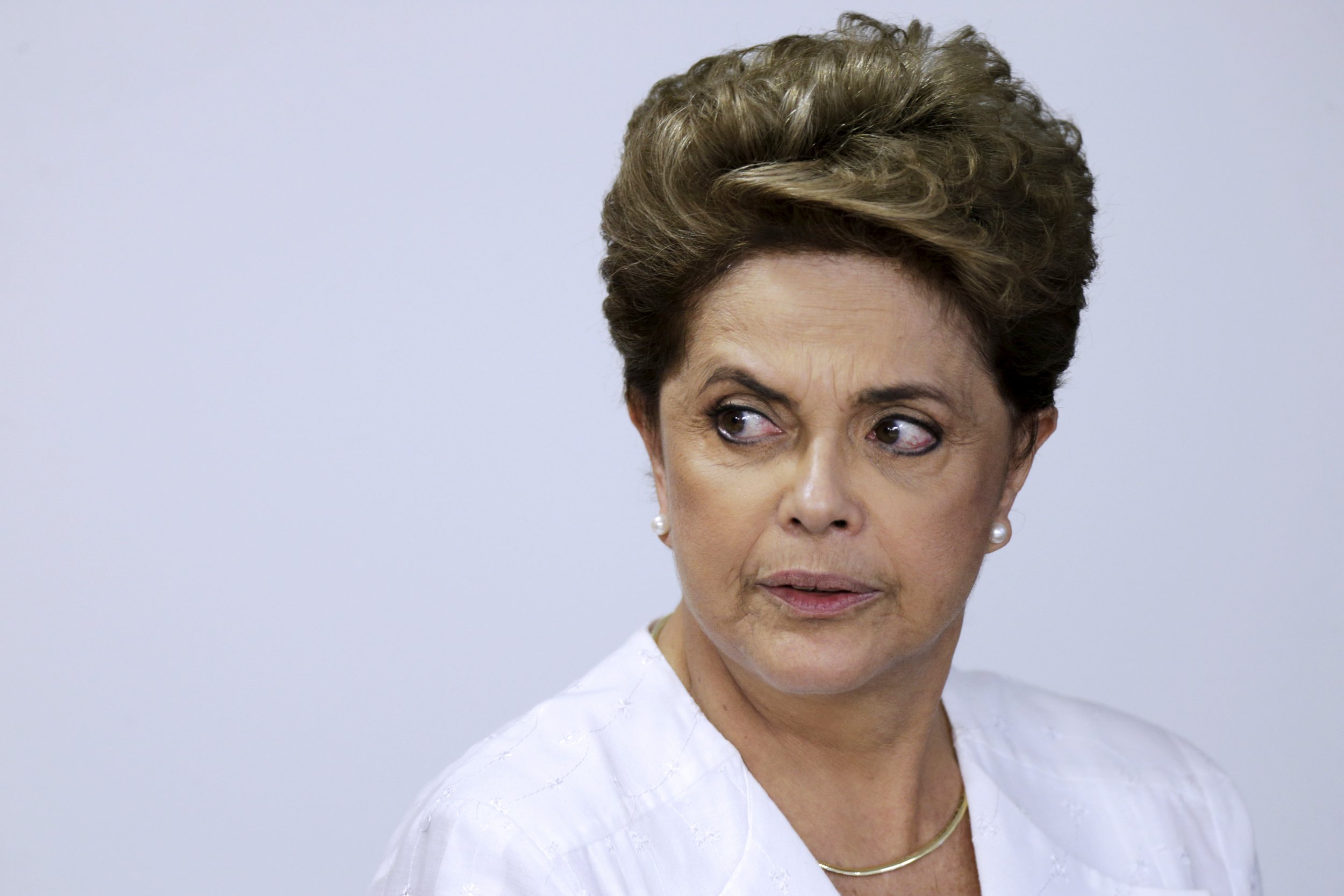 Brazil's President Dilma Rousseff has asked the country's Supreme Court to stop impeachment proceedings against her, just hours before the Senate votes on whether to hold an impeachment trial.
Attorney General Eduardo Cardozo offered the embattled Rousseff some hope Tuesday when he said that the Supreme Court should block the impeachment proceedings, the BBC reported. It is not known, however, when the court will make their decision. The court has turned down similar requests from her lawyers before.
As the Senate prepares to vote, and the Supreme Court considers her request, Rousseff's supporters have taken to the streets. Across Brazil they set up roadblocks and burning barricades, Reuters reported. The president's supporters allege that she is the victim of political maneuvering and has not done anything wrong.
Her opponents, however, accuse her of moving around state income to mask the full extent of Brazil's public deficit ahead of her re-election in 2014—something that Rousseff denies. Despite her denial, on April 17, the Lower House of Congress voted in favor of impeachment.
Waldir Maranhão, the acting speaker of the house almost stopped proceedings. On May 9, he overruled the vote, saying that there had been procedural flaws. Then, just a few hours later, he reversed his decision, without explaining why.
Should the 81 members of the Senate make the same decision as the Lower House and initiate a trial, Rousseff can be suspended for up to 180 days with Vice President Michel Temer taking her place. She has remained adamant that even if suspended, she will not resign.
The impeachment proceedings come at a difficult time for Brazil and Rousseff. The country is in its worst recession since the 1930s while a corruption scandal at the state-run oil company Petrobras—which involved members of Rousseff's Workers' Party—is dominating the news.