Brazil's Dilma Rousseff to Testify Before Senate at Impeachment Trial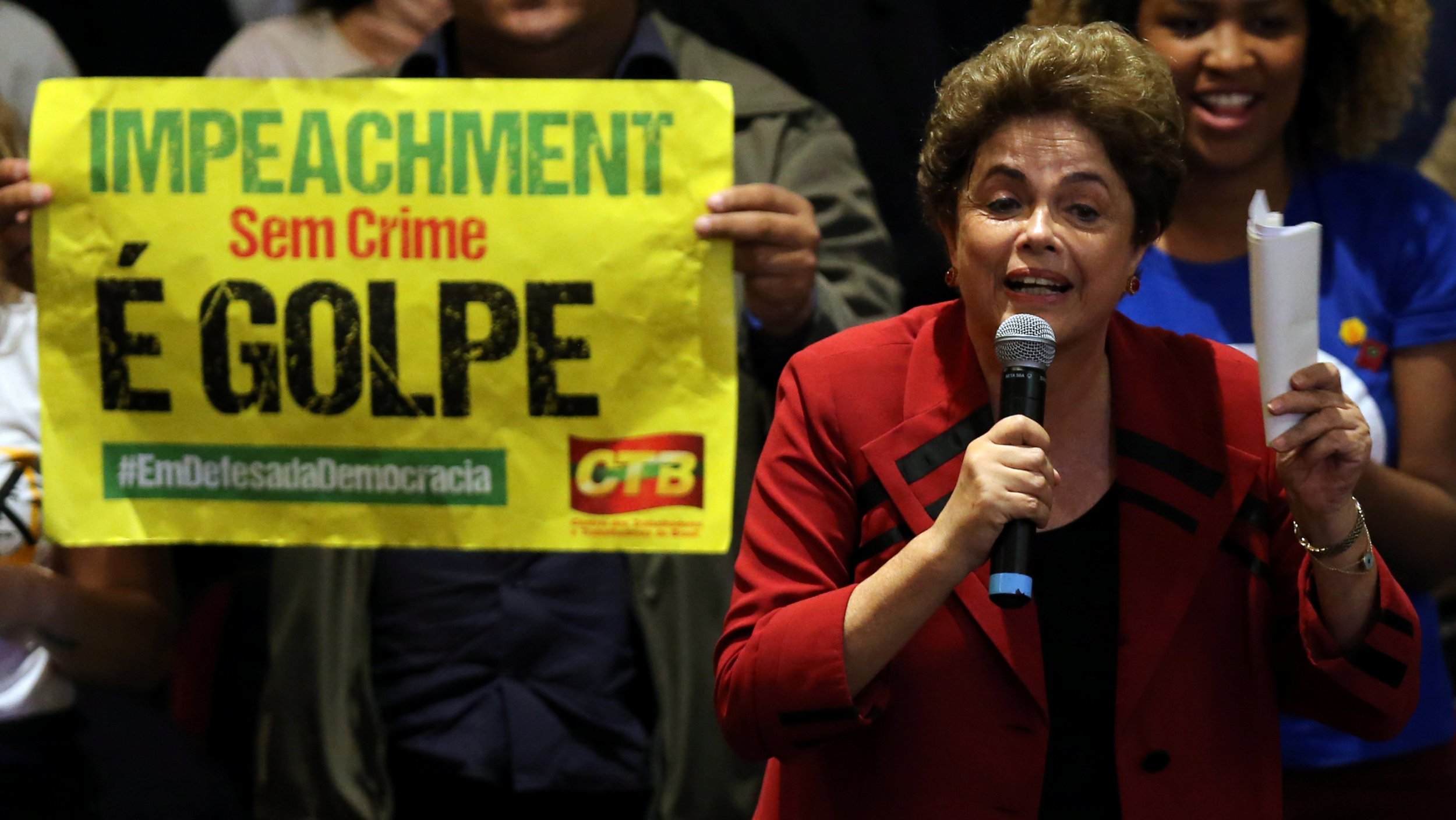 Brazil's suspended president Dilma Rousseff is due to testify before the Senate Monday as her impeachment trial nears to a close.
Rousseff is accused of having moved money from the state bank to hide Brazil's growing budget deficit as she sought re-election in 2014.
Rousseff, the country's first female president, has denied the charges against her and said her opponents are trying to seize power, The Guardian reported.
When she appears before the senate, Rousseff will have 30 minutes to make her case, and it is expected that she will robustly defend her presidency, the BBC reported. She has previously argued that moving money around does not merit impeachment, and is something that previous leaders have done.
After making her speech, Rousseff will then face questions from the senators.
On Tuesday, the Senate is due to vote on whether to permanently oust Rousseff as president. For this to happen, 54 of the 81 senators will need to vote for her impeachment.
It is still unclear which way the vote will go. The Brazilian newspaper Folha de São Paulo, which has spoken to all the senators, said that 52 lawmakers support impeachment but 11 others refused to comment or said they were still undecided.
In May, 55 senators voted to begin impeachment proceedings against Rousseff, suggesting that the final vote might go against her.
Rousseff, who leads the Workers' Party, was suspended from the presidency that month. Her vice-president Michel Temer has been serving as acting president while she continues to live in the presidential palace. If she is impeached, Temer will serve as leader until the 2018 election.
Temer is also deeply unpopular and has been accused of asking for illegal campaign contributions. When he attended the opening ceremony of the Rio Olympics, he was booed by the crowd.
On Sunday, hundreds of Rousseff's supporters demonstrated against her impeachment in the capital, Brasilia. Their numbers, however, failed to match previous rallies against the embattled leader.
As president, Rousseff has seen Brazil fall into its worst recession since the 1930s, while several members of her party have been accused of corruption. Her own approval rating has tumbled from 92 percent at the start of her presidency, to just 10 percent.