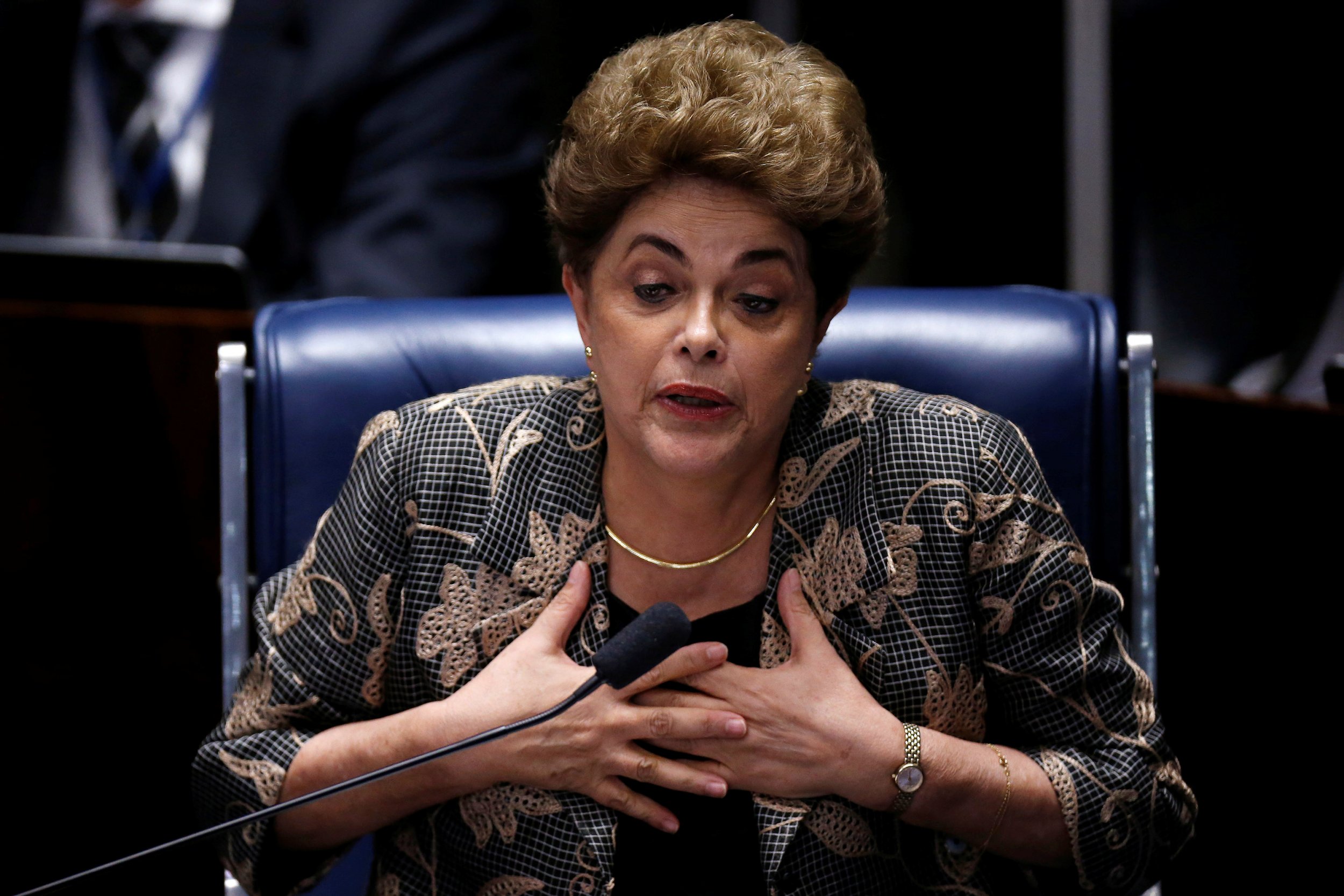 BRASILIA - Brazil's Senate removed President Dilma Rousseff from office on Wednesday for breaking budgetary laws, ending an impeachment process that has polarized the scandal-plagued country and paralyzed its politics for nine months.
Senators voted 61-20 to convict Rousseff for illegally using money from state banks to boost public spending, putting an end to 13 years of leftist Workers Party rule in Latin America's largest economy. Conservative Michel Temer, the former vice president who has run Brazil since Rousseff's suspension in May, will be sworn in on Wednesday to serve out the remainder of the presidential term through 2018. A separate Senate vote will be held on whether Rousseff will be barred from public office for eight years.
Brazil's first female president has denied any wrongdoing and said the impeachment process was aimed at protecting the interests of the country's economic elite and rolling back social programs that lifted millions of Brazilians from poverty during the last decade. Her opponents, however, have hailed the chance to turn the page on a drawn-out political crisis, the country's worst recession in generations and a sweeping corruption scandal at state oil company Petrobras.
Motorists honked car horns in the Brazilian capital in a blaring tribute to the removal of a president whose popularity had dwindled to single figures since winning re-election in 2014. In Brazil's largest city, Sao Paulo, fireworks exploded in celebration after the vote.
Temer has vowed to boost an economy that has shrunk for six consecutive quarters and implement austerity measures to plug a record budget deficit, which cost Brazil its investment-grade credit rating last year. However, he is likely to face bitter political opposition from the Workers Party, which has vowed to take to the streets in protest.