Nicole Miller Goes on a Sisyphean Search for Dim Sum in Shanghai
The legendary fashion designer made it her mission to find dim sum in China's largest city. She was unsuccessful.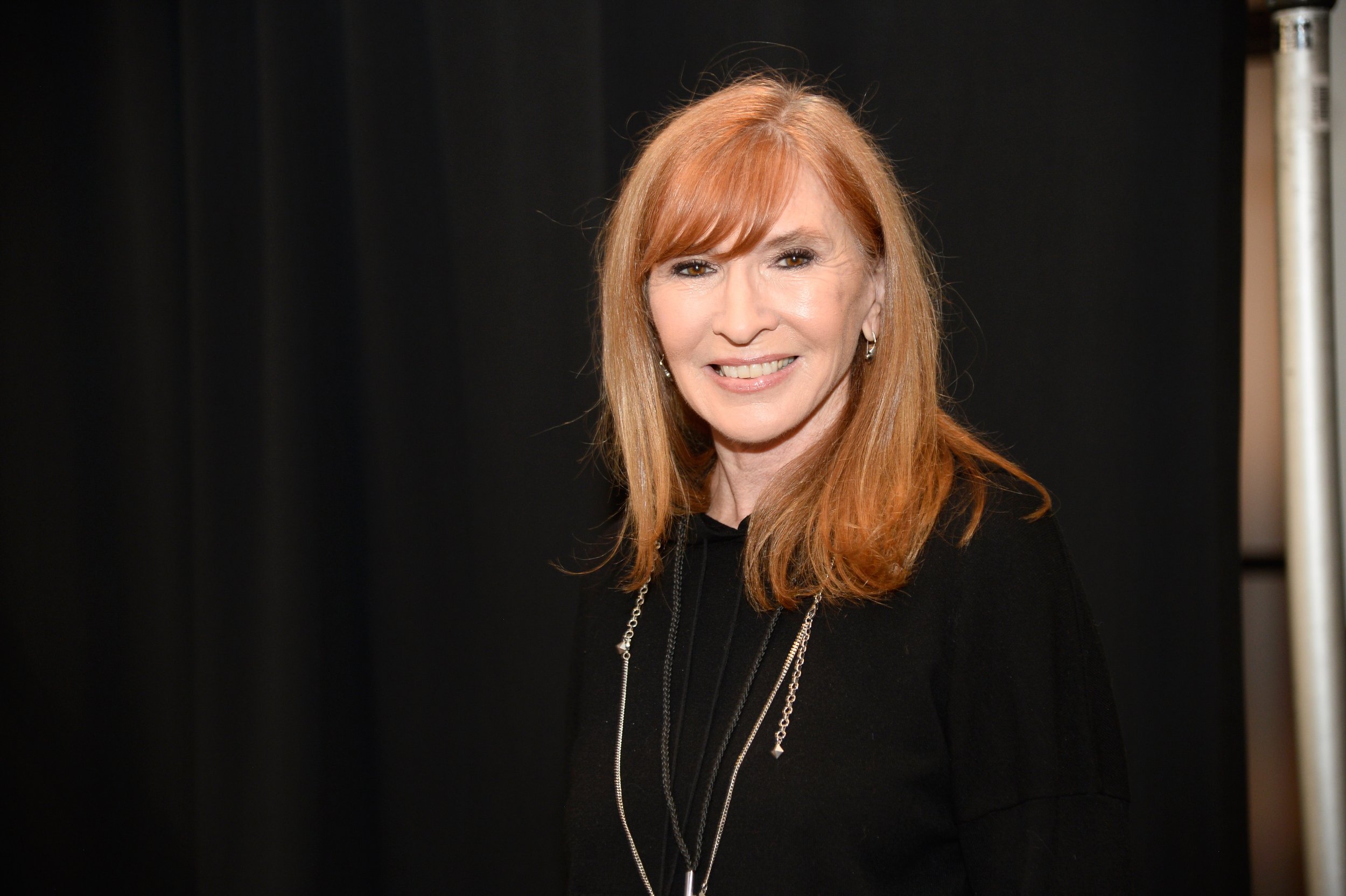 Nicole Miller was recently in Shanghai for the city's fashion week. During her stay - she desperately wanted to find some authentic dim sum. She had no idea how hard that would be.
The one thing I wanted to have on my trip to Shanghai was some great dim sum. With four full days I figured it would be an easy thing to find. I arrived at my hotel, the Intercontinental Shanghai Jing'An, on Friday, probably around 2 in the afternoon.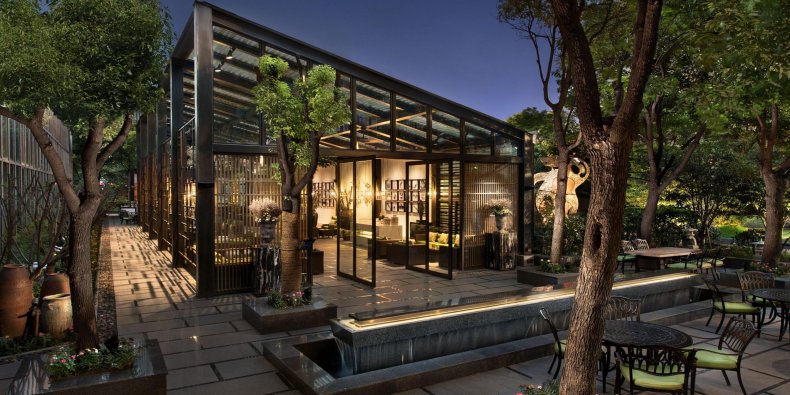 It's really a very nice hotel and the rooms are quite spacious. An associate and I decided to immediately go and find ourselves a Chinese meal, preferably dim sum. The hotel informed us that all restaurants would be closed for lunch and we would be best off eating in the hotel bar. (Not sure this was entirely true—maybe he was just trying to promote his hotel.).
So Day 1, lunch was chicken nuggets and quesadillas. Not a very good start.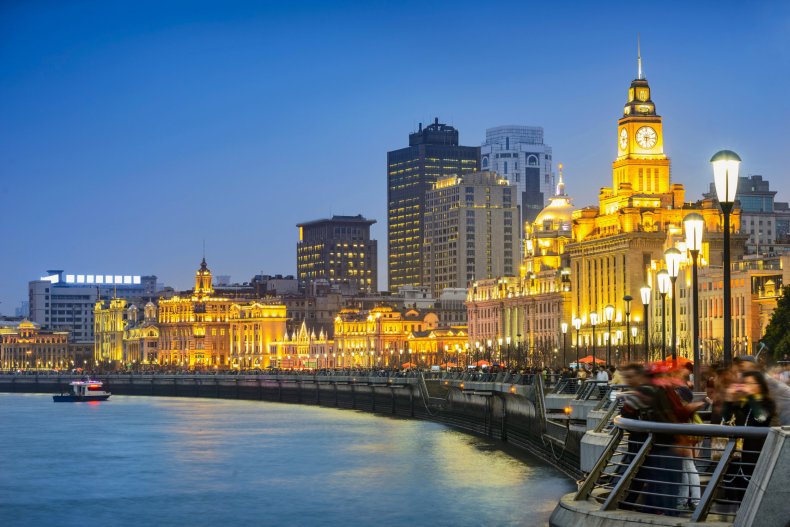 That night we were invited to an amazing dinner at Shanghai Tang in the Bund area. We had an amazing view of the riverboats and the skyline and an excellent Chinese meal. But sadly no dim sum.
Day 2 was a free day and we went to Shanghai Moca, which had a great exhibition of international street artists. Afterward, we walked through the cherry blossoms in the neighboring park and headed to the French Concession.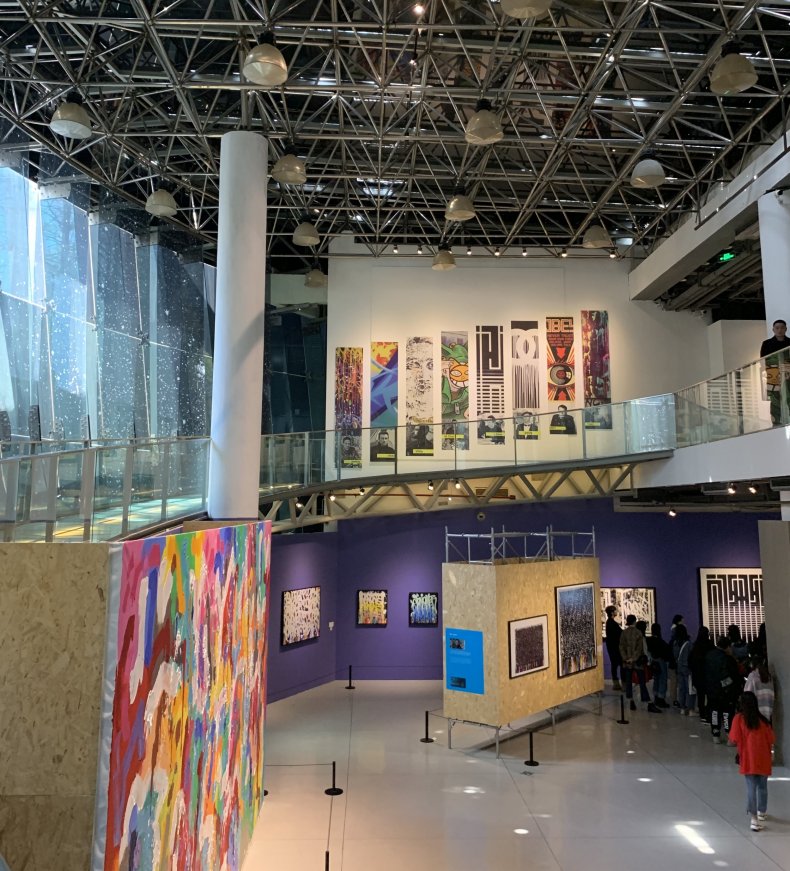 Unfortunately, it was a huge area and no one really told us where to go so we decided to bag it and go for our dim sum lunch. We had gotten several recommendations for a place called Xiao Yang Sheng Jian, which appeared to have several locations.
Shanghai has a great version of Uber called Didi and I had set up an account right away. (They didn't take Visa but they did take AmEx.) Since we found very few people who spoke English and taxis would have been a challenge, Didi was a lifesaver. So far we had great luck entering our location and getting exactly where we wanted to go. We logged in the restaurant name and hopped into our Didi.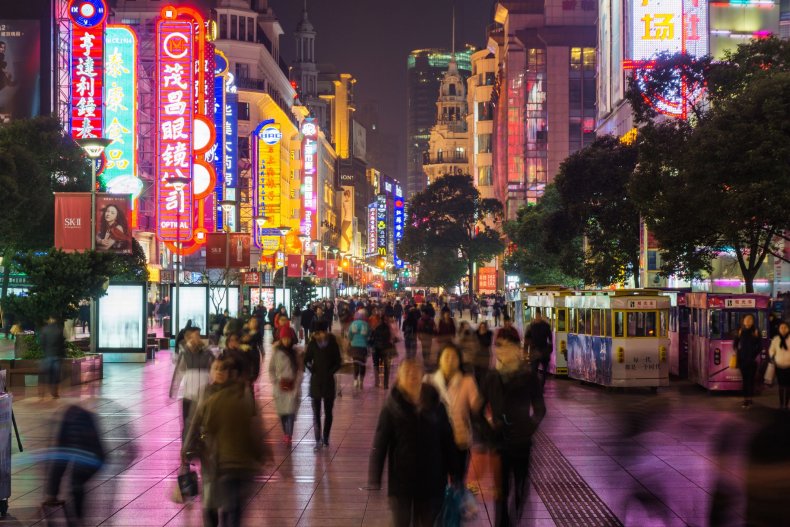 Eventually, the driver stopped in the middle of a weird block and we got out. No restaurants in sight and certainly no dim sum. I re-entered the restaurant into Waze and it showed that we were just a couple of blocks away, so we thought we would just walk over. We got to the location and there was nothing around except for little dives that did not appear to have dim sum. At that point, both of our phones were dying so we decided to return to our hotel.
En route, we saw a sign for Yang's dumplings. I looked it up and it had great reviews so we decided we would walk back and go there. It was located in a small mall but quite modern. No one spoke English so we had a hard time finding Yang's.
Finally, we found it in the sub-basement and—yay!—it was open. We sat down and everyone ignored us. Eventually, we realized that we had to order at the counter. I pulled out my credit card and they shook their heads. No credit cards, no cash: Everyone in Shanghai pays with their phone and QR codes. We were having the worst luck. Down the street, we managed to find a burger place that took credit cards and had to settle for chicken wings and mozzarella sticks. That night, though, we went to a wonderful dinner party in someone's home and had a great assortment of Chinese food.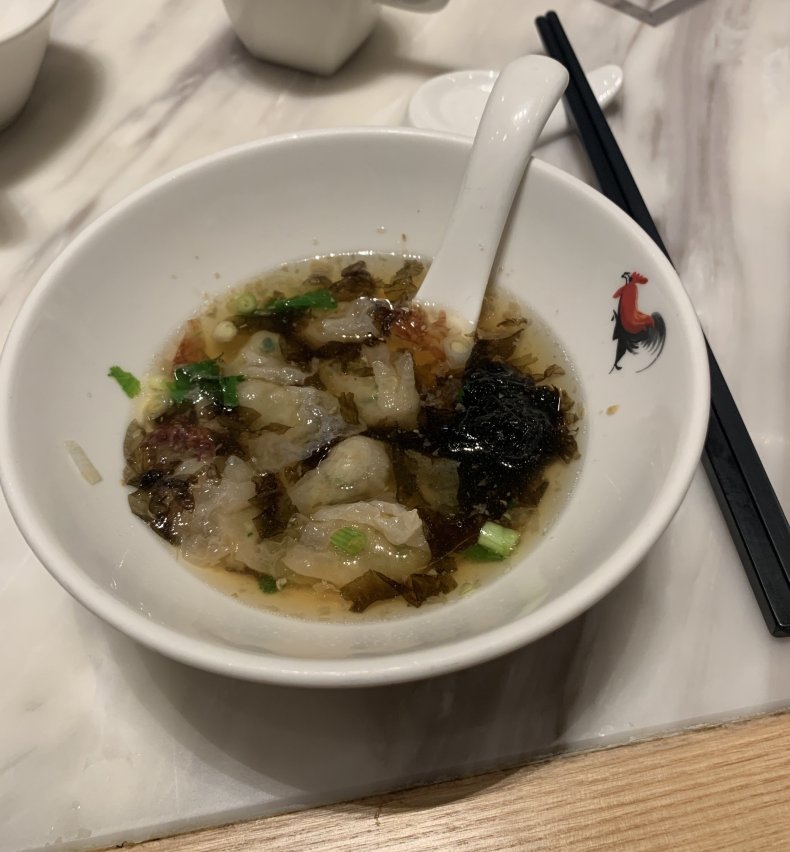 Day 3 was our big show day, so we were at the venue most of the day. Someone suggested a Michelin-starred restaurant nearby, Putien, where we had the most delicious soup I've ever tasted and some great fish and rice.
That evening we had a huge Chinese banquet at Dragon Phoenix at the Peace Hotel. I think we had duck four different ways, three kinds of chicken and lots of other delicious things. But another day had gone by with no dim sum. Our last day in Shanghai had finally arrived. We started out by going to the Yayoi Kusama show at the Fosun Foundation, which is always spectacular. We were invited to lunch by a former Miss China, who took us to a lovely restaurant called Baker & Spice. I had the most delicious ham-and-cheese sandwich. If you're craving Western food you can't go wrong here. We did a little shopping with her in the French Concession—It helped to have someone who knew their way around because there were some great little boutiques we never would have found otherwise.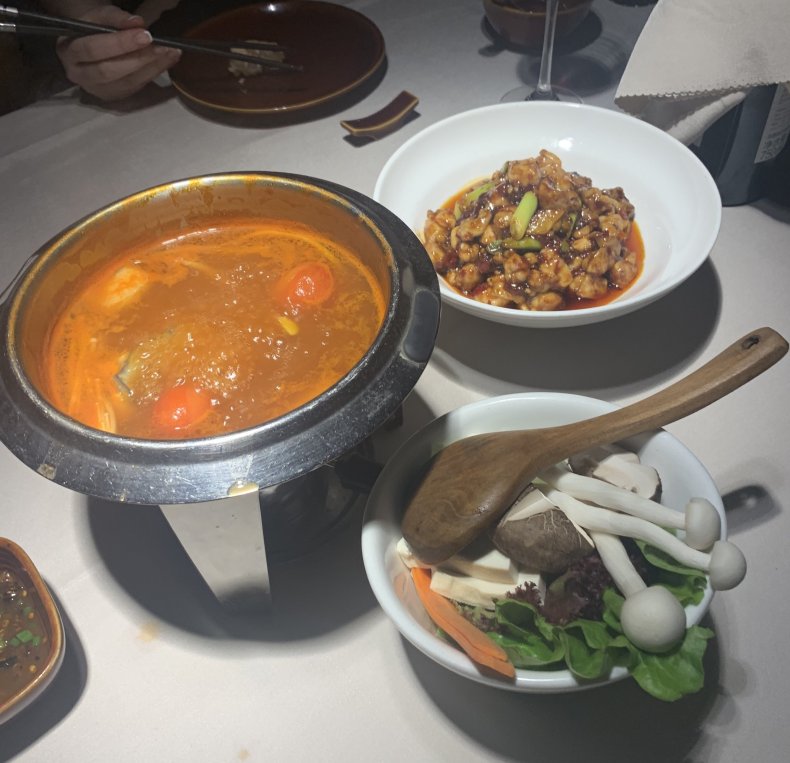 Our last night in Shanghai, we went to a restaurant above Lane Crawford called Qian, where we had a wonderful meal, with incredible fish soup and lamb ribs. After dinner, we went to Linx, a nightclub just around the corner that was surprisingly packed on a Wednesday night.
And then we were off. The trip was over and we didn't get anywhere close to dim sum.
Oh well, there's always Chinatown!