Video: Dinesh D'Souza Says the 'Left' Hates Great Black Americans Because They Were Republicans: MLK 'Is Only Guy They Can Cling To'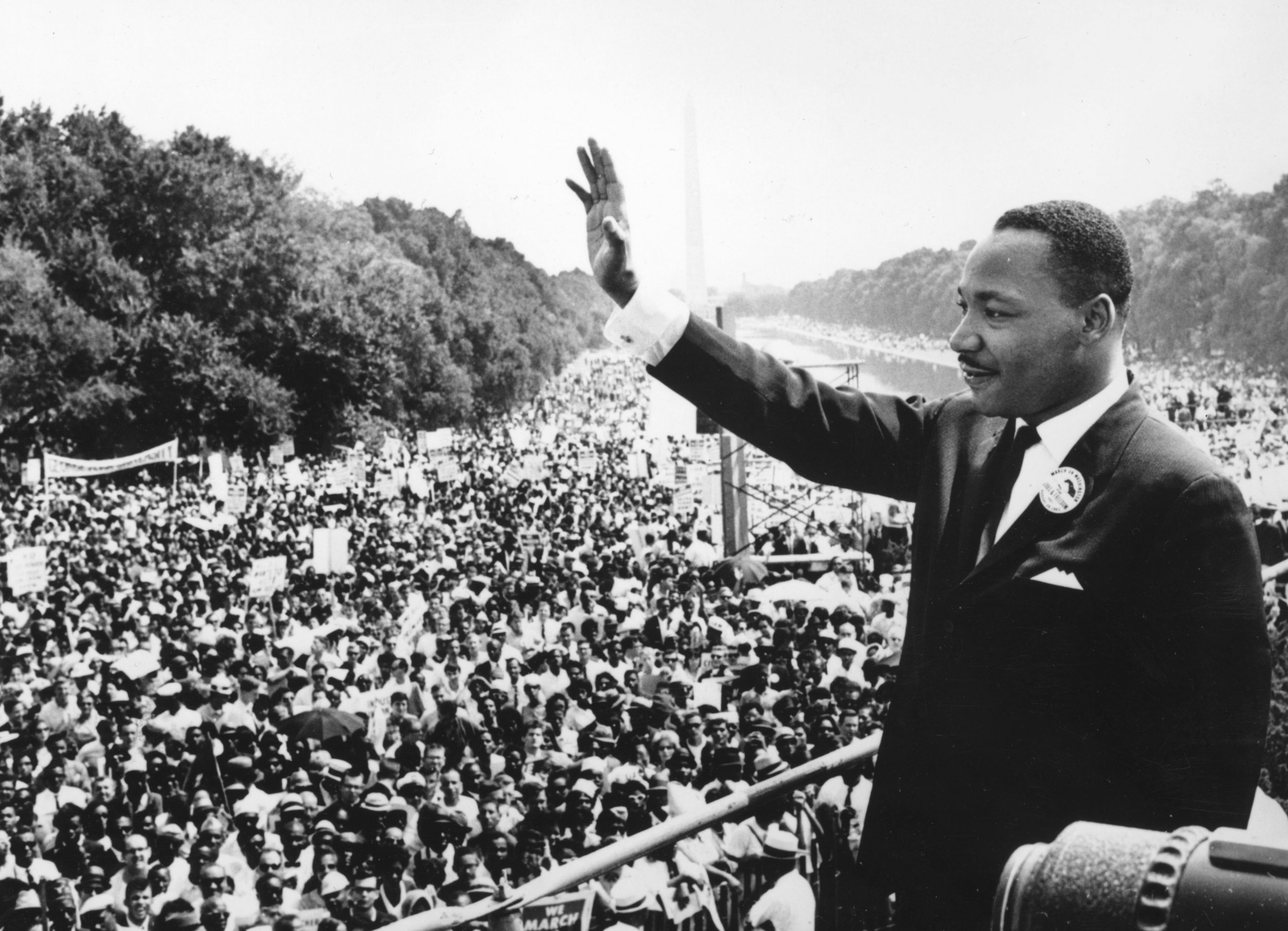 Dinesh D'Souza has claimed left-wing politicians and voters "hate" great black Americans because "they were Republicans."
The far-right author and filmmaker suggested the likes of Frederick Douglass, Ida B. Wells, Booker T. Washington and Harriet Tubman, pivotal figures of the abolitionist and anti-slavery movements, were ignored and not celebrated because of their political beliefs.
"[When I think of] The great black Americans of our history I think of Frederick Douglass, Ida B. Wells, Harriet Tubman and Booker T. Washington," he said during an interview with Laura Ingraham on Fox News on Tuesday night.
"All of these were Republicans, they were conservatives, they were celebrators of self-help and of what Douglass called 'the self-made men.' The left hates them. The left doesn't want to teach them."
D'Souza then went on to claim that Martin Luther King was the only famous black American figure that left wing politicians and voters were happy to promote.
"The only guy that they have been able to push to the front is Martin Luther King. He's the only guy that they, in a sense, can cling on to. If they lost King, they would have lost the one claim to be a champion of African American rights."
D'Souza's comments came just hours after conservative political commentator Rush Limbaugh claimed King was "nowhere near what the left has made him out to be."
As reported by The Sunday Times over the weekend, King's biographer David Garrow claimed to have unearthed sealed FBI tapes which proved King had over 40 extra-marital affairs and "watched while a friend raped a woman."
Speaking on The Rush Limbaugh Show, the 68-year-old accused what he described as the "drive-by media" of ignoring the story. He then went on to ask whether, in light of the material contained in the FBI tapes, all the statues of Reverend King should come down and whether boulevards named after him throughout America should be renamed.
Asked by a caller whether Garrow's allegations could see left-wing politicians distance themselves from King, Limbaugh replied that while the "left" would never turn their back on him for "obvious reasons" there was a generational shift underway.
"To Millennials and others, some of the defining and tent pole identities and characteristics of, say, the Democrat Party, the civil rights movement, are not nearly as valuable or valued or heavy as they were to previous generations," he said.
"However, the left and the Democrats have already moved on from what Dr. King really believed in and who he really was long ago."