After Alexandria Ocasio-Cortez said that Puerto Rico is still being treated like a "colony of the United States" political commentator Dinesh D'Souza fired back on Twitter, airing a centuries-old view of colonialism.
"Normally colonies provide resources for the nation that rules them. What does Puerto Rico provide the US?" D'Souza posted on Twitter with a link to an article published by The Hill about Ocasio-Cortez's comments on Puerto Rico.
Ocasio-Cortez, a first time congressional candidate who defeated 10-term incumbent Joe Crowley in New York this past June, tweeted on Thursday morning for the one-year anniversary of Hurricane Maria. The storm slammed Puerto Rico, killing nearly 3,000 people - a number Donald Trump has repeatedly denied despite the island's governor confirming the death toll.
"Today marks 1 year since Hurricane Maria," Ocasio-Cortez begins the tweet. "A year later, Puerto Rico is still in shambles. Some things to advocate today: PR is still a colony of the United States. The island deserves real self-determination. We must say that to fix it."
In a series of tweets, Ocasio-Cortez addressed climate change as an "economic, environmental and social justice issue." The House candidate added that hurricanes from "Katrina to Maria" do damage to communities that are already "hard-pressed from historic inequities." These vulnerable areas, she added, are more likely to be neglected by the federal government in the wake of natural disasters.
Ocasio-Cortez suggests investing in the "rebuilding of impacted communities" with more modernized and sustainable infrastructure. "Rebuilding things exactly as they were sets up for a repeat," she warned.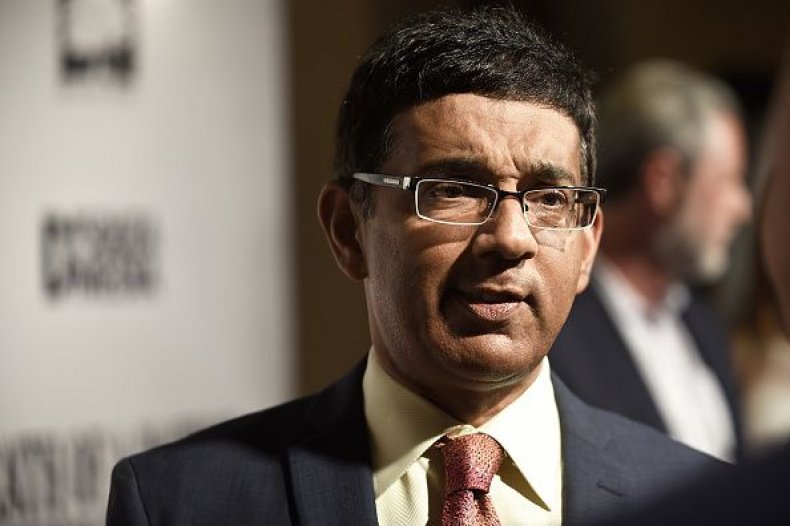 D'Souza, a conservative political commentator, received a presidential pardon from Donald Trump earlier this year after pleading guilty to violating campaign finance rules in a California Senate campaign.
He was sentenced to eight months of confinement followed by 52 months of probation. Trump justified the pardon by saying that he viewed D'Souza as a "victim of selective prosecution for violations of campaign finance laws" and thought he was treated very unfairly. (Trump himself has been accused, by his own lawyer, of directing a violation of campaign finance laws during the 2016 election.)
Since being pardoned, D'Souza has made a documentary that draws comparisons between Trump and Abraham Lincoln. The film's premiere in Washington D.C. last month drew a crowd that included Donald Trump Jr. and his girlfriend Kimberly Guilfoyle.
The White House acknowledged the one-year anniversary of Hurricane Maria by touting the president's response, calling it a "historic recovery."
"Incredible job being done by FEMA, first responders, law enforcement and all. Thank you," Trump said in a White House release on Thursday.