Dingoes Who 'Wanted Blood' Maul 6-year-old Boy at Tourist Resort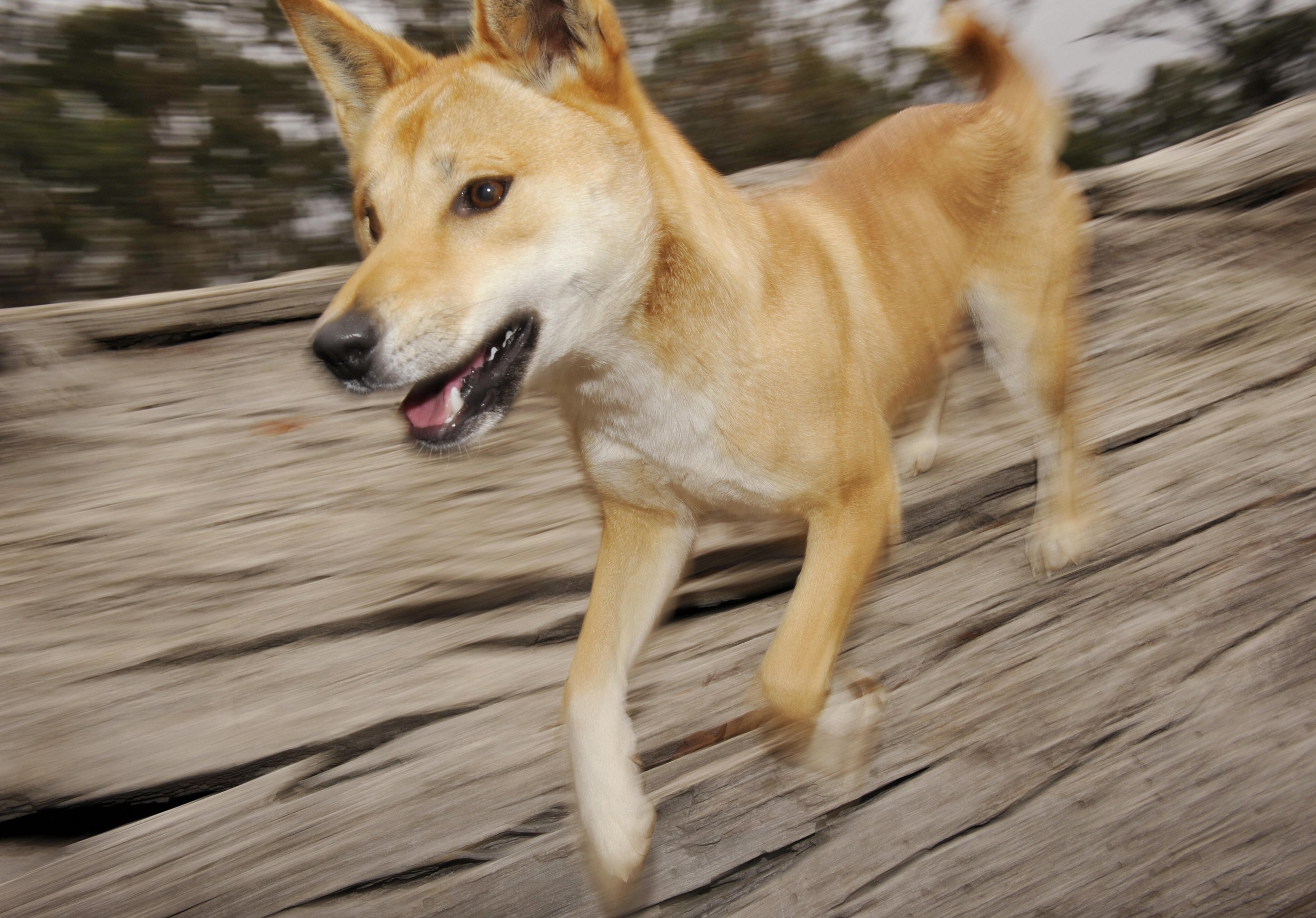 A pack of dingoes mauled a six-year-old boy at a tourist spot in Australia before his father managed to fight off the animals.
Mark Schipanski said his son Michael had been swimming on Fraser Island in Queensland. When he tried to go up a sand dune, he was confronted by a pack of four wild dogs at the summit—who then pounced.
Read more: Dogs Save Injured Woman Lost in Wilderness
"I heard him screaming, bone-chilling screams of terror and fear and pain, and turned around and saw him set upon and dragged down by this pack of dingoes. It was out-of-control, vicious, terrifying," Mark Schipanski said.
He managed to pull his son from the dogs and the boy was flown to hospital.
"He has severe puncture wounds and bite and teeth marks, to both his legs. One dingo had him by the leg and was trying to drag him off down the sand," Sky News reported the father as saying.
Authorities have warned of the dangers of animals on the world's largest sand island, off the southern coast of Queensland. It has what is believed to be the purest dingo population in Australia, with around 200 of them there, the BBC reported.
"I think it's a reminder we are in a wild environment, and Fraser Island is just one of those places," Garie Beachcamp Retreat owner Hana Robinson told Nine News.
Believed to be descended from a domestic dog brought from Indonesia, the dingo is a protected species in the state's national parks and is usually shy of humans. Experts say their proximity to tourists on Fraser Island has emboldened them.
A visitor to the island sent images to Australia's ABC News showing packs of the animals walking about the island close to people on the beach.
"I found that there was an over presence of dingo packs this holiday season," Andrew Richter told the station.
One of the wild dogs killed a nine-year-old boy in 2001 and there were two other incidents in 2018. In July 2017, a 25-year-old woman was bitten on the arm by a dingo at Lake Mackenzie near the center of the island.
The dogs were at the center of the renowned case of baby Azaria Chamberlain, whose mother was convicted of murder after the child's disappearance in 1980.
The case was made into the film Evil Angels starring Meryl Streep. A court quashed her conviction and ruled that a dingo had been her baby from a campsite near Uluru, then known as Ayers Rock.