Dinner Guest James Charles Says Stop Beating Up Charli D'Amelio for Controversial Chef Video
YouTube makeup guru James Charles is standing behind his friend Charli D'Amelio as her TikTok followers plummet. On Monday, D'Amelio uploaded a YouTube video that many consider offensive, as it showed her and sister Dixie D'Amelio spitting out the food of a personal chef, among other things that viewers have deemed inappropriate.
Charles was at the dinner, though he wasn't called out for inappropriate behavior like the D'Amelios. Still, he spoke his mind about cancel culture and D'Amelio's dropping followers.
"[T]his charli situation is NOT sitting right with me... 100M followers in one year & y'all expect her to know how to be a perfect role model?" he wrote in reference to the 16-year-old's backlash. "[D]eath threats because she's a picky eater & made a joke about a milestone? 30+ year olds dragging someone half their age? feels familiar."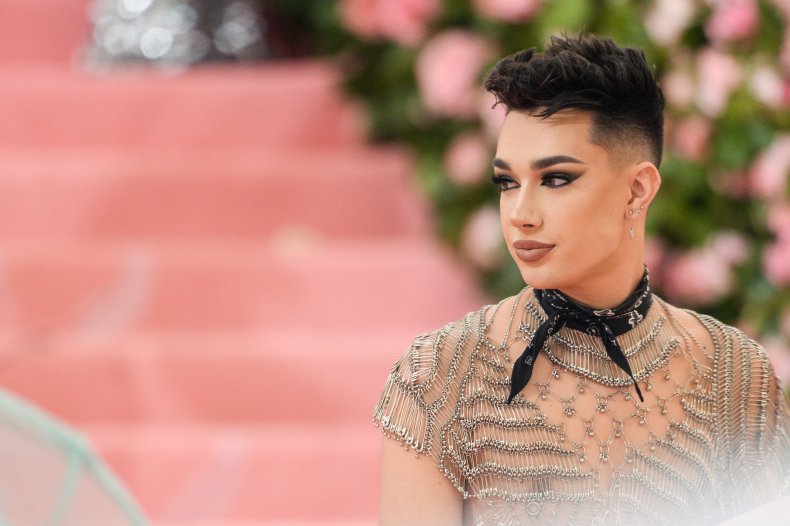 D'Amelio rose to fame on the popular video app by posting dance videos. She celebrated reaching 99 million followers on Wednesday, though her follower count dropped on Thursday by around 500,000, at the time of this article's publishing.
Charles' commenters agreed with his point. Conversations replying to his tweet pointed to D'Amelio's age and the fact that she hasn't been in the spotlight long enough to be a perfect role model. Many also complained that the people upset by the D'Amelio sisters' actions are much older than the girls.
Others commented that the D'Amelio sisters are just faces on a screen to some, but should be treated like humans allowed to make mistakes.
Charles has been the subject of many controversies himself, even once losing almost three million YouTube followers. At the time, Charles was in the middle of a public feud with another makeup YouTuber, Tati Westbrook. Despite that backlash, Charles still has almost 24 million subscribers on the video platform, which serves as proof that one controversy doesn't necessarily ruin any digital professional's career.
It seems much of the public is sympathetic to D'Amelio's current plight. The TikToker hasn't commented on the backlash yet, though her sister, Dixie, did. In a new video, Dixie claims that she threw up after eating a snail, which a chef had prepared. All of the actions that have been deemed offensive by some took place in front of the chef, Aaron May.
Dixie explained May has entered a joint-content venture with the D'Amelio family in a TikTok posted on Wednesday night. "I would never in any way want to be taken as disrespectful, especially from an out-of-context 15-second clip," Dixie, who is 19, explained. She continued to claim she "throw[s] up a lot." She said May and her family knew she'd have a bad reaction, but set it all up for fun.