Massive Dinosaur Tail Sold in Mexico Sparks Investigation About its Origins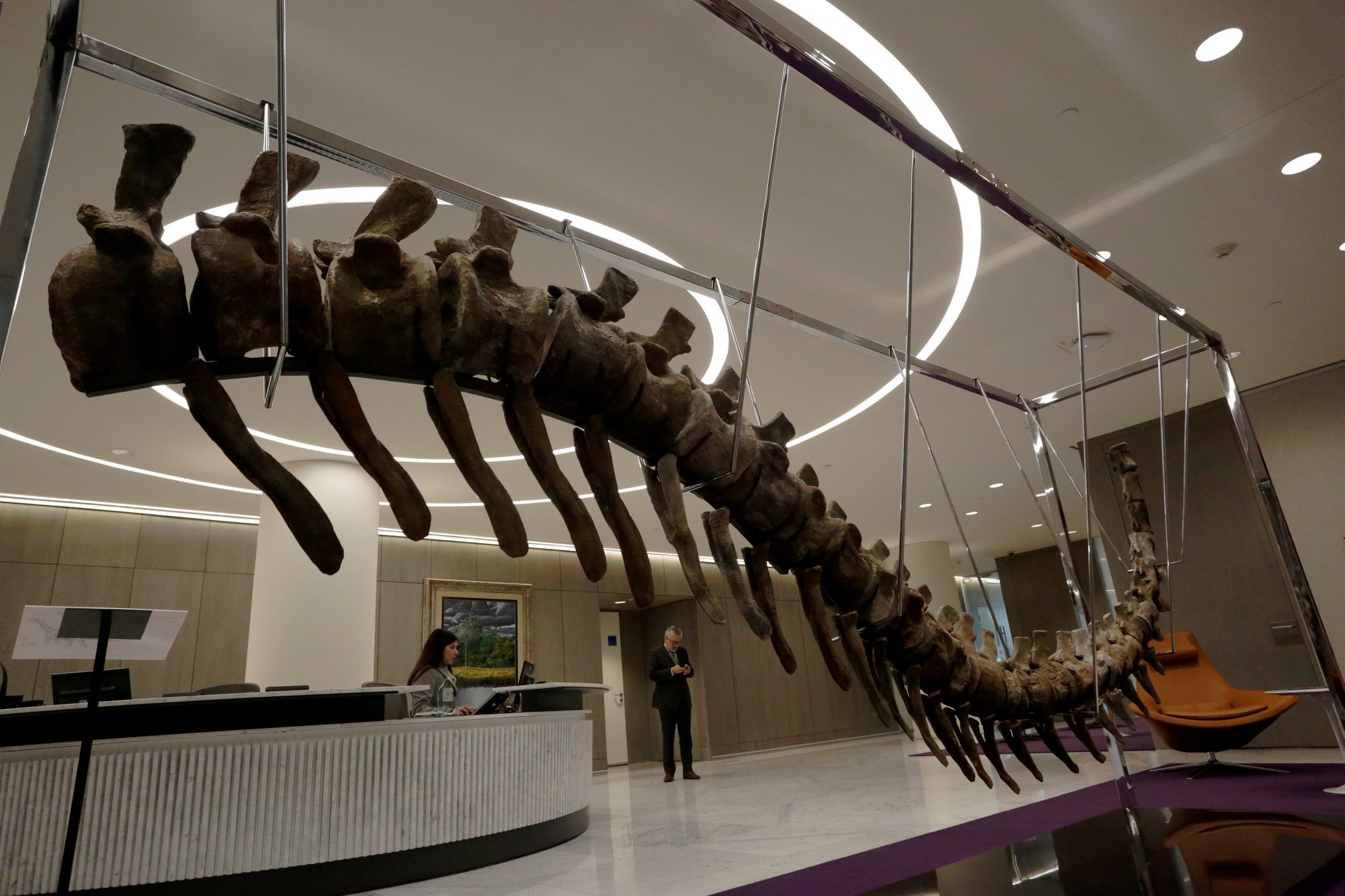 A 13-foot-long dinosaur tail sold in Mexico on Tuesday has sparked controversy about where it came from, leading Moroccan authorities to officially investigate the matter.
The fossilized tail was discovered in Morocco and belonged to a dinosaur that once lived in the country's Atlas Mountains about 165 million years ago, Reuters reports. Upon learning that it'd been sold to a wealthy businessman, Moroccan officials are exploring whether or not it was legally exported.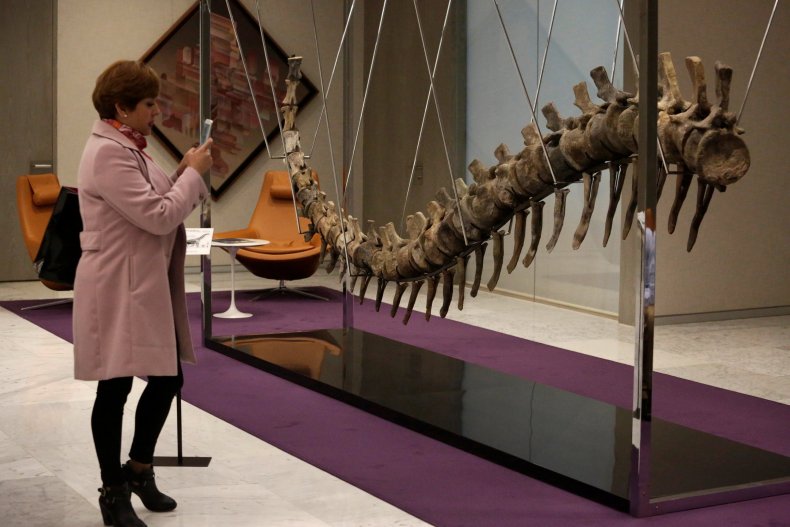 It was originally discovered in the 1980s by local people, who went on sell it to an unspecified agency, Medias24, a Morocco-based news agency, reports. Now officials are curious to find out the exact path of people it went through before being sold to a Mexican collector.
"We will first contact the auction house to see if the seller has legal import certificates allowing him to resell this piece of our history," Abdellah Alaoui, director of cultural heritage of the Ministry of Culture, told Medias24. "If he is in good faith, Morocco will have no other choice than to buy it back from the new buyer to repatriate him to Morocco."
However, if the 396-pound tail was purchased and left the North African country illegally, "the Moroccan embassy in Mexico City will activate a specific procedure to cancel this sale and then repatriate this patrimonial property," he explained.
The bones, which belonged to a sauropoda of the Atlasaurus imelakei species, were offered at a reserve price of $95,805 and anything raised over that amount is reportedly going towards helping schools rebuild that were damaged by the recent earthquakes, Reuters reports. It's unknown what the final sale price was.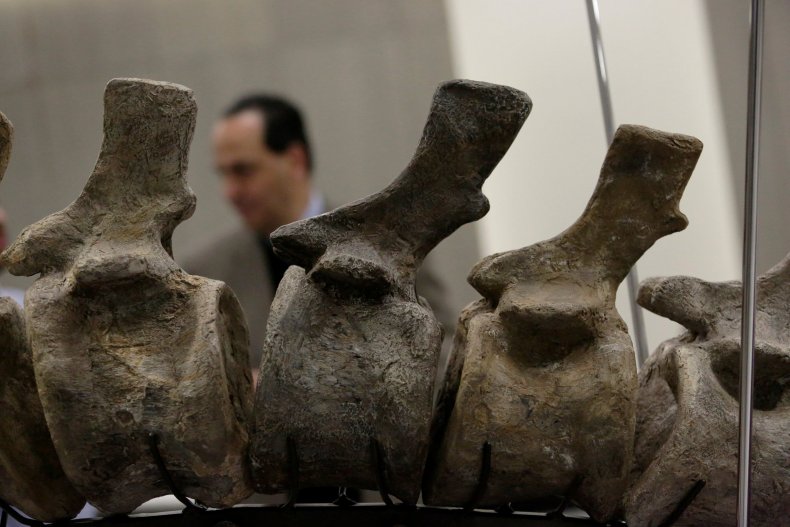 While it would be difficult to get an item of this size through Moroccan customs today, it was much easier during 1970s until the 1990s, which resulted in many prehistoric items being illegally transported from the country, Medias24 reports.
"This new case is to blame for the ignorance of the authorities of the time, the legal vacuum that existed and of course the indigence of people living in remote corners, ready to sell everything to survive," Alaoui explained.
Massive Dinosaur Tail Sold in Mexico Sparks Investigation About its Origins | Tech & Science