Diocese Apologizes After Bishop Tells Kids Santa Isn't Real, Red Suit Created by Coca-Cola
A Roman Catholic diocese in Italy is apologizing after one of its bishops became a real-life Scrooge.
The Noto diocese in Sicily said in a Facebook post that Bishop Antonio Stagliano was telling a group of children about the true meaning of Christmas when he said that Santa Claus was not real. He also told the group that Santa's red suit was a fictional creation made by the Coca-Cola Company to sell drinks. The parents of the children then complained to the diocese about the incident.
"First of all, on behalf of the bishop, I express my sorrow for this declaration which has created disappointment in the little ones, and want to specify that Monsignor Stagliano's intentions were quite different," said diocesan communications director, the Reverend Alessandro Paolino.
Paolino also said that it is important to acknowledge how Santa Claus, despite his cheery image, is often used as a tool for consumerism. In turn, the meaning of Christmas is destroyed.
"We certainly must not demolish the imagination of children, but draw good examples from it that are positive for life, so Santa Claus is an effective image to convey the importance of giving, generosity, sharing," Paolino explained. "But when this image loses its meaning, you see Santa Claus aka consumerism, the desire to own, buy, buy and buy again, then you have to revalue it by giving it a new meaning."
However, many on the group's Facebook page decried the response. Complaints said that Stagliano overstepped familial boundaries and purposefully dashed the hopes of the children in attendance, many of whom had spent their lives in the coronavirus pandemic.
It is true, however, that the contemporary image of Santa Claus was inspired in part through advertising for Coca-Cola. In 1931, the company commissioned Haddon Sundblom to create advertisements featuring Santa. Sundblom was heavily inspired by the 1822 poem "A Visit from St. Nicholas," or "'Twas the Night Before Christmas." The illustrator continued to refine Santa until 1964, but the image of Coca-Cola's Santa had already been highly influential to the myth's public perception.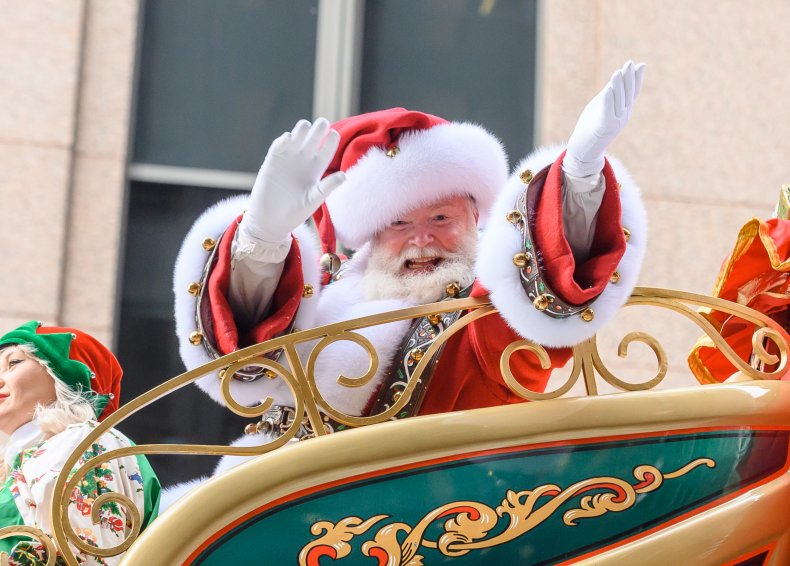 If the public comments section of the Noto page was any indication, the Sicilian parents weren't having any of it.
While several welcomed the bishop's attempt to focus on the Catholic meaning of Christmas, others faulted Stagliano for interfering with family traditions and celebrations and crushing the spirits of children whose early years were disrupted by the pandemic.
"You are the demonstration that, when it comes to families, children and family education, you don't understand a thing," a commenter, identified as Mary Avola, wrote.
The Associated Press contributed to this report.