Iran is at a crossroads today.
After years of bearing the brunt of severe U.S. economic sanctions, it now faces the prospect of having those sanctions lifted amid negotiations in Vienna to restore the 2015 nuclear deal. At the same time, Ebrahim Raisi, an ardent conservative with a history of gross human rights abuses, will assume the Iranian presidency on August 3 after perhaps the most stage-managed election in the Islamic Republic's history. While there will be calls for the U.S. to abandon efforts to restore the Iran nuclear accord and engage Iran diplomatically, now is a moment when diplomacy with Iran will be more important than ever.
The fact that Iran's far right clerical and security establishment has so thoroughly consolidated its power, and that the U.S. and Iran remain at loggerheads over restoring the landmark diplomatic agreement that the Trump administration tried to destroy, is no coincidence. These are the fruits of a four-year U.S. "maximum pressure" campaign predicated on the notion that the U.S. could foment regime change in Iran by destroying the livelihoods of ordinary Iranians with sanctions and conveying to Iranians that there was no way for them to enact change through their existing system.
American hardliners' frequent intonations that "there is no such thing as an Iranian moderate" became a self-fulfilling prophecy as the Trump administration failed to topple the regime but succeeded in neutering a reform and moderation movement that was ascendant after the nuclear deal and a threat to Ayatollah Ali Khamenei's vision for Iran. With Iran's moderates and reformists all but wiped from the political map, life for Iranians under sanctions is more miserable while hardliners on both sides are better positioned to sustain the U.S.-Iran tensions.
As the Biden administration considers the implications of Raisi's election on its Iran strategy, the U.S. can best help the Iranian people by pursuing diplomacy, easing tensions, and in so doing indirectly cultivate the circumstances for Iranians to organically pursue and secure their human rights and democratic aspirations.
Diplomacy Can Advance Human Rights in Iran
The historical record makes clear that there are no clear recipes for securing human rights and that the circumstances necessary for democratic development are complex. The academic consensus is that democratization requires a high level of economic prosperity, a substantial degree of social homogeneity and the development of democratic norms, practices and institutions. For years, U.S. policies have served to explicitly hinder rather than accelerate these democratic trends inside Iran.
The Iranian people have been trapped in a feedback loop of broad economic sanctions from the U.S. government and severe domestic repression by their own government for decades. These are mutually reinforcing phenomena. Those punished under sanctions have not been the rich and powerful, who have the means to skirt and even benefit from sanctions as they operate illicit smuggling networks and hoard resources. It has been the poor, the sick, women, children and the elderly who have borne the brunt of U.S. pressure. Sanctions have shrunk Iran's middle class—a vital ingredient in any path to democratization—from 45 percent of the population to just 30 percent. Meanwhile, the number of Iranians living in poverty has skyrocketed and over 40 percent of Iranians struggle to eat an adequate amount of food. Civil society is forced to prioritize providing basic humanitarian needs instead of pushing for civil rights or political reform.
For anyone hoping for democracy and human rights in Iran, the role that a superpower like the U.S. should play is clear. The U.S. should seek to reduce geopolitical tensions and the risk of war that empowers Iran's domestic security apparatus; the U.S. should support policies that empower the Iranian people economically and allow for greater connections between them and the outside world, rather than helping repressive forces in Iran keep them isolated and dependent on the state; and the U.S. should work through bilateral and multilateral fora to hold the Iranian government, and all governments, accountable to their international human rights obligations, rather than going it alone and brandishing human rights accountability as a tool to achieve ulterior objectives.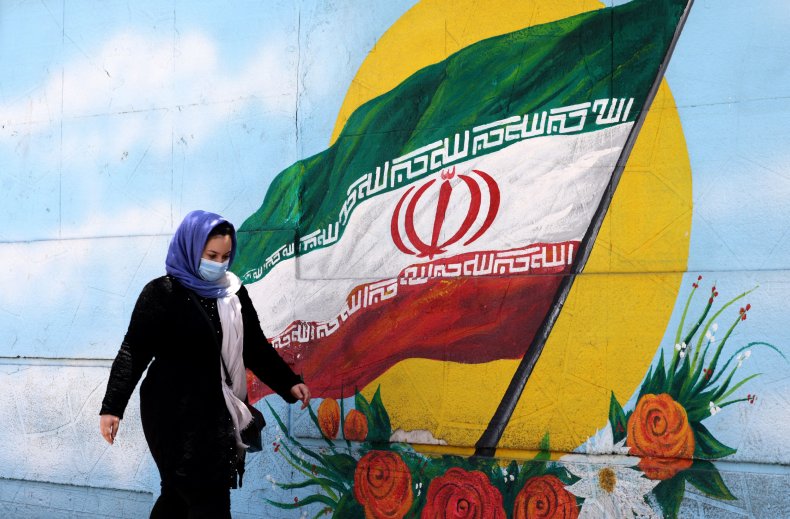 A diplomacy-driven U.S. approach to Iran can, at minimum, cultivate a far better environment for the Iranian people to push for democratic change in their country. Repressive forces inside Iran would no longer be able to easily use aggressive U.S. policies to distract from failures and popular dissatisfaction or to legitimize domestic crackdowns. The severe economic pressure that dampens the ability for civil society to focus on political reform can be eased. And the U.S. can eliminate barriers to environmental, scientific, religious and commercial exchanges that have enabled Iranian hardliners to keep Iranians isolated. Eventually, deeper diplomatic, economic and societal interdependence and opportunity can create individual and institutional incentives—and sharpen the consequences—for Iranians to demand a government that abides by rule of law, good governance and anti-corruption indicators as well as its human rights obligations under international law.
Mindful of the particularly draconian human rights record of Iran's incoming president, the U.S. should also prioritize immediate actions to ensure that our policies are not unwittingly abetting the Iranian government's efforts to isolate and censor its citizens. U.S. sanctions for years have helped block Iranians from accessing key software and services, including Amazon Web Services. Iranians relied on its cloud infrastructure services to bypass government filters by using virtual private networks. The Treasury Department's General License D-1 to reduce the consequences of sanctions on international communications is badly out of date and should be revised and expanded.
Finally, any serious approach to human rights will require the U.S. to bolster its own credibility on human rights by holding all countries to the same objective standard. America's uneven human rights standards when it comes to its foreign partners has long weakened the cause of human rights globally. Legitimate calls for investigations and accountability for the heinous human rights violations of Ebrahim Raisi will only be credible if the U.S. also supports efforts to hold leaders like Mohammed Bin Salman, Abdel Fattah el-Sissi and Naftali Bennett to the same set of standards.
The U.S. Needs a New Approach on Iran
In 1911, Morgan Shuster—an American—served as treasurer-general of Iran and carried with him the hopes of Iran's Constitutional Revolution, a movement ahead of its time regionally and globally in its democratic aspirations. Shuster acted in his role as a private U.S. citizen but embodied the hopes of many in Iran that America would be a benign power that could fend off decades of encroachment by imperial Britain and Russia. He passionately made common cause with Iranian constitutionalists and endeavored to safeguard Iran's independence.
But Shuster's mission, paralleling the story of modern Iran, was ultimately defeated by an act of foreign aggression that trampled on the desires of the Iranian people. Namely, imperial Russia invaded northern Iran and backed a coup that deposed the constitutionalist-held parliament and ushered in a period of chaos and political regression. When Morgan Shuster returned to the United States having failed to help Iran's constitutionalists, he wrote a seminal book, The Strangling of Persia, in which he condemned the imperial machinations of Great Britain and Russia against the country. Shuster would undoubtedly have been dismayed at U.S. policies against Iran in the modern era.
Today, the U.S. can best help the Iranian people by removing itself as a harmful force. By engaging directly with Iran and reducing tensions, we can put the aspirations of Iranians at the center of our policy—not by manipulating those aspirations or collectively-punishing all Iranians, but by ensuring U.S. policy is conducive to and expands rather than shrinks the space for Iranians themselves to secure their rights.
Jamal Abdi is president of the National Iranian American Council and tweets @Jabdi.
Sina Toossi is a senior research analyst at the National Iranian American Council and tweets @SinaToossi.
The views expressed in this article are the writers' own.