Austrian Diplomat Recalled from Israel after Posing on Facebook in a Nazi Shirt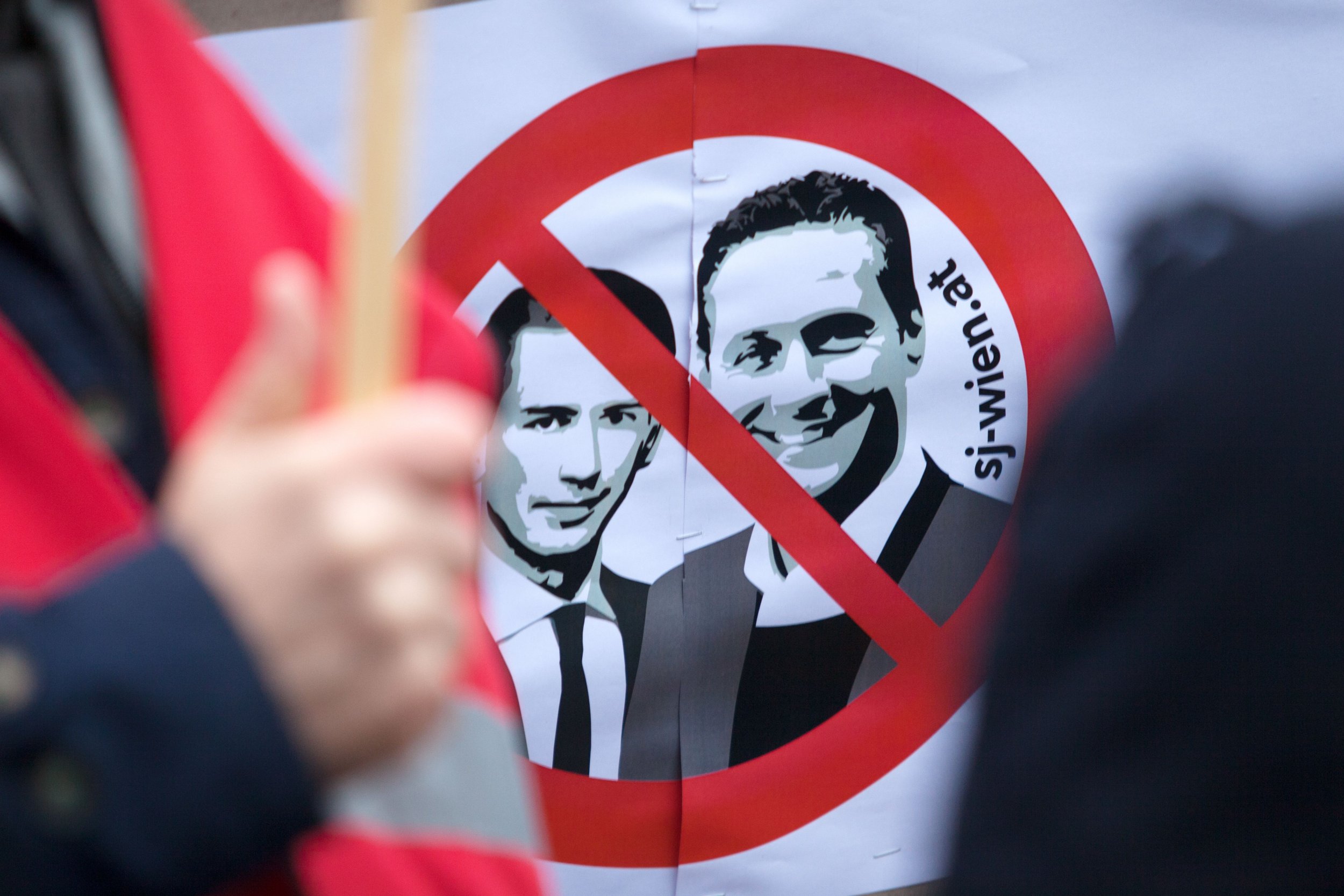 Austrian foreign officials have summoned an attaché from their embassy in Israel after the diplomat posted a picture of himself on Facebook wearing a T-shirt celebrating a Nazi tank division.
Juergen-Michael Kleppich posted the picture of himself wearing a green T-shirt bearing the words "Stand your ground" in German and the name "Frundsberg." The image has since been picked up in the Austrian press.
Related: French diplomatic driver smuggled pistols and assault rifles from Gaza to West Bank
The Times of Israel reported that "Frundsberg" refers to a 15th century mercenary whose name was given to a Panzer division by the Nazis during World War II. The item of clothing is sold by Phalanx Europa, an online marketplace providing what it describes as "patriotic" clothing for fans.
The recalling of the Tel Aviv embassy attaché is the latest in a string of embarrassing incidents for Austria's far-right Freedom Party, which came to power in December as part of a right-wing coalition with the centrist People's Party.
Kleppich is a Freedom Party politician in a district of the Austrian capital Vienna. He previously drew attention for posting a photo to social media of his grandfather wearing a full Nazi uniform.
Austria's Foreign Minister Karin Kneissl has requested Kleppich to return to Vienna to submit to a legal probe into the "accusations in the media," her ministry said in a statement Tuesday.
The Freedom Party has well-known links to the defunct Nazi Party in Austria and was founded by members of the extremist group in the 1950s. More recently, the Freedom Party has tried to bury its radical past; Austria Vice Chancellor Christian Strache said the party rejects racism.
However, in January one of the party's candidates in a state election was forced to quit after it emerged his student fraternity had published a song book praising the Holocaust. The lyrics included the phrase: "Step on the gas, old Germanics, we can make it to seven million." The number was a reference to one million more than the six million Jews murdered during the Holocaust.