Diplomatic Boycotts of Olympics Don't Work
After the United States announced its diplomatic boycott of the Beijing Winter Olympics on Monday, all eyes turned to major capitals to see how other governments would respond to China's poor human rights record and repressive policies.
A diplomatic boycott, in which athletes will still compete in the Chinese capital next February, appears to be the only option as the 60-day countdown to Beijing 2022 began this week.
The Biden administration's announcement has been met with both criticism and praise at home and abroad, but it's clear there is little chance that the boycott will change Chinese policy. With the world's athletes in attendance, the symbolic gesture is likely to fizzle out once the sporting spectacle has begun.
Without the endorsement of the U.S. Olympic & Paralympic Committee, the White House had few good options and would have been under immense pressure to act after upholding the Trump administration's assessment that genocide and crimes against humanity were taking place against Uyghurs in Xinjiang. Washington had imposed coordinated sanctions with allies in March, but Beijing's continuing atrocities—directed from the very top—demanded more action.
The U.S., Lithuania, Australia, New Zealand and the United Kingdom are among the countries that have confirmed they won't be sending ministerial or official representation to the Beijing Games. Italy and South Korea have said they aren't considering a diplomatic boycott, while Canada, Japan, France and Germany have yet to commit to a course of action.
Meanwhile, President Vladimir Putin of Russia is expected to attend the opening ceremony on February 4—an opportunity to repay Chinese leader Xi Jinping's gesture of solitary at the 2014 Winter Olympics in Sochi.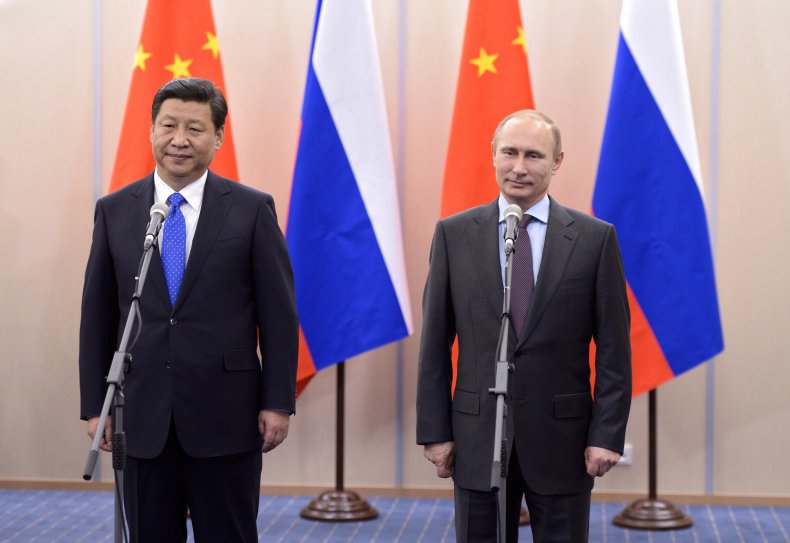 On Monday, White House press secretary Jen Psaki said the U.S. fully supported Team USA's participation, but added that sending an official delegation would have been an indication of business as usual. "And we simply can't do that," she said.
State Department spokesperson Ned Price said American athletes and coaches would receive diplomatic assistance on the ground. Observers may even expect Olympians to speak up for human rights while in China, or express concerns about the well-being of tennis star Peng Shuai, who has allegedly been silenced after accusing a former government official of sexual assault.
But what of the American public? An Economist/YouGov poll published on December 4 found 30 percent of U.S. adults would support a full sporting boycott of Beijing 2022. That figure rises to 51 percent among those with knowledge of Peng's case. Support for a diplomatic boycott is even higher—37 percent, or 63 percent of those following developments surrounding the former doubles world No. 1, according to the study of 1,500 U.S. adults polled between November 27 and 30.
Perhaps the most memorable full boycott of the Olympics took place in 1980, when the U.S. joined 65 other nations in shunning the Summer Games in Moscow over the Soviet Union's invasion of Afghanistan. Eighteen countries including the Soviet Union then boycotted the Games in Los Angeles four years later. The wider impact of these boycotts is difficult to measure, however.
There were similar discussions about American diplomatic attendance at Beijing 2008. The International Olympic Committee saw the competition as an opportunity to liberalize China and improve its human rights situation. The American administration, including then President George W. Bush himself, cheered on Team USA in the Chinese capital that summer.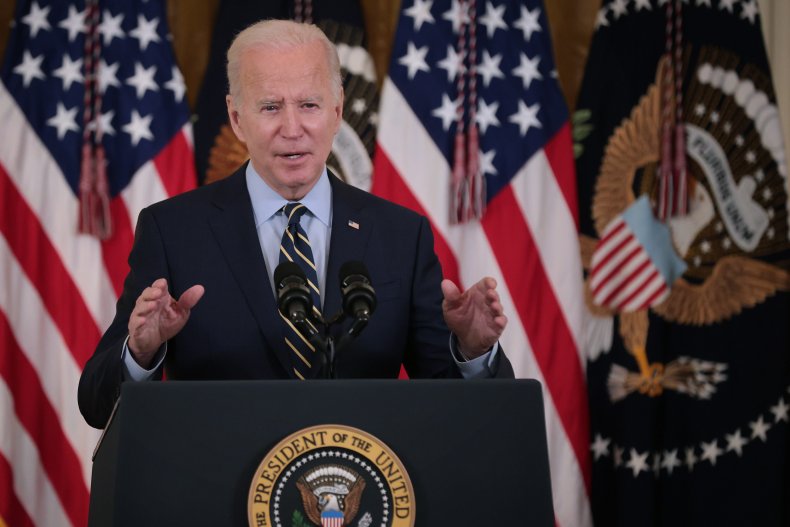 Today, views of China among the U.S. political establishment and public make inaction hard to justify. The list of American concerns is long—from Xinjiang and Hong Kong to Taiwan and the South China Sea—and relations between the two sides are increasingly fraught.
Some China critics, including former Secretary of State Mike Pompeo, believe a diplomatic boycott "is not enough." Pompeo wrote on Twitter: "The CCP doesn't give a rip about a diplomatic boycott, because at the end of the day, they are still hosting the world's athletes. Joe Biden needs to stand up to the CCP. #BoycottBeijingOlympics"
In another post, he asked: "How can responsible U.S. leaders look at what has happened to international women's tennis star Peng Shuai and conclude that our athletes will be safe inside Communist China's borders?"
Senator Tom Cotton (R-AR) has described the White House decision as "a half measure," calling for a full boycott of "the Genocide Games in Beijing."
"American businesses should not financially support the Chinese Communist Party and we must not expose Team USA to the dangers of a repugnant authoritarian regime that disappears its own athletes," Cotton said in a statement.
Senator Bob Menendez (D-NJ), who chairs the Senate Foreign Relations Committee, is among the lawmakers who have backed the diplomatic boycott. He called it "a powerful rebuke of the Chinese Communist Party's campaign of genocide in Xinjiang."
"I applaud the Biden administration for forcefully underscoring that the preservation of human rights is still a foundational pillar of American foreign policy," he added. "I also call on other allies and partners that share our values to join with the United States in this diplomatic boycott."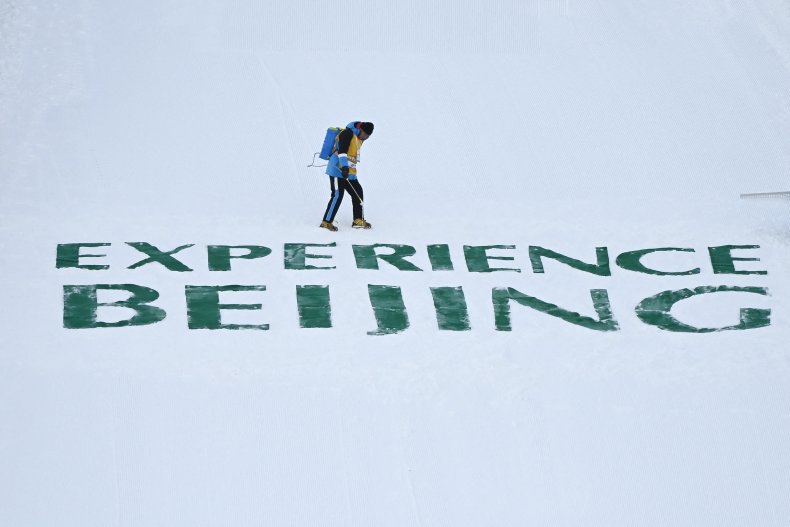 Despite Pompeo and Cotton's criticisms, there is little indication that a full boycott would be effective either. In 2013, the U.S. Olympic Committee cited the futility of both sporting boycotts in the 1980s as reasons not to skip Sochi 2014. Former President Barack Obama and Biden, then vice president, snubbed the opening ceremony as a response to Putin's anti-LGBT policies.
Moscow 1980 was raised again in March when Susanne Lyons, chair of the U.S. Olympic and Paralympic Committee, argued that a boycott of the Beijing Winter Games wouldn't work.
"While we would never want to minimize what is happening from a human rights perspective in China, we do not support an athlete boycott," she said. "We believe such boycotts have not been effective in the past, particularly in 1980.
"Those boycotts only hurt athletes who have trained their entire lives for this opportunity to represent their country. We believe this is an issue that should be addressed at a government-to-government level with China."
Although a diplomatic boycott is unlikely to harm China's hosting of Beijing 2022 in a practical way—or to change its domestic policies—it is nonetheless embarrassing for the Chinese leadership right now, as demonstrated by the sharp responses to the U.S. announcement from diplomats and state media commentators.
The Games—and the soft power they will generate—confer legitimacy on China's ruling party and especially Xi, whose successful overseeing of the Olympics will help cement his unprecedented third term in office.
China's Foreign Ministry described the U.S. boycott this week as "grandstanding" and "politicization of sport." Beijing said Washington would "pay a price" for the move, which subjects next year's Winter Olympics to the most high-profile boycott in more than four decades.