French Diplomatic Driver Smuggled Pistols and Assault Rifles From Gaza to West Bank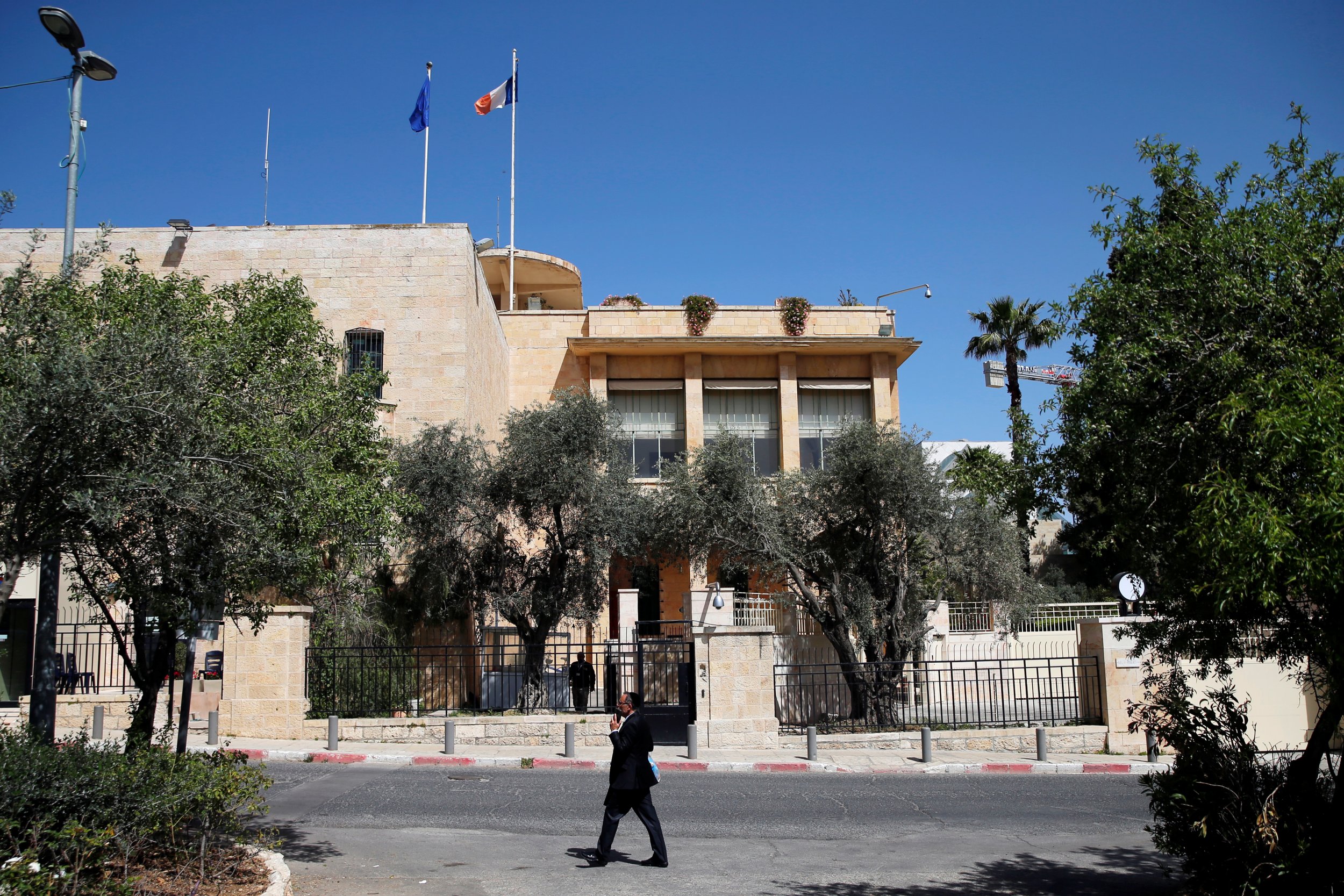 A driver working for the French Consulate in Jerusalem has been arrested for smuggling weapons from the Gaza Strip into the West Bank, using his diplomatic vehicle as cover.
According to the French newspaper Le Figaro, Roman Franck, a 24-year-old French national, was detained by Israeli authorities on February 15 while leaving Gaza at the Erez border crossing. In the three preceding months he had reportedly transported 70 factory-made pistols and two assault rifles from the desert enclave to the West Bank.
Related: Explosion targets Palestinian prime minister's convoy in Gaza Strip
After the reports in the French press emerged Sunday, Israel's Shin Bet security agency said Franck and his accomplices had exploited the privileges granted to foreign diplomatic missions.
The driver had "acted for financial profit, on his own initiative and without the knowledge of his superiors," the Shin Bet statement added.
Franck is not believed to have been ideologically motivated to carry out his alleged crimes and did not support any Palestinian militant group, Reuters reported.
The guns were supplied by a Palestinian employed by the French Cultural Center in Gaza. Franck is accused of using a consulate-owned SUV, which would not have been so thoroughly checked because of its diplomatic status, to carry out the smuggling.
According to the Israeli newspaper Haaretz, an East Jerusalem resident who had worked as a security guard at the French consulate and some Gazans living illegally in the West Bank were also detained in relation to the operation.
The French Embassy in Tel Aviv has said it considers the incident to be very serious, adding that its staff are cooperating with Israeli authorities.
The news of the French national's arrest comes days before French Foreign Minister Jean-Yves Le Drian is due to arrive in Israel. His visit is seen as a precursor to a potential visit by the French President Emmanuel Macron later this year.