Director Laura Poitras Discusses New Film on Julian Assange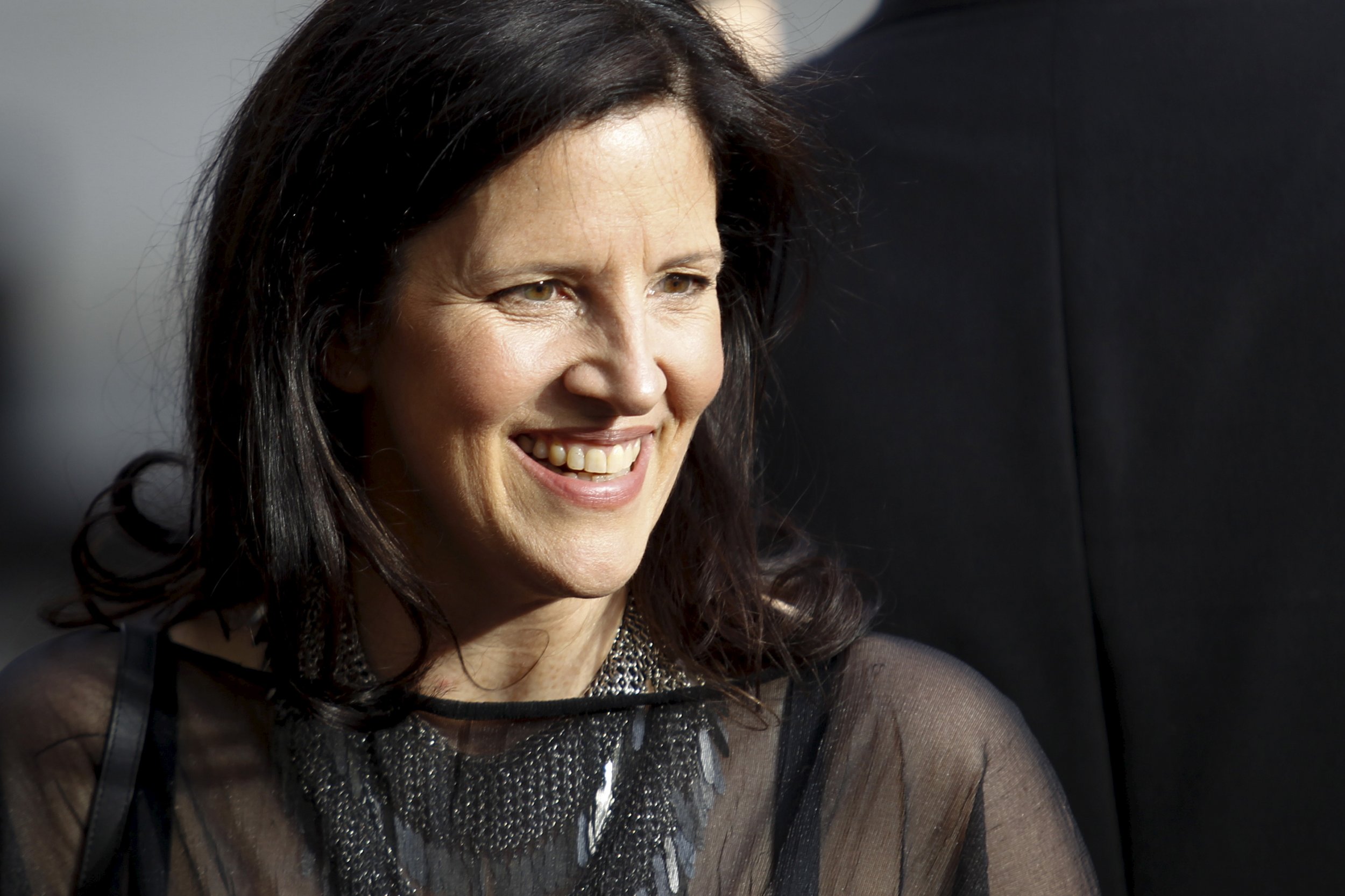 Laura Poitras, the Academy Award–winning director of Citizenfour, a documentary about Edward Snowden, is releasing a new documentary this week about WikiLeaks founder Julian Assange. The film, Risk, was six years in the making and contains scenes of Assange with his minions, his lawyers and his mother. It shows him putting on a disguise, drinking scotch and expounding on his principles as a self-described "political person, not normal," who thinks the internet has made local activism obsolete. Through revealing interviews, Poitras has now become the chief chronicler of the anarcho-hacker, cypher-punk community that is challenging traditional forms of journalism and the national security state both in the U.S. and abroad. Risk is also about something else: Poitras delayed its release for a year and decided to edit it to include allegations of sexual abuse against one of Assange's hacker associates—Jacob Appelbaum, a prominent WikiLeaks figure—and to acknowledge her relationship with him. Assange is also under investigation in Sweden for sexual assault.
Related: Documentary goes inside Julian Assange's paranoid world
In the film, Assange says young people working in tech for governments and communications giants might soon begin to come forward: Did he know about Snowden already?
No. But Julian predicted Snowden. That was 2011. He understood there was this shifting power structure. People who are defenders of the internet have a different worldview than intelligence agencies and governments, and I think he understood that these technical young people potentially will start to come forward. I think Snowden was influenced by Chelsea Manning. Julian did understand the shift.
When did you meet Assange? After the first big document dump?
I met him in spring or summer of 2010. And I call them releases. The State Department cables were major news. I would call them "releases," not dumps.
You asked at the premiere last night, "Why should newsrooms decide what's newsworthy?" But newsrooms are constantly making decisions about what is to be published. I could take your movie and put it on our website, and that's publishing. How has Assange changed what journalism and publishing mean to you?
To me, the DNC [Democratic National Committee] and [John] Podesta emails had a lot of information that was newsworthy. What is the motivation of the source? I think a lot of people will have to grapple with that. In terms of WikiLeaks, though, Julian has been really consistent. Look at what he wrote when he founded the organization in 2006: There are powerful institutions that impact everybody on this planet, and they have information being kept secret. And he's trying to set free the information that will inform.
Is there a chance that Russians used him during the campaign last year? That he was a useful idiot?
I can tell you he denies that it was a state actor. [FBI Director James] Comey and others have said that Russia used an intermediary. Whether Julian knew, I can't answer. Only he knows that. He has denied that his source was the state actor. I don't think Julian is not publishing Trump's tax returns. If there was filtering to influence political outcomes, I don't believe that of him.
There is a scene in the film where Assange goes deep into a forest to talk to his lawyer and even then seems to think there are listening devices in the trees. What do you make of that level of paranoia?
I relate to that. There were times when I wouldn't have conversations in my home [because of the Snowden film]. I would say, "We have to go for a walk to talk." That is something not based on paranoia but on objective facts.
You reveal a lot about your own feelings in this film. Do you see this film, with the personal aspects, as a different kind of film?
I do identify as a journalist and an artist and a filmmaker. There is a long tradition of journalists who write from a personal perspective. Some journalists won't go to a protest. I don't agree with that, I think we should express some things. It's not about removing one's opinion, and I don't feel this is a contradiction from my previous work. I am interested in documentary film be understood as cinema and that cinema is art, and I am interested in the craft and the art of cinema.
You were operating within two notoriously sexist communities: filmmaking and the IT community. Did you ever consider reframing this film to focus entirely on the gender war?
No, because I was interested in publishing and in how Julian understood the impact that the internet would have on journalism. I am really interested in Julian. He is an historical figure who both ushered in and understood radical shifts. That is a story about power and journalism and democratization. Obviously, the film also tackles questions around gender.
But he has been unable to step outside a building in London for five years because of alleged behavior with women.
That's actually not true. Julian has political asylum from Ecuador based on threats from the United States and the ongoing investigation. And what his lawyer has told him is that the United States will try to extradite him from Sweden if he goes there.
But without the sexual assault investigation, he wouldn't be in hiding.
That I disagree with. He believes, and his lawyers believe, there is an ongoing American investigation and an effort to charge him, and that is very separate from the Swedish investigation. And in the last month we have had the director of CIA and the attorney general saying they are going after WikiLeaks.
In the film, you reveal that you had a relationship with Jacob Appelbaum, one of the subjects. Did that influence your decision to remake the film?
The relationship happened after we finished filming, that's the context. The allegations against him were made two weeks after the film was screened at Cannes [in 2016]. I had two choices. One was I could walk away and not release the film, or I could to try to grapple with it. It was important to me to look at not just allegations of abuse but the culture of sexism that exists not only within the hacker community but in other communities. It wasn't an easy decision. Going into those conversations you create very polarizing responses. But I had to deal with it. This film is being released in very politicized times, so it's important to say there are no charges brought here against Assange. I defend due process, everyone deserves due process.
From Bill Clinton to Donald Trump to Bill O'Reilly to Appelbaum and Assange, you have women objecting to degrading or dismissive attitudes and ultimately, in some cases, bringing powerful men low. Do you want to say anything about this?
There are certain things Julian says in the film that are hard to hear. Framing accusations as "radical feminist" positions, for example. And perhaps that's how people will interpret what's in this film, that it's like radical feminism. And that is unfortunate. I don't see any incentive for any woman to make claims around abuse if they didn't experience that. So what does that mean, and how do we grapple with it? There is a long tradition of social movements that have had gender dynamics, and it doesn't get discussed because there is a larger ideological worldview about what we are fighting for. So things don't get addressed or acknowledged, and I think that is unfortunate.