Director Matt Reeves Reveals First Look at the Batmobile in 2021's 'The Batman'
Matt Reeves has shared the first look at the Batmobile in 2021's The Batman.
Shared by the director on Twitter Wednesday afternoon, three new images featuring the Caped Crusader standing next to the car were revealed. A far cry from the tank-like Batmobile that Christopher Nolan used and less-techy and streamlined than Zack Snyder's version, Reeves seems to be opting for a modernized Adam West Batmobile design. The muscle car look, upgraded with modern tech gives Batman's new ride a unique design.
Each cinematic Batman is tied intrinsically to his Batmobile. The car very much represents the portrayal of everyone's favorite brooding bat, and can paint a picture for the film to come. Matt Reeves has repeatedly spoken on the influences for his Batman and the Golden Age was one of them. His Batmobile is a modern take to the 1966 Batmobile, with influences from Batman's Golden Era to boot.
Everything about Reeves' Batman gives off a different vibe from those that came before unique to the director's sensibilities. Reeves previously shared the first look at Robert Pattinson's Batman costume, which also felt like different pieces of armor and tech coming together to form the suit, rather than the more uniform look of other cinematic Batman costumes.
The same can be said about the new Batmobile. The car itself looks like a Ford Charger that would have belonged to Bruce Wayne before he manually made adjustments to it, adding extra layers of tech and gadgets.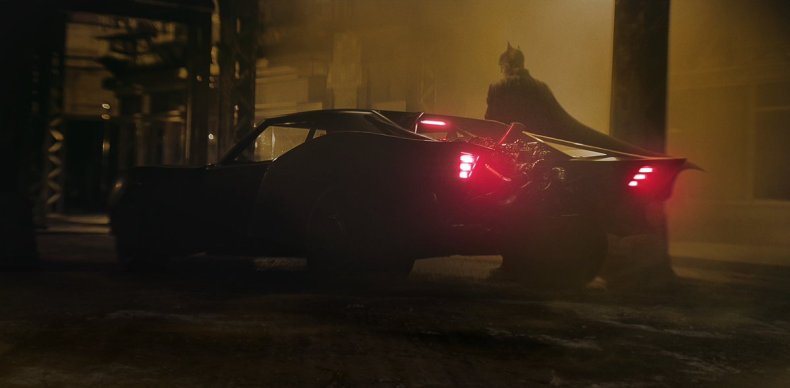 Reeves intends to take Batman back to his earlier years as a crimefighter, allowing significant room for growth and adjustments as his Batman evolves into the hero Gotham deserves. The director has previously discussed making an emotional, noir-driven story that looks into the psyche of Bruce Wayne.
In an interview with The Hollywood Reporter, Reeves spoke on his vision for Batman.
"It's told very squarely on his shoulders, and I hope it's going to be a story that will be thrilling but also emotional," he explained. "It's more Batman in his detective mode than we've seen in the films. The comics have a history of that. He is supposed to be the world's greatest detective, and that's not necessarily been a part of what the movies have been.
Matt Reeves' The Batman is scheduled to release on June 25, 2021.