Director Michael Bay on 'Pain and Gain,' Missing Sex Toys, and Roger Ebert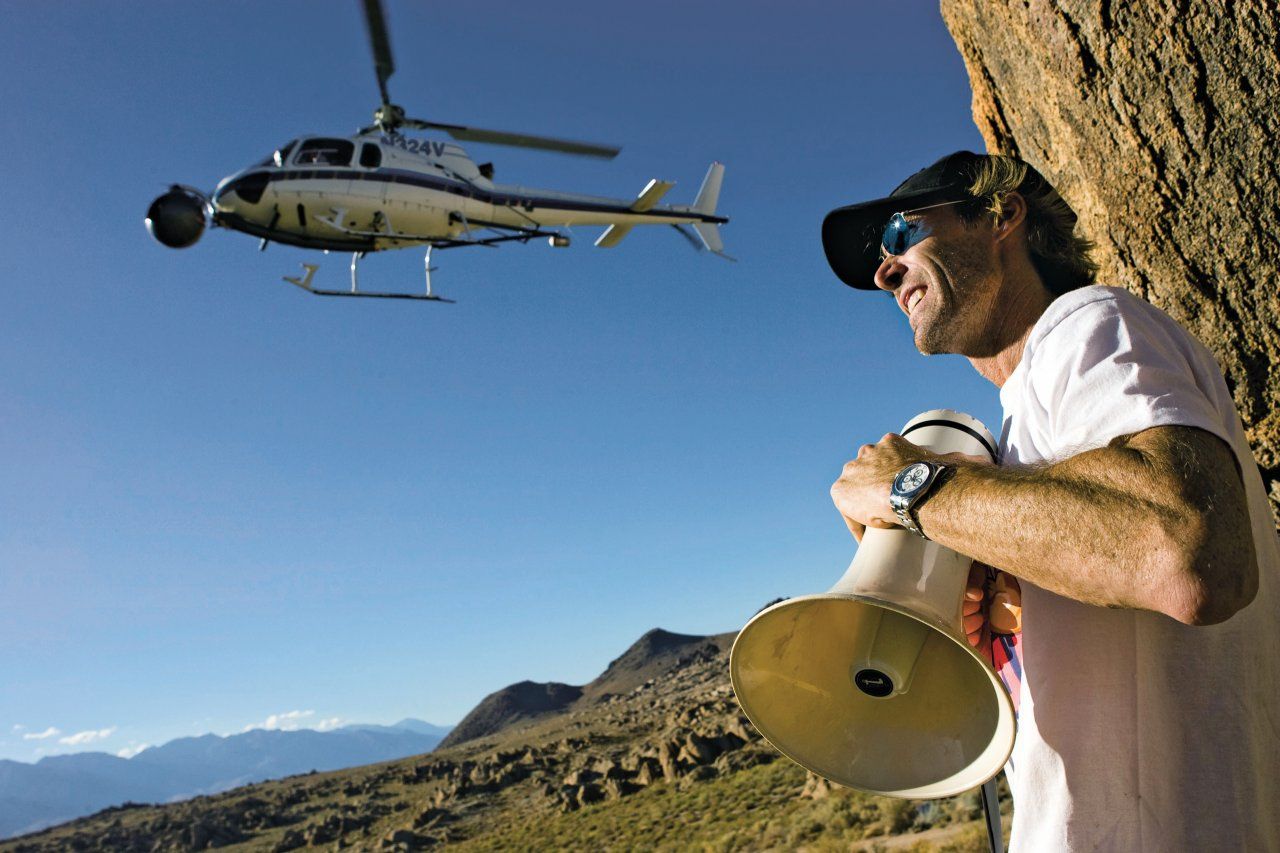 He is reviled by critics and beloved by fanboys, who have shelled out billions of dollars in allowance money to partake in his assorted symphonies of destruction. His high-octane oeuvre has laid waste to Pearl Harbor and Chicago (the Transformers franchise), as well as Paris, New York City, and Shanghai in Armageddon.
But now Michael Bay has decided to return to his Bad Boys roots with Pain and Gain (in theaters April 26). Based on a series of 1999 Miami New Times articles by Pete Collins, the film chronicles the kidnapping, torture, and extortion of businessman Victor Kershaw (Tony Shalhoub) by a gang of bodybuilders known as the "Sun Gym Gang," including ringleader Daniel Lugo (Mark Wahlberg), God-fearing Paul Doyle (Dwayne "The Rock" Johnson), and Adrian Doorbal (Anthony Mackie).
The clumsy crooks house Kershaw in a sex-toy warehouse, beat him senseless, make him sign over all his property, and leave him in a back alley for dead. But Kershaw lives. Since the police don't believe a word of his story, he hires private investigator Ed Du Bois (Ed Harris) to look into the matter—and reclaim his boat, sports cars, and mansion from the buff criminals. Blockbuster hijinks ensue.
Pain and Gain brings you back to the successful formula you implemented with your first two films, Bad Boys (1995) and The Rock (1996)—that of the bumbling average Joe who gets mixed up in a crazy plot. Did you want to return to that after three CGI-heavy Transformers films?
I just wanted a break. I wanted actors, acting, and being there with a camera. That's it. I wanted to do a low-budget film so we could take some risks. And this kind of feels like going back to my roots; it feels very guerrilla. This is a film that most Hollywood studios wouldn't greenlight nowadays, and probably the only reason they did it was because [Paramount Pictures CEO] Brad Grey said, "You can make whatever you want, you're part of the Paramount family," since I've made them so much money. I said I could do it for $25 million without even drafting a budget, and it came out to be $26 million and they grinded me for that last million.
There was plenty of testosterone on the set of Pain and Gain. What's the craziest thing that happened while filming?
We bought $75,000 worth of sex toys to stock the sex-toy warehouse. I could have filmed the crew coming in that day because they'd stop and see these things—anatomically correct vajayjays and this butt (everyone would touch the butt because it felt real)—and it was hysterical. We were going to return all the sex toys to get three-quarters of our money back, but they started disappearing. We were like, "Who is taking the sex toys?"
Marc Schiller, the real-life victim portrayed by Shalhoub, has objected to the film because it portrays his captors as these bumbling, likable antiheroes when in reality they were anything but.
I don't know if you can believe everything he's saying because I talked to the original homicide detectives that were there, Ed Du Bois, and Pete Collins, and they all said that this movie captured who these guys were. Plus, I talked to a lot of people that knew these guys and the words that came back were "charming," "oddly brilliant," "delusional," "they did a lot of good for the community," etc.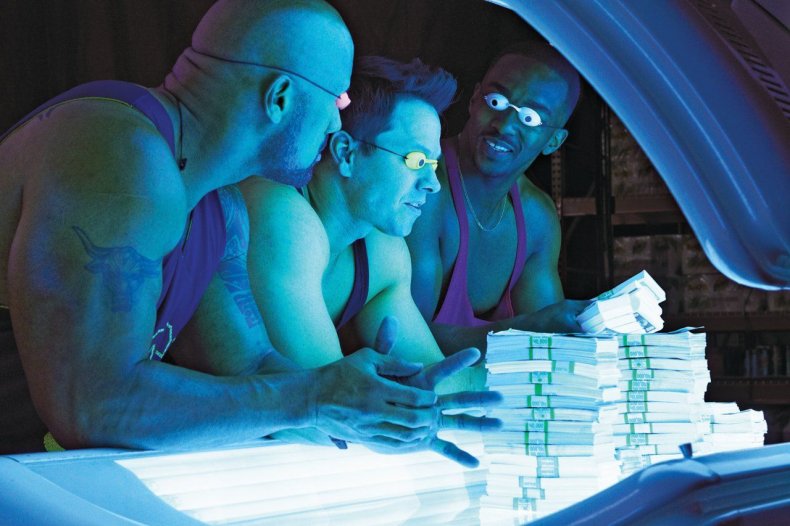 Wahlberg and Johnson got huge for this movie. How did they handle that?
These guys [binged] on chicken and steak. With Dwayne, it was kind of sad. This guy would hand him this depressing microwaved platter, like a plastic platter, and I'd say, "Dwayne, don't you know the microwave takes the nutrients out of food?" And he'd say, "My body needs food every two hours, or it breaks down." Now Mark, he put on 40 pounds for this movie. He said, "Week two I'm going to be in my optimum shape, then week three you better get all your beach shots because I'm going to lean down. Then I've got to lose 40 pounds because I'm going on to a Denzel Washington movie [2 Guns] next and the director is freaking out because I'm 40 pounds heavier."
You interned for George Lucas when you were a kid. Is that what made you want to get into filmmaking?
Yeah. When I was 15, I had a job at Lucasfilm where I'd file storyboards for Raiders of the Lost Ark, and saw how they made Yoda's house. I literally just catalogued all these architectural drawings, set drawings, and photos. Seeing how things were made really opened my eyes. We were filing Raiders of the Lost Ark stuff for a month, and I told all my friends it was going to suck. Then I saw the movie with my parents at Grauman's Chinese Theatre, because we'd go to movies together every Sunday, and that was the moment where I was like, "Oh my God, I've got to do this." Later, when I was about 24, I got a strange call from my agent, who never called me, and he said, "At 3:30 you have a meeting with Steven." I said, "Steven who?" "Spielberg." I was bright-eyed, bushy-tailed, and sitting in his office, and I told him, "I filed your Raiders of the Lost Ark storyboards and I thought it was going to suck, but you rocked my world."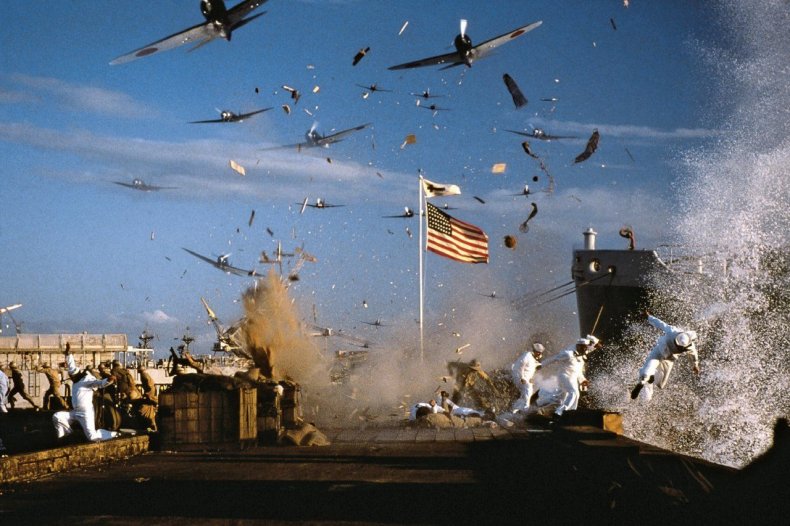 Your first film was a movie for Playboy on centerfold Kerri Kendall, right?
I was 24 years old. Playboy approached me to do a centerfold video. I was so shy, I could barely ask Kendall to take her top off. But by Sunday I was like, "No! Do it in the leopard G-string!"
The Transformers films made a boatload of money but got really beaten up by critics.
My films always get a bad rap critically. It's like, "OK, whatever." Say what you want about Transformers 3, but 120 million people saw it. There's a point where you just have to stop caring because you know your audience and you got to do what you do. Some people like it, some people hate it.
One of the late Roger Ebert's funniest "slams" was of Transformers 3. He wrote, "If you want to save yourself the ticket price, go into the kitchen, cue up a male choir singing the music of hell, and get a kid to start banging pots and pans together. Then close your eyes and use your imagination."
The reason why Ebert kept saying bad stuff about me was because I called him out on Pearl Harbor. He said, "Bombs don't fall like that." And I said that this guy should actually learn history and stop learning it from movies, because armor-piercing bombs fall straight down. He just made some dumb comments that were inaccurate so I was just calling him to the mat.
Why did you decide to replace Shia LaBeouf with Wahlberg for Transformers 4? Was it because LaBeouf trashed the movies?
Nah. If you look at Shia, he's trashed every movie he's ever been in, so ... There's a specific reason why there's a new cast; it's just a way to freshen up the franchise. Shia and I are definitely going to work [together] again. But I had a great time working with Mark. He said, "My kids, the only thing they care about is that I'm in this movie Transformers."
How do you want to be remembered as a filmmaker?
I want to do a lot of varied work ... branch out more ... different types of styles. This one was more of a character piece that showed a lot of gray areas. I think each time I go out there I want to learn and push myself. We've got a lot going on at my company now—three TV shows, producing Teenage Mutant Ninja Turtles, Pain and Gain, Transformers 4. I'd like to slow down and smell the flowers a bit more. I'm going to do that after Transformers.