U.S. Director of National Intelligence James Clapper Resigns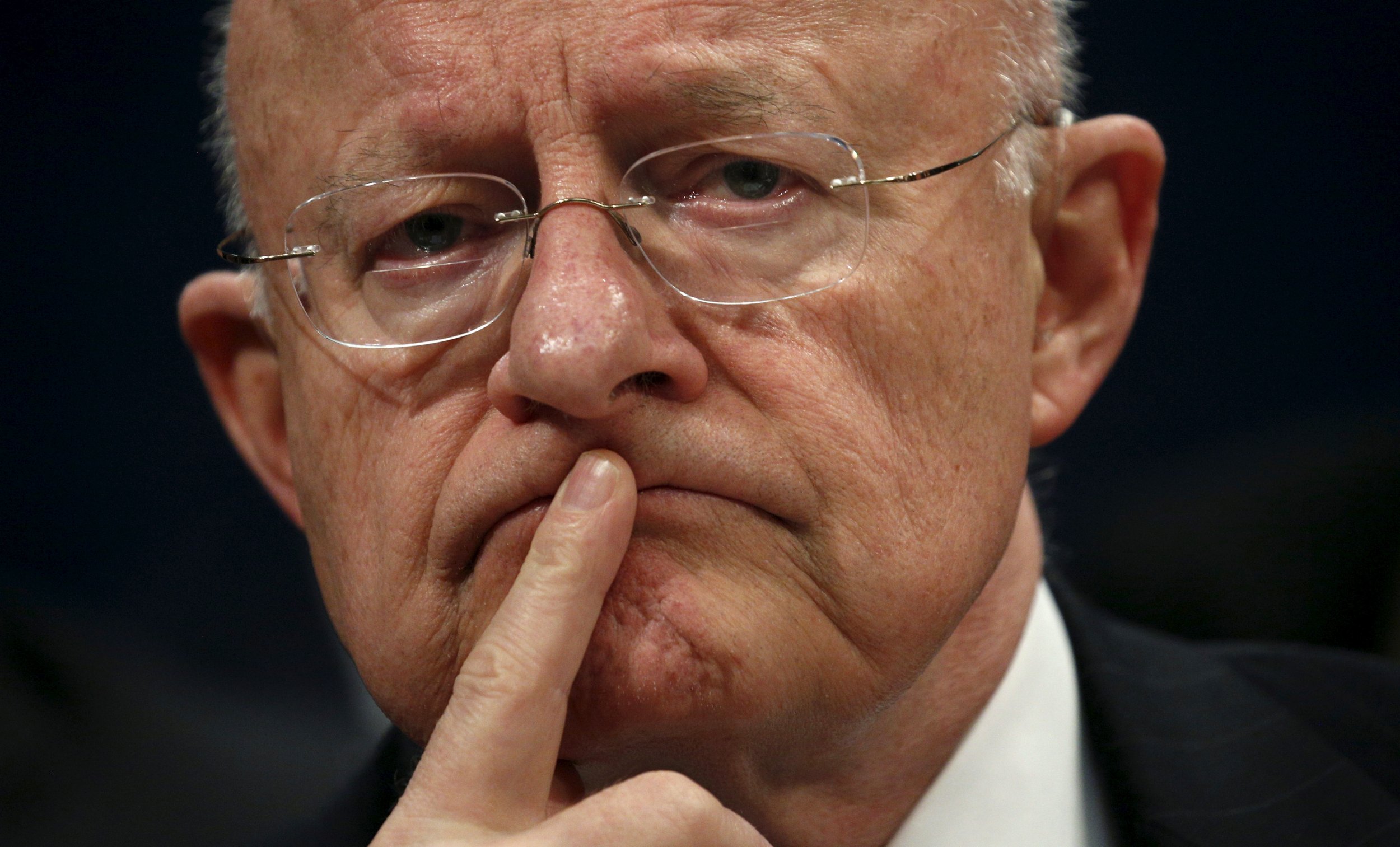 The Director of U.S. National Intelligence James Clapper said on Thursday that he submitted his letter of resignation but would stay until the end of the Obama administration.
"I submitted my letter of resignation last night which felt pretty good. I've got 64 days left," Clapper said during a U.S. congressional intelligence committee hearing.
The 75-year-old spy chief had been "counting down the days to stepping down at the end of President Obama's final term in office," according to interviews with NBC News, and said that "more than 50 years of service is more than enough."
His resignation was expected, according to CNN military analyst Gen. Mark Hertling, who said Clapper has long-served in the intelligence community and "has been under stress for decades."
[RELATED: U.S. Spy Chief: We Could Use Your Fridge to Spy on You]
Clapper became the fourth Director of National Intelligence on August 9, 2010. He is a retired lieutenant general in the United States Air Force, having served as director of the Defense Intelligence Agency from 1992 until 1995. With 32 years in uniform, his roles included Assistant Chief of Staff for Intelligence at U.S. Air Force Headquarters during Operations Desert Shield/Desert Storm and Director of Intelligence for three war-fighting commands: U.S. Forces Korea, Pacific Command, and Strategic Air Command.