Director Zhang Yimou on His New Film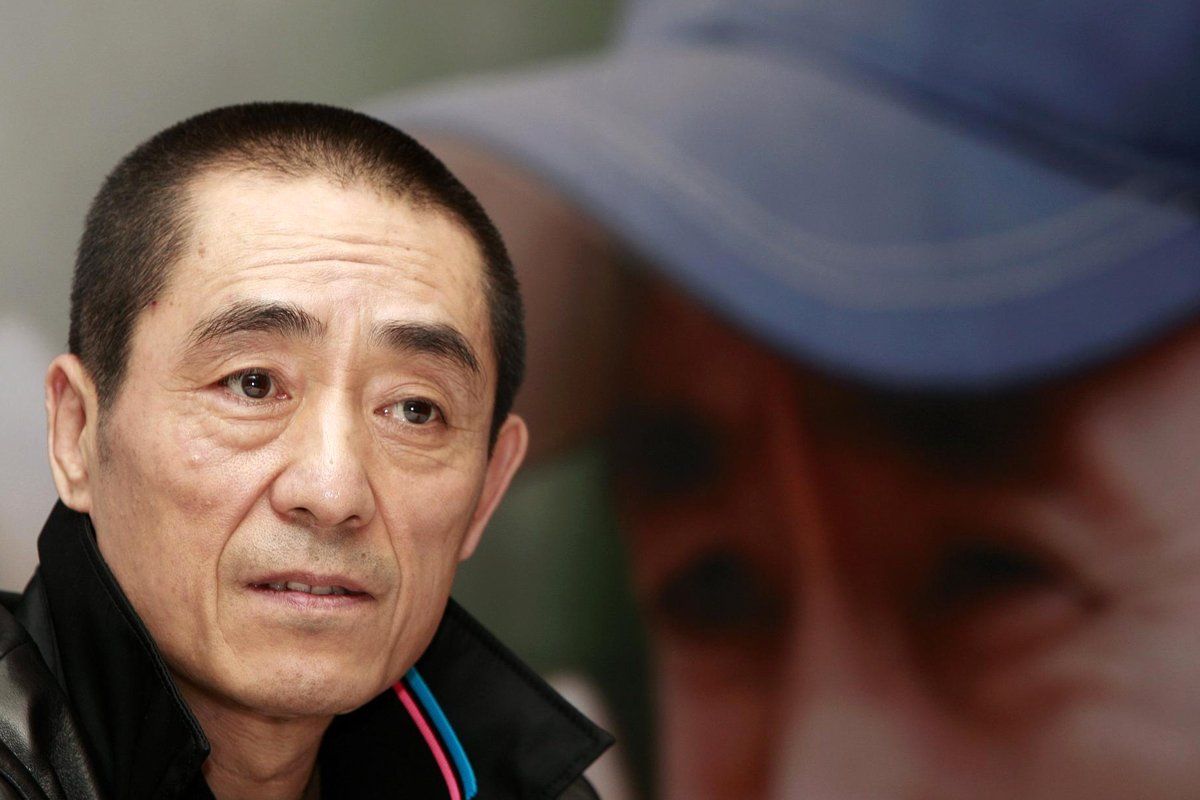 In his latest film, Under the Hawthorn Tree, Chinese director Zhang Yimou explores a story of young love in 1970s rural China. The movie, which opened the prestigious Pusan International Film Festival last week, features fresh-faced actors with no box-office track record. It represents a departure from Zhang's previous works, including the 2002 martial-arts hit Hero, which went on to become one of the highest-grossing foreign-language films in America, and last year's A Woman, a Gun, and a Noodle Shop, a remake of the Coen brothers' 1984 film Blood Simple. With Hawthorn Tree, based on a popular novel made famous on the Internet, Zhang, 58, breaks with the norms of Chinese high culture, creating a simple romance that is expected to have mass appeal. He spoke with NEWSWEEK's Alexandra A. Seno. Excerpts:
What about the novel Under the Hawthorn Tree compelled you make this film?
A friend happened to recommend it to me. After reading the novel, I was very moved in a way I had not felt for a long time. It speaks to my generation, evoking many memories of those years. Maybe everyone has their own feelings of an innocent love.
You set it against the Cultural Revolution. What does that period mean?
The Cultural Revolution is a special moment. In the modern history of China, it is very important. It is the memory of my youth, the time when I was 16 to 26 years old.
Since your first film, 1987's Red Sorghum, how has the audience for movies in China changed?
In China, moviegoers are getting younger, mainly people born in the 1980s and 1990s. They are definitely different from the audiences of the past. They have a variety of tastes, but mainly they like entertaining films and, of course, they like Hollywood films.
How does pop culture influence you?
In films, most of us come from traditional culture and are all facing this dilemma: how to deal with pop culture. Moviegoers are mostly from a younger generation. We want to guide them and please them, but we don't want to be like old people talking to ourselves. There is a Taoist-inspired Chinese saying: "Find art's essential nature."
In your lifetime, do you believe you will see broad acceptance of Chinese films in America?
I don't know when that day will arrive. Ang Lee's Crouching Tiger had kind of done so. I hope we will see more of this. The difficulty with Chinese films is that we need subtitles and, so far, American audiences prefer action movies. So it may take some time before our films get wide acceptance in America.
You directed the opening and closing ceremonies of the 2008 Olympics, designing lavish operas and light and sound shows. Then you made two small-budget films, A Woman, a Gun and a Noodle Shop and Hawthorn Tree. Next you are making a big-budget film about a sensitive issue, the Sino-Japanese War of the 1930s. Why?
I bought the rights to this novel in 2007, before the Olympics. I have been planning to make The Thirteen Women of Jinling for many years. I like it very much because it gives a different perspective on the China-Japan issue. It is about 13 Nanjing prostitutes who protect a group of schoolgirls. The prostitutes dress up as the girls and go to the Japanese Army camps in their place. It is a brilliant story, looking at the war from a woman's perspective. I don't decide to make a film depending on how big or small it is. I choose projects based on the story. The scope doesn't matter to me. This film will be pretty big, though. We are hoping to find a leading man from Hollywood. It will be a story about human nature.
In your work, how do you balance art and government policy in China?
All filmmakers must deal with [the censorship regulations]. It is a fact that we cannot change. As a director, I do not pursue politics in my films. I'm more interested in human nature. I hope one day censorship will become more relaxed as China opens up, and artists will have more freedom.