Which Directors Profited From Weinstein? Kevin Smith, Tarantino Have Spoken Out; Others Have Not.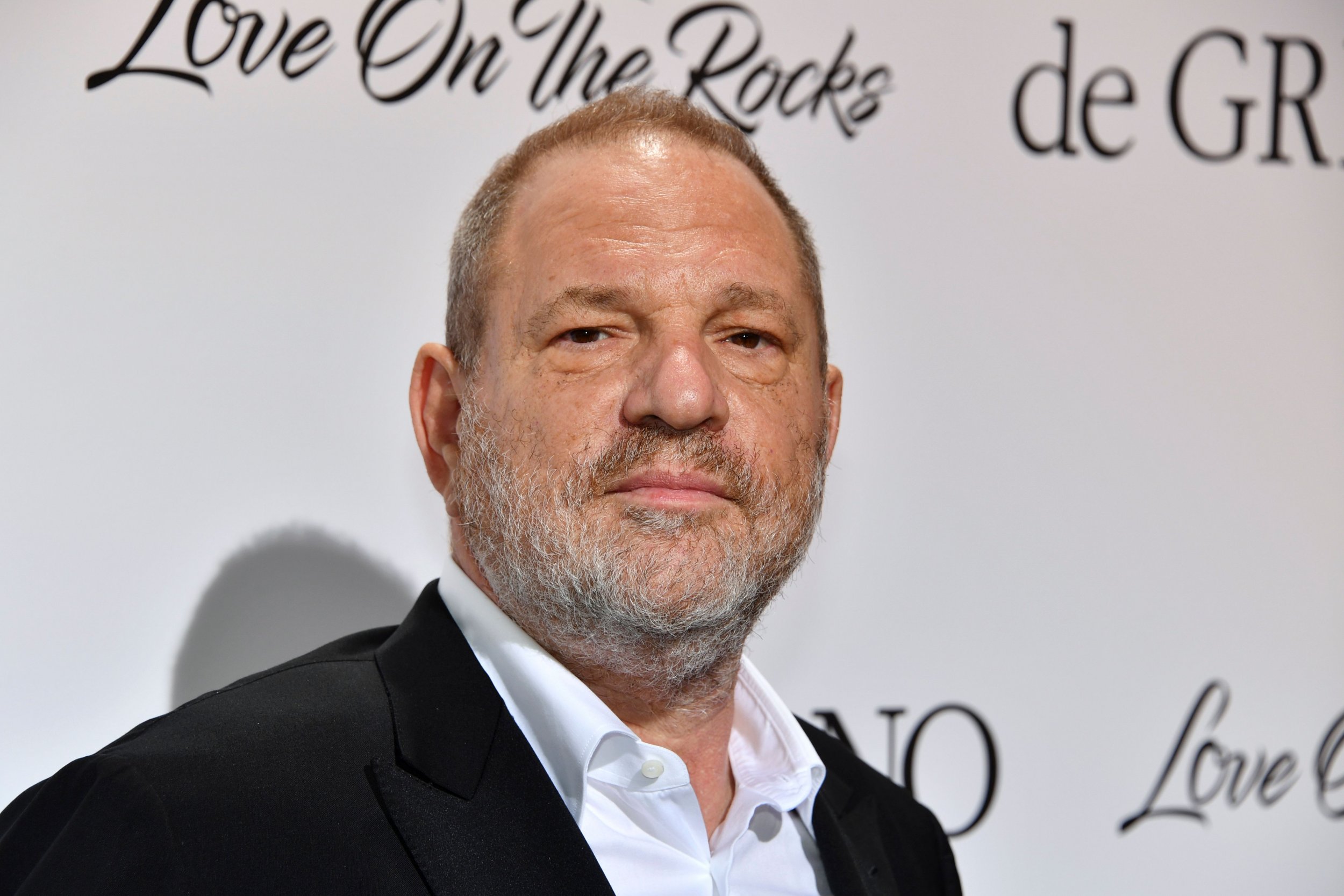 Things aren't looking good for Harvey Weinstein's career. Following weeks of accusations of sexual assault and harassment from over 40 women, the once powerful studio executive has been fired from The Weinstein Company and expelled from the Academy. Weinstein will—at least for a few years—struggle to find collaborators, if not fail outright. But the hundreds of careers he's built, Oscars he's won and profits he's raked in for Hollywood's acclaimed directors remain. As the public is slowly learning, these careers came with a price paid by scores of women who allege Weinstein harassed or abused them. Here are some of the directors who have profited the most from a relationship with the disgraced producer.
Kevin Smith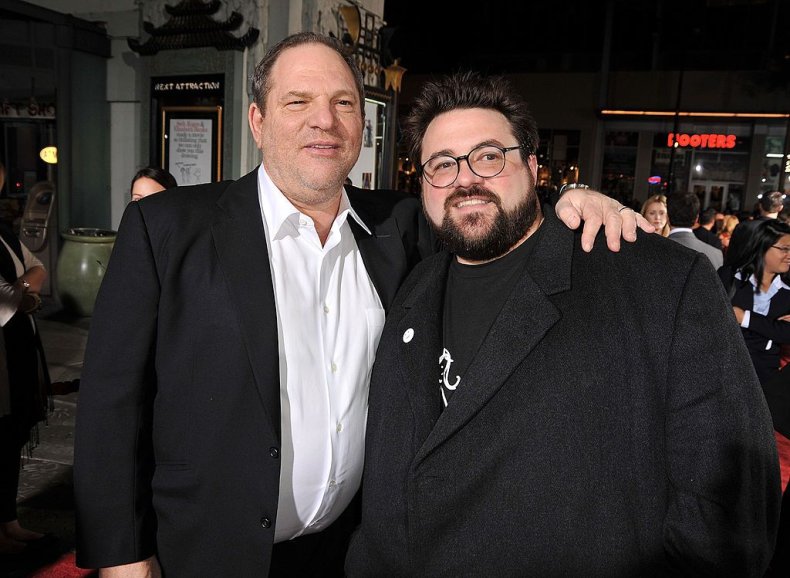 Smith came to prominence as a filmmaker with his 1994 comedy, Clerks, produced by Miramax Films, which became The Weinstein Company (TWC) in 2005. All of Smith's subsequent films—including Chasing Amy, Jay, Jersey Girl, and Clerks II—were produced by Miramax or TWC. On Friday, Smith pledged to donate all residual profits from his Weinstein-produced films to the non-profit Women in Film. "My entire career is tied up with the man," Smith said on his Hollywood Babble-On podcast. "I know it's not my fault, but I didn't fucking help. I sat out there talking about this man like he was a hero, like he was my friend, like he was my father and shit like that." So far, Smith is the only Weinstein-built director who has publicly offered monetary compensation
Quentin Tarantino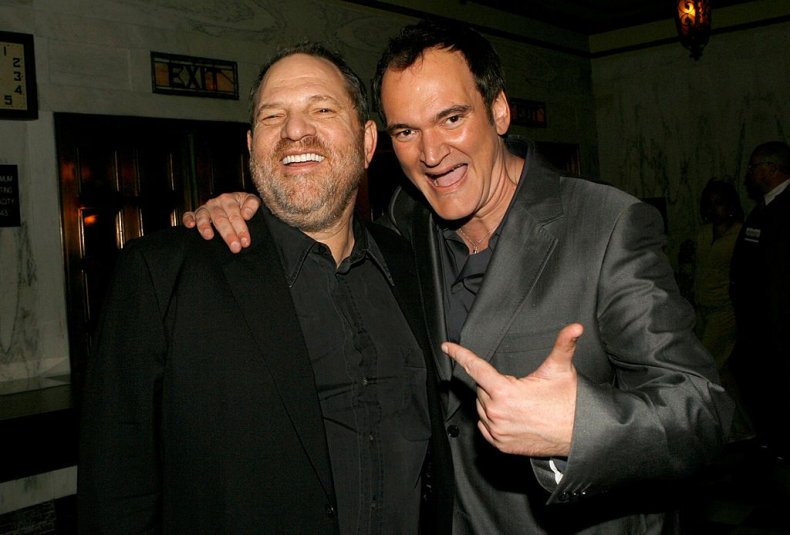 Tarantino similarly owes his career to Weinstein, beginning with his debut film,1992's Reservoir Dogs, produced by Miramax, right through to his Untitled Manson Family Project, currently in limbo. Tarantino recently admitted that he had knowledge of Weinstein's sexual misconduct. As the director told The New York Times, "I knew enough to do more than I did," he said. "There was more to it than just the normal rumors, the normal gossip. It wasn't secondhand. I knew he did a couple of these things." Tarantino did not try to excuse his lack of action, but so far he has not gone as far as Smith—at least not publicly.
Robert Rodriguez
Tarantino's close pal also made many films with Weinstein, including From Dusk Til Dawn, Sin City and his biggest blockbuster, 2001's Spy Kids, released by Miramax; that film turned into a profitable franchise. Coincidentally, Rodriguez was later in a relationship with Rose McGowan, who accused Weinstein of a 1997 sexual assault and, in many ways, spearheaded the current campaign against the producer on social media. It's unclear whether Rodriguez knew about the McGowan assault, but Rodriguez's first comment about Weinstein's actions came just last week, when he told Variety, "I find the behavior of Harvey Weinstein truly disgusting, both what he did and how he covered his tracks, and it makes me wonder how many others can't come forward and tell their full story because of legal and personal intimidation. His repulsive behavior was an abuse of power. Thankfully, he's now discovering what true power is."
Martin Scorsese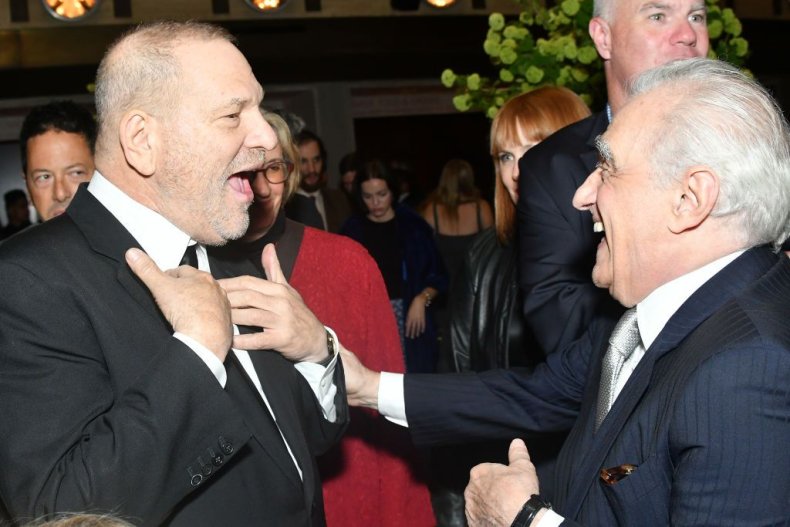 Scorsese may not owe his career to Weinstein—the Academy Award-winning director has been associated with several studios—but he worked closely with him on 2002's Gangs of New York and 2004's The Aviator. Weinstein spent considerable funds promoting both films for Oscar consideration (each earned multiple nominations, and Cate Blanchett won for Best Supporting Actor in Aviator ). Gangs remains one of Scorsese's most profitable films, earning $193 million worldwide. So far, he's had no response to the scandal.
John Madden
Madden's relationship with Weinstein goes back to his first film,1993's Ethan Frome. Their best-known collaboration was the Miramax-produced Shakespeare in Love (1998), which won Oscars for Best Picture and Best Actress for Gwyneth Paltrow, who, last week, accused Weinstein of unwanted physical advances. Madden recently told The Hollywood Reporter he "had no idea" about Paltrow's harassment and that Weinstein "is a disgraced figure and, by his own acknowledgement, he's brought this on himself."
David O'Russell
O'Russell and Weinstein go way back, to the director's 1996 comedy Flirting with Disaster, and their collaboration has been particularly fruitful: The director's films The Fighter and Silver Linings Playbook won multiple Academy Awards. O'Russell, who has sustained his own bad press for on-set bullying (Amy Adams has spoken about being reduced to tears by O'Russell on the set of the film American Hustle), has yet to make a comment on Weinstein allegations, even after Amazon Studio dropped his untitled TV series, slated for this year. (Amazon Studio has dropped all TWC projects.)
Peter Jackson
Though Lord of the Rings was a New Line Cinema production, Weinstein launched Jackson's big break in Hollywood, 1994's Heavenly Creatures. The producer also worked on early plans for The Lord of the Rings series, among the highest-grossing films of all time. No comment, so far, from Jackson.
Sean Penn
Penn directed his second film, The Crossing Guard, in 1995 under Miramax. Despite commercial failure, the film became a cult hit among Jack Nicholson fans, who consider the role one of the actor's finest performances. Penn, who has been accused of abuse himself, has not commented on Weinstein's allegations.
Keenen Ivory Wayans
Weinstein executive produced all five, hugely profitable Scary Movie films, two of which were directed by Wayans. Scary Movie became the highest-grossing film directed by an African American in 2000, later surpassed by Tim Story's Fantastic Four in 2005. Wayans has not commented on the Weinstein allegations.
Lasse Hallström
Hallström, the Swedish director known for My Life as a Dog and What's Eating Gilbert Grape, collaborated with Weinstein on the Miramax-produced films The Cider House Rules (1999), a huge success critically and commercially, Chocolat (2000), nominated for five Academy Awards including best picture, and The Shipping News (2001). The Swedish paper Expressen reports that Hallström says he heard rumors of Weinstein's behavior, and that the producer became angry with him when he worked for Miramax competitors.