Motorist Flings Dirty Diaper Out Window, Hits State Trooper's Car
A motorist in Indiana is in trouble after a dirty diaper flung out their car window hit a state trooper's cruiser.
Indiana State Police Sgt. Stephen Wheeles was driving down Interstate 65 in Johnson County when a soiled nappy flew out from the backseat window of the vehicle in front of him.
The diaper bounced off his squad car, which was reportedly not damaged in the incident.
"I was heading home after working the Indiana State Fair, tired, and wasn't really expecting it," Wheeles told the Indianapolis Star. "It hit my car and bounced a couple of times. ... It's not something I could really let fly."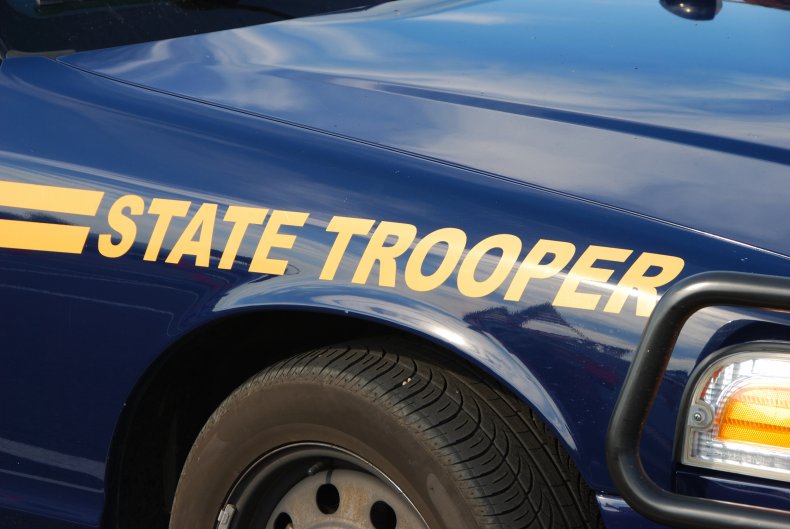 He said he had no choice but to ticket the driver.
"Littering is always bad," Wheeles later tweeted. "Littering by throwing a used diaper right out of the car window in front of a police officer is asking for a ticket—especially when the diaper hits said police officer's [car]."
It's been a big month for not-very-bright motorists: Last week, an Iowa woman fleeing police called 911, claiming the car she was driving had been stolen from her. Authorities say Rachel Thornburg had made the call in an attempt to throw cops off of her trail.
A driver was arrested Friday on Long Island after allegedly impersonating a police officer and trying to pull over a van full of police detectives.
The fake cop reportedly activated emergency lights and sounded an air horn as he attempted to pull the van over. When the occupants—all members of the Nassau County Police Department's electronics squad—identified themselves, he fled the scene.
He was later picked up by highway patrol officers and charged with criminal impersonation, reckless endangerment and fleeing the police.
Elsewhere in New York, a driver fleeing police slammed into a hot dog truck, injuring three people. The driver's Jeep Grand Cherokee hit a Hyundai, then continued 100 yards across onto grass before hitting the stand and a parked Nissan Altima.
But dim pedestrians have gotten in on the act, too: Earlier this month, a suspect fleeing cops in Australia accidentally ran straight into a prison. After ditching a stolen Toyota truck, the man fled on foot and climbed a fence into a farm owned by St Heliers Correctional Centre, a men's prison.
Motorist Flings Dirty Diaper Out Window, Hits State Trooper's Car | U.S.