Dave Longstreth on Drake, Depression and Dirty Projectors' Unlikely Comeback Album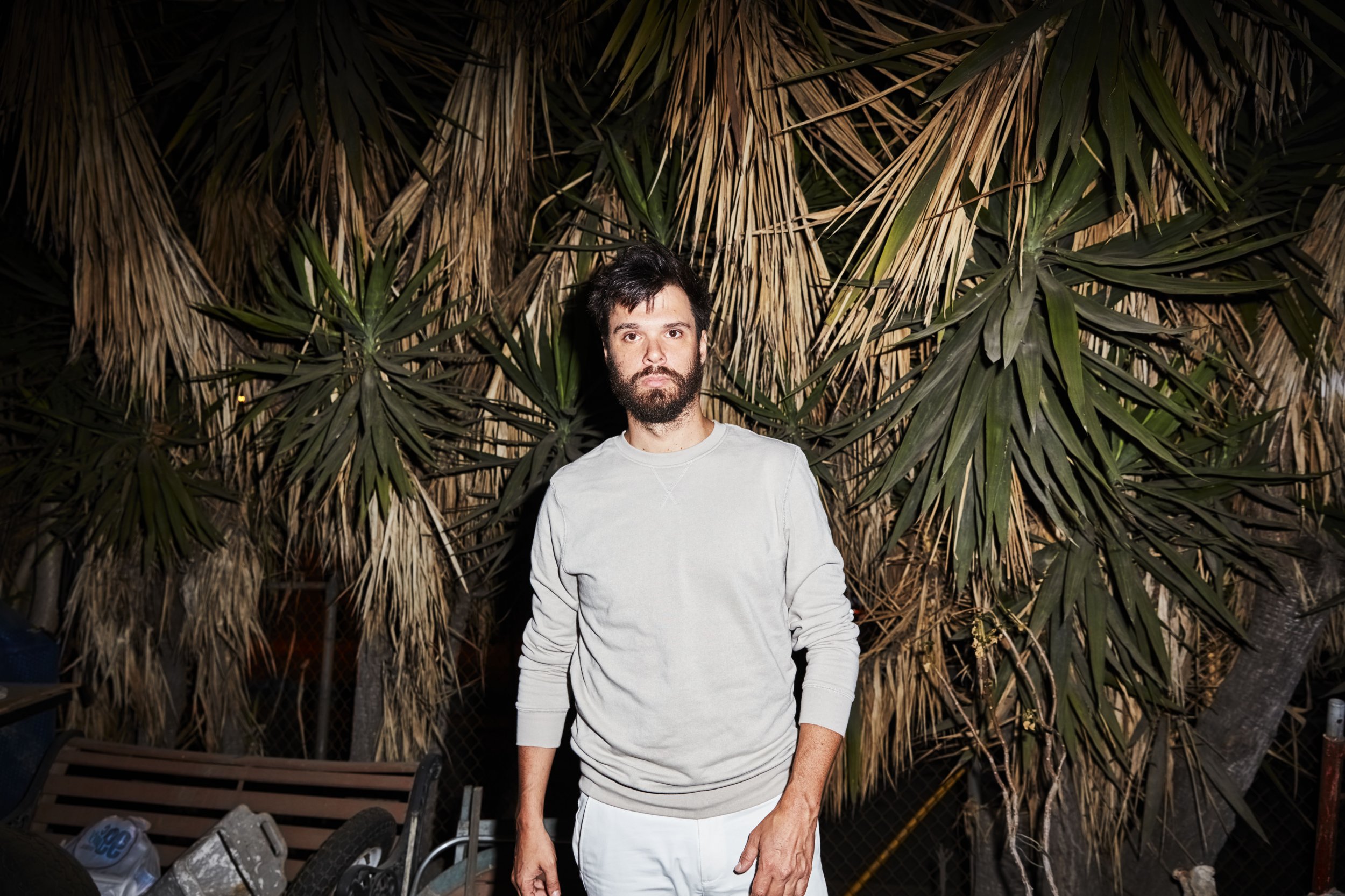 "It feels like emotional HD or something."
Dave Longstreth, the leader (and now only member) of the idiosyncratic indie group Dirty Projectors, is talking about his love for Drake. But he might as well be describing his own new album, which, in wrenching detail, chronicles the collapse of his relationship with ex–bandmate Amber Coffman. It is the first Dirty Projectors release in nearly five years—and a stark musical break from 2012's Swing Lo Magellan, replacing the guitars and woozy vocal harmonies with a more insular sound that's heavy on samples and groaning synths. In its own curious way, it feels like the indie answer to Kanye West's sad-pop landmark 808s & Heartbreak. (Longstreth worked with West, as well as Rihanna and other stars, on the 2015 single "FourFiveSeconds," an experience that clearly had some impact on his own approach.)
When Longstreth began writing the songs that comprise Dirty Projectors, he was living in upstate New York, isolated and depressed. He felt uncertain that Dirty Projectors would exist in any future incarnation. Listening to the album feels a little bit like eavesdropping on a therapy session. Over the course of nine disarmingly personal tracks, Longstreth recounts the dramatic arc of his relationship ("Up in Hudson"), moans about feeling abandoned ("Keep Your Name") and grasps towards something resembling reconciliation ("I See You").
Longstreth, 35, has a new sound and a new look: shorter hair, thick, unkempt beard. During a recent interview at the Walker Hotel in Greenwich Village, the musician chatted about breakup albums, the role of art in the age of celebrity, and (of course) Drake.
Do you anticipate fans labeling this a breakup album? Do you like that term?
It seems like it is a breakup album. People can call it whatever they want. I think what's cool about that is that in a moment where our institutions seem ill-matched to the way that society works, genres seem [to be] extraordinarily badly fitting for ways that music is made now, what it sounds like and the ways people experience it. What genres are good for is being like, "Here are the parameters. Here's something about the way it's going to make you feel. And here's something about the subject matter."
There's a really rich history of breakup albums from songwriters. Do you have any favorites?
Oh, man. Hadn't thought about it. I'm kind of blanking on specific songs. What are some?
A press release about your new song mentions Blood on the Tracks by name.
Yeah, Blood on the Tracks is a great one.
Another really good one is Sea Change by Beck.
Mmmm! I didn't realize that was a breakup album. But yeah. It seems to be as much a part of life as birth and death and falling in love.
What has been the weirdest part of the transition to living in L.A. full time?
Hasn't been that weird, I guess. It felt pretty organic. It turns out it's a path that people have made before: grind things out in New York for a while, then move to L.A. For me, it's really good because the studio I built [in Los Angeles] has really changed the way I can make music.
The new album has more of a synth-heavy feel to it, more of a studio-as-an-instrument feel. I wonder if that's a direct result of your new set-up.
Yeah, I can imagine that. I got a little baby grand piano off Craigslist for like $500. It's a beautiful instrument that you hear on a bunch of the songs. That's that piano on "Keep Your Name" and "Work Together" and "Little Bubble." We had a Rhodes in there. So yeah. I would also venture that for the subject matter, that approach also felt more appropriate. Because the songs are so interior.
Your new album came out of a pretty difficult place for you. How did you pull yourself together? What was your self-care?
Music. Making these songs. I didn't really have a sense of what the future of the band could possibly be. The songs were just things I was making out of a kind of necessity. Personal necessity.
You were writing songs out of personal necessity?
Music has been there for me. Whether good or bad, it's the way that I process experience. As a listener and as a writer.
Why was it so hard to conceive of the future of Dirty Projectors?
When I started it, I wanted it to be a kind of amphibious vehicle—something that was capable of going with me wherever I needed to go. There's never been a Dirty Projectors album that's had the same lineup. It's always changed. But I felt like I was going down one road, and then it turned out I was going down another one.
What was the low point for you? Creatively or personally...
When we were done with all the touring for Swing Lo Magellan, I didn't really know what to do or how I would do it. I didn't really know how to write music from that place, which was a first for me. What pulled me out of that was being able to work with other people in this capacity that'd never worked in before. Making the string arrangement for the Joanna Newsom record [2015's Divers] was amazing. I'd always admired Joanna's music and I had never written an orchestral arrangement for anybody else. And producing the Bambino record, the Tuareg guitarist, was a moment to realize, you know what? I love music. This is reality for me.
Related: Joanna Newsom's high dive
"Time, as a Symptom" is such a great song. What was it like to work with Joanna Newsom?
She knew exactly what she wanted and she had a really developed universe for where these songs lived. How "Time, as a Symptom" fit into it. For me, that was a cool challenge. It was definitely difficult. I was definitely like, "Fuck, how do I live up to the clarity of the mental picture that she's got?"
Can you tell me about the role that Rick Rubin played in the new album?
When I was still living here and in Hudson, I was going out to L.A. more and more because I was doing work for other people. Kanye was out there. Amber [Coffman] was out there. I'd drop in on Rick a few times out in Malibu and just play him things that were in progress. We talked about music.
It feels like he's a sort of guru figure who guides musicians when they're feeling lost. Is that an accurate perception of him?
Um, for me, he totally was that.
Do you have to hire him or can you just stop by and say, "Hey Rick Rubin, I want to play you songs"?
No, no. I mean, I really get the sense that that's how he relaxes. There were a couple days when he was working on, like, Ed Sheeran all day or something. Then I came over; we'd hang out for a while and listen to music.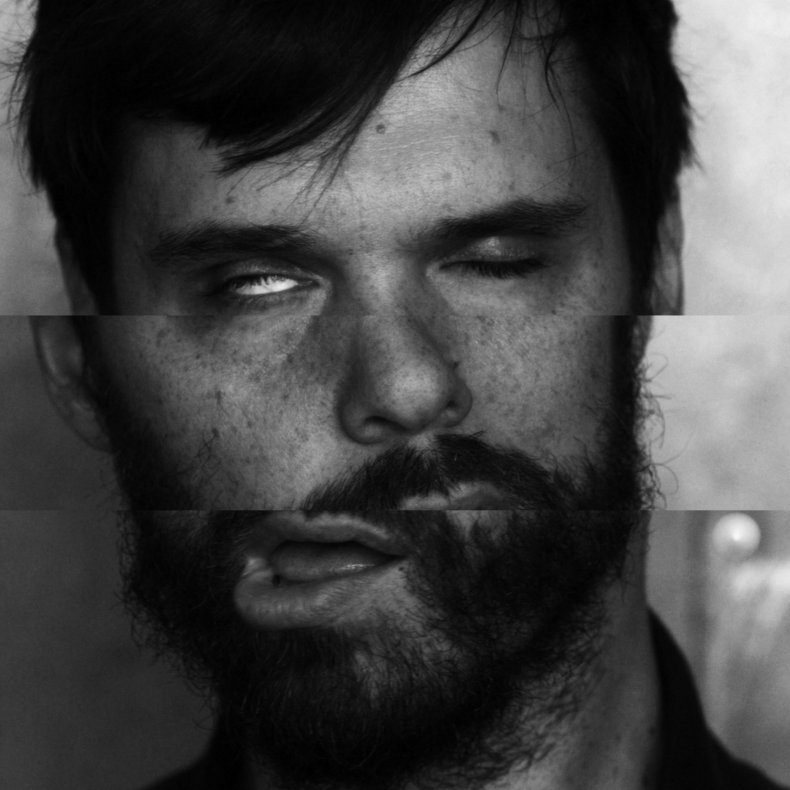 I heard that you listened to a lot of Drake while making this record. Why Drake?
I don't know why. He just got so good, for a minute there.
Only a minute?
These new Drake songs, I don't know what to do with. I tried. But Nothing Was the Same was just an incredible record. From there I went back to the other two [albums]. I just love the specificity of his world. It feels like emotional HD or something.
One of the tracks on your album, "Ascent Through Clouds," has all these vocal treatments and autotune effects. I was listening to that like, "Yeah, I can hear where Drake fits into this."
Yeah. I guess Drake also as a persona—as a lyricist. Someone who's processing experience through reconstructing it in a musical reality, you know? You get that sense of honesty and sharing from that era of Drake, [which] to me was really fresh and inspiring.
There's one line in "Keep Your Name" that really stuck out to me: "What I want from art is truth/What you want is fame." Where did that come from? Do you see it as being a binary between truth and fame?
For me, it encapsulates as a couplet a series of questions that I didn't really know how to ask. My shit when I was 18 was, you know, Fugazi and early R.E.M. and the Microphones, Mirah, things like that. That was actually indie-rock. That was released on independent labels. That was by and for the people who were making it and invested in that community. I think there was a kind of duality that they set up, that in hindsight feels a little disingenuous, between truth-telling and, like, obscurity versus renowned commercial success. I do think that one of the best effects the internet has had on music is that it's allowed these false walls between different music communities to vaporize. We can see that this is a big, complex, interconnected web.
So, coming from that place, those are my OG heroes. And then working for Kanye and thinking [about] 2013—the Drake record, the Yeezus record, the 2013 Beyoncé record. That music was, as DJ Khaled says, the best music.
Those people all want fame, right?
It's not a given that the biggest shit is going to be the most interesting shit, but what an extraordinary moment when that was true. So, I guess, thinking about the relationship of fame and art and coming at it without this prejudicial vestigial prejudice from, like, an indie-rock teenhood. At the end of the day, fame and art are both about storytelling. And fame can amplify the message of art. So they're symbiotic up to a point!
When your song "Up in Hudson" premiered, the press release described it as "an elegy—to the Obama years."
Yeah, maybe they just threw that in there because Trump is getting elected [laughs].
All of a sudden, there's all this pressure on the music world to protest or have some sort of response to Donald Trump. What's your attitude?
I don't think we can lose sight of the fact that we need to say yes. We need to continue to work on an inclusive vision of society. And a progressive vision of democracy. And we need to galvanize. We do need to respond energetically. It does change the way I want to think about music going forward right now. It's a galvanizing thing. It's enervating as well. Just feels like a brutal, you know, loss. But we need to push through.
Will there be a tour? Does it intimidate you to sing these songs in front of crowds?
Over the weekend, KROQ in Los Angeles, they were having a '90s weekend. I heard a live version of "Hurt" by Nine Inch Nails. At some festival or something. The contrast between Trent Reznor singing these lyrics that are so personal and the off-mic cheering of this big festival crowd was, like, very surreal to me. I love playing shows. Dirty Projectors certainly will on this record. But I definitely feel a little…
Squeamish?
Not squeamish. But it will be crazy to do so. It'll be wild.
One last question. You mentioned "Hurt," which reminded me of Johnny Cash, which reminded me of Johnny Cash's cover of "The First Time Ever I Saw Your Face," which reminded me of your use of lyrics from that song in "Up in Hudson." Where did that come from?
That was just a song I grew up with. My parents used to play that song in the house a lot. I always really loved it. I love the story of that song. Ewan MacColl wrote that song for Peggy Seeger, right when they had just gotten together. For me, the definitive version is Peggy Seeger's version. That's the one we had in the house. Ewan and Peggy were together in life and in music for the whole time that Ewan was alive. It was a beautiful story.
Dave Longstreth on Drake, Depression and Dirty Projectors' Unlikely Comeback Album | Culture