Engracia Figueroa, an impassioned activist for people with disabilities, died after complications from injuries she sustained in July when her custom wheelchair was destroyed by United Airlines.
Figueroa's passing was announced by Hand in Hand, a national network of domestic employers who advocate for legal rights and protections for domestic workers, and improvements to the home care system, of which she was a member of the California chapter.
The organization described Figueroa as a joyful, fierce and creative leader who was an actor, animal rights activist, surfer, and devout vegan.
In July, the California woman was representing Hand in Hand in Washington, D.C., at a rally and art installation that the activists hoped would encourage Congress to invest in the home care system.
Figueroa was traveling back from D.C. on United Airlines when she learned that her $30,000 custom-designed wheelchair had been destroyed in the cargo hold.
Hand in Hand said that the wheelchair was made specifically to support Figueroa's spinal cord injury and left leg amputation. The mobility device was considered critical to her independence and to maintaining her health.
"Mobility devices are an extension of our bodies. When they are damaged or destroyed, we become re-disabled. Until the airlines learn how to treat our devices with the care and respect they deserve, flying remains inaccessible," the activist said in an interview after the incident.
Figueroa was stuck in the airport with her friend and home care worker Christine Laing for five hours and during that time, Hand in Hand said that she was forced to sit in a broken, manual wheelchair.
"Her struggle to maintain her balance over that length of time in the faulty device led to significant injuries. When she was finally able to return home, she experienced acute pain, and was admitted to the hospital multiple times in the subsequent months," the organization wrote on its website. "Not only did United Airlines refuse to replace the demolished wheelchair, insisting that it could be repaired, but the loaner chair they provided further exacerbated her injuries."
United Airlines eventually agreed to replace the cost of Figueroa's chair but Hand in Hand said the months of fighting over a replacement had a serious impact on the activist's body.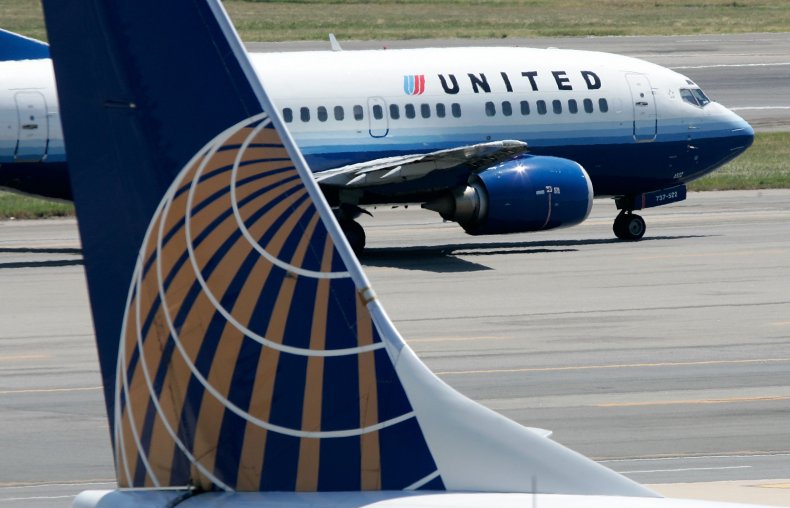 The organization claims that the loaner chair provided by the airline did not properly support Figueroa's body or properly distribute her weight.
This caused her to develop a skin ulcer, which became infected and caused muscle spasms, severe edema, and Figueroa also experienced gastrointestinal issues that made it difficult to eat, her lawyers told Hand in Hand. Figueroa's infection eventually spread to her hip bone and required emergency surgery to remove the affected bone and tissue.
Figueroa passed away on October 31.
"All of us at Hand in Hand are heartbroken, shocked and enraged by Engracia's needless death. This loss should never have happened. While we are reeling from the layers of injustice this tragedy makes visible, we are holding Engracia's tenacity and resolve as our guidepost," the organization wrote. "Lives are at stake in the work that we do, and our current ableist and racist system continues to fail our communities time and time again. We cannot and will not stand by and let these systems of oppression prevail."
Following the July incident, a United spokesperson said that the company apologized to Figueroa and was working to reach a resolution with the repair company. The Department of Transportation estimates that airlines damage or destroy 29 mobility devices a day.
"As Engracia's story shows, the consequences of this ableism and mistreatment are devastating," Hand in Hand wrote.
In a statement provided to Newsweek, United Airlines said, "We were saddened to hear about Ms. Figueroa's passing and we offer our condolences to her friends and family."
Updated 11/05/2021, 5:24 p.m. ET: This article has been updated to include a statement from United Airlines.