Disabled Air Force Veteran Facing Eviction After Home Was Sold Due To Delinquent $236 Tax Payment
An Arizona man could be forced to leave his residence after his mobile home was sold at auction.
According to the Arizona Republic, Air Force veteran Jim Boerner purchased the yellow mobile home two years ago. Boerner, who is unable to work due to brain and spinal injuries that occurred during a training exercise at an Air Force base in Mississippi, paid for the home in cash.
"It's difficult. It's just difficult. I love my home. I love my neighbors. ... This was my nest egg, you know? That's why I paid cash for it. This is where I was going to retire. And now I don't have that assurance anymore," Boerner told the Republic.
Boerner told the newspaper that after purchasing the home, he applied for a program offered in Maricopa County, Arizona that provides reduced taxes for individuals with fixed incomes and disabilities. Shortly after sending in his application, Boerner said he was mailed a postcard informing him that he had been accepted into the program.
However, last year a sheriff's deputy arrived to tell Boerner that he was late on property taxes and his mobile home could be sold at an auction.
Arizona state law defines mobile homes as personal property and allows for a home to be auctioned if the property tax payment is a day late. For single-family homes, owners have two years to pay the owed taxes before the residence is auctioned off. Additionally, the individual or company who purchases the home must wait three years to obtain the taxes and any interest owed before the former homeowner can be evicted following foreclosure.
According to the Republic, the Maricopa County Treasurer's Office gives mobile home owners 30 days to pay their late property taxes before they are flagged as delinquent. It is another 30 days before they inform the sheriff's office, who is then required to make contact with the homeowner and inform them of the money owed and instructions for how and where to make a payment.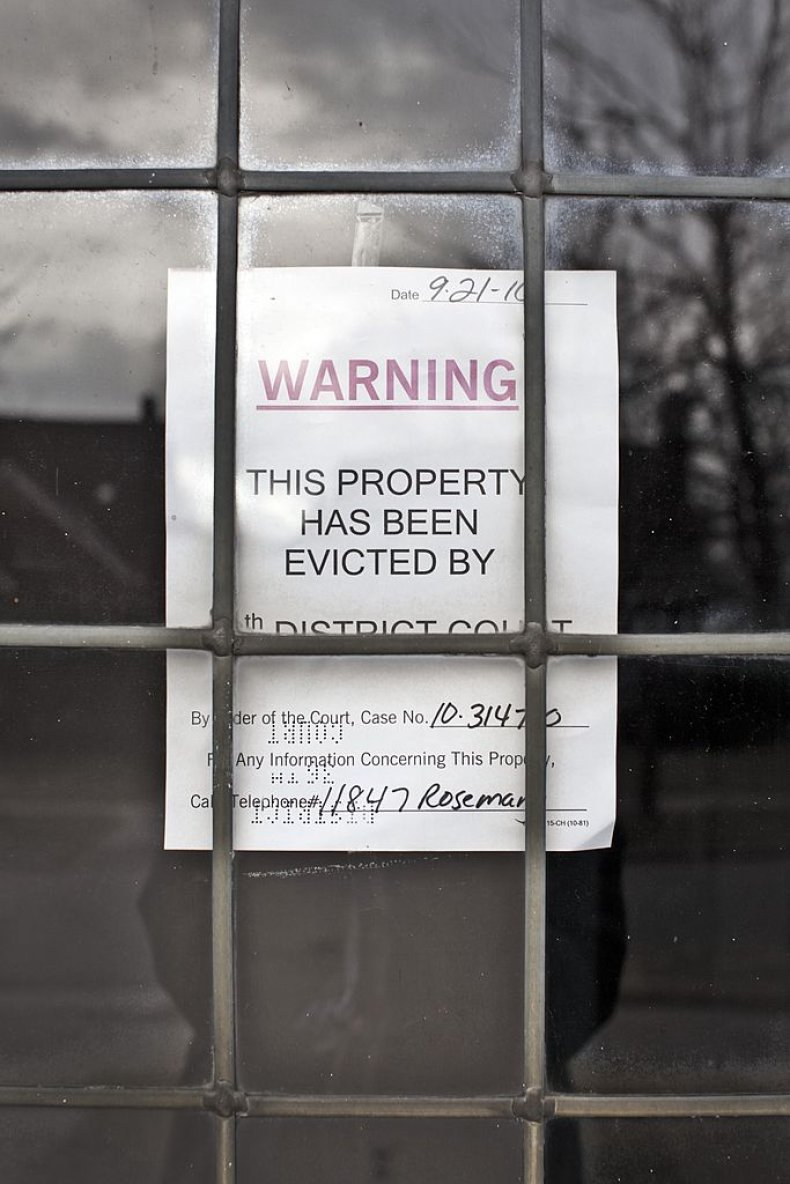 Boerner told the newspaper that after the deputy's visit in 2018, he filled out paperwork again to apply for the program and got another postcard saying he was accepted. Boerner said he didn't keep either postcard, and the treasurer's office says it has no record of either application.
Last month a deputy arrived to inform him that he was again late on his payment and that his home could be sold at auction. Boerner said he called to make a payment and was informed that the deadline was weeks away.
"There's nothing serious you would need to be worried about as far as the home being in any danger or anything like that," an employee for the county-call center said to Boerner in a recording obtained by the Republic.
Boerner said he was transferred to the sheriff's office and told he owed $641. Of that amount, $405 was from 2017. Boerner also asked if he would be kicked out of his home "between now and June 30."
"I would imagine not. I would always advise paying as quickly as you can, but I don't see anything in my comments saying they're going to," the employee reportedly told him. However, documents obtained by the Republic show that Boerner's house was scheduled to be auctioned on June 20.
The issues continued when Boerner made the payment, as he only remembered the $405, which is what he paid, leaving his account with a $236 balance.
That balance is what sent his property to auction, where a man using the alias Alex Patron bought the mobile home for $4,400. Shortly after purchasing the property, Patron went to the home to tell Boerner that it was his and asked him how long he would need to move out.
The conversation that followed included Boerner calling the treasurer's office to ask what happened and then offered Patron $5,000 to buy the home back. Patron countered with $30,000, which Boerner said was more than he could afford. Patron later offered the home for $26,000 and then $52,000.
Boerner said he would pay up to $15,000 to save his home, but Patron has decided he no longer wants to sell the property, in part because he alleges that Boerner threatened him and his family.
"I'm keeping the home. My grandma needs a house. She likes the (mobile home) park," Patron, whose real name is believed to be Lester Payne, told the Republic.
Meanwhile, the Maricopa County Treasurer's Office is trying to help Boerner. Treasurer Royce Flora told the newspaper she finds it outrageous that the veteran could be evicted from his home.
However, it appears that Patron's purchase was entirely legal and there might not be anything that can be done to keep Boerner in the home.
Boerner told the newspaper that he isn't sure where he will go if evicted.
If evicted, Boerner would join an estimated 40,056 veterans who are homeless on "any given night" the National Coalition For Homeless Veterans said. According to the NCHV, 7 percent of the general population fits the definition of a veteran, but of the homeless population, 13 percent served in the military. An additional 1.4 million veterans are currently at risk of becoming homeless.
The Maricopa County Attorney's Office is investigating the case.