Disabled, Elderly Migrants Abandoned by Smugglers on Greek Island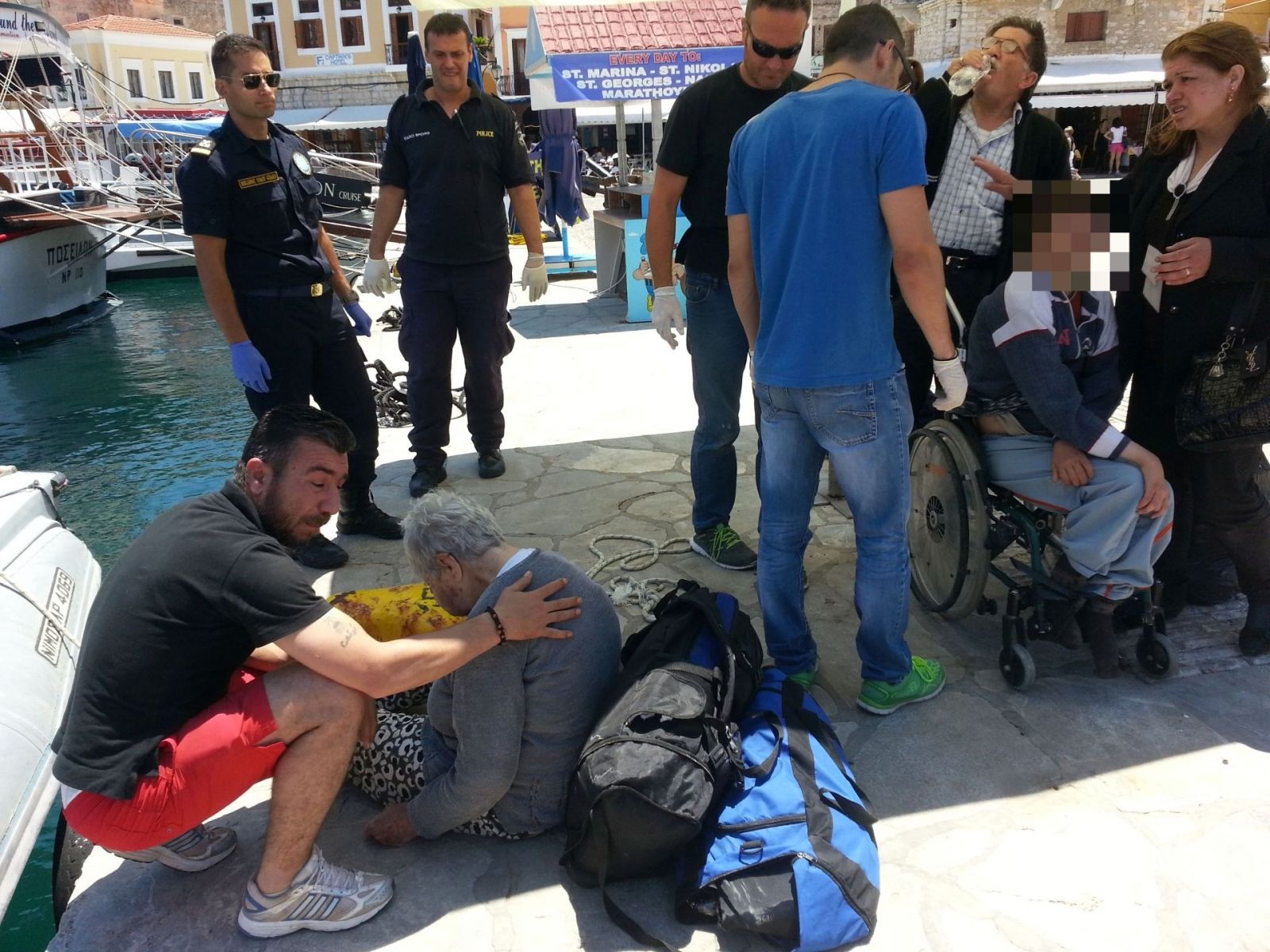 A 70-year-old disabled woman who is unable to walk and a man with special needs, both of whom are reported to have been smuggled by people traffickers from Turkey, were found abandoned on a Greek island by the country's coastguard Thursday.
Related: The World's 'Unprecedented' Refugee Crisis by the Numbers
The migrants were abandoned on Marathoundas Bay on the Aegean sea island of Symi, according to local media reports. The two people were left on the rocks along with their wheelchairs under the hot sun. They were both located and identified by the Hellenic Coast Guard, along with two other migrants.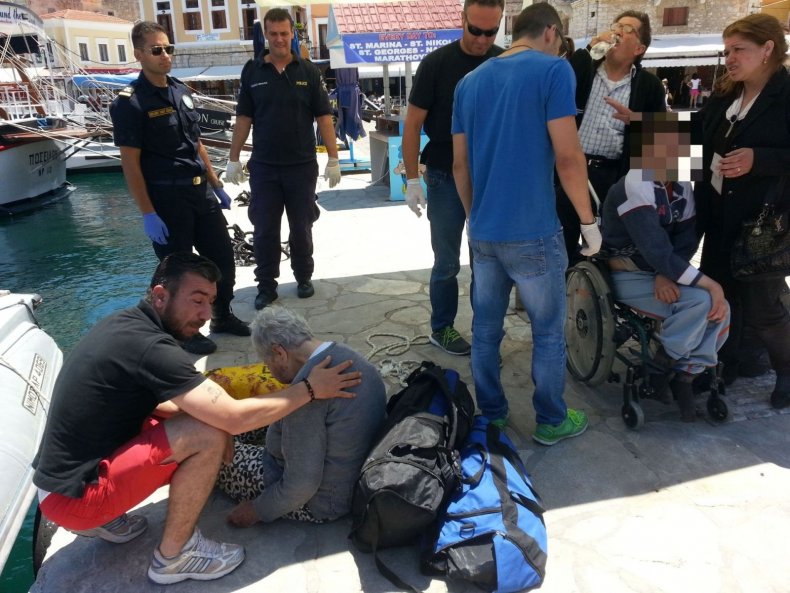 The rescue occurred after a coordinated operation by a Hellenic Coast Guard land patrol vehicle and a sea vessel, along with assistance from a private speedboat, say reports.
The four people have now been transferred safely to the port of Symi, where they were delivered to the local police directorate for questioning.
The photos, released by the Hellenic Coast Guard, show the migrants stranded on the rocks, unable to move, and in some distress. It is unclear what nationality they are.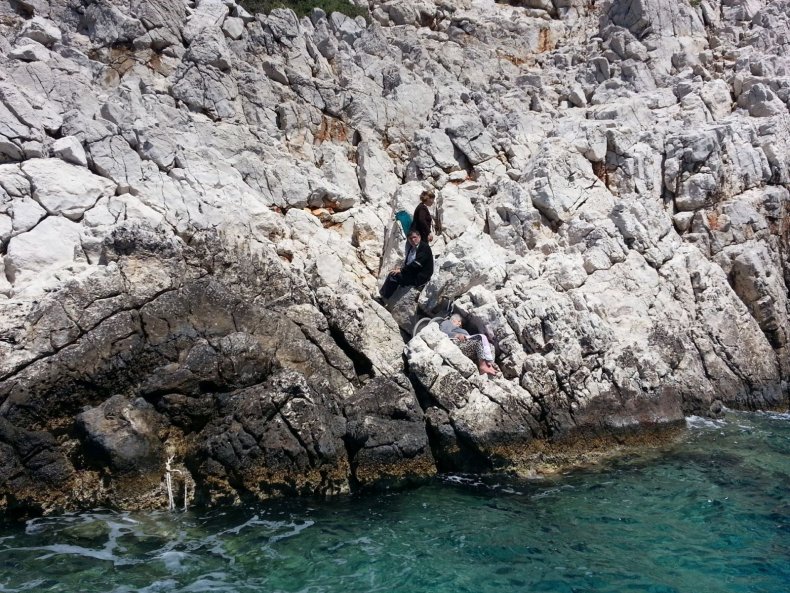 The UN reported earlier this week that Greece has now overtaken Italy as the number one port of call for migrants trying to reach Europe.
About 63,000 migrants have sailed to Greece this year from Turkey, while 62,000 have arrived in Italy from north Africa. The UN says that 60% of the arrivals in Greece were Syrians fleeing the civil war.