Disabled Girl Beaten, Tortured and Thrown off Bridge by Group of Teens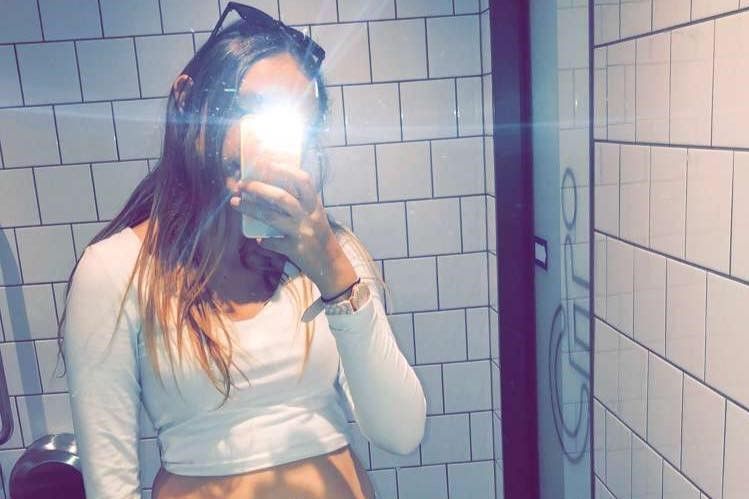 A 19-year-old disabled girl in Australia has managed to escape with her life after a group of teenagers kidnapped and tortured her for five hours.
Kayla Kendrigan, of Sydney, was taken by a group of four who proceeded to tie her to a chair, blindfold her, beat her with a bat, burn her, cut her hair off and stab her in the legs.
A video was uploaded to Facebook that showed parts of the ordeal. "Get in the car (or) I'll drag you in the f*****g boot… Hurry the f*** up," one of the kidnappers can be heard saying, according to News.com.au.
"Don't smile this ain't supposed to be f*****g fun," the man can be heard saying. "This is the grok that wants to call people f******g dogs… now she's tied up in a room like a c***… yeah, yeah that's how it works." Kendrigan had earlier called one of the offenders a dog.
Kendrigan was born without the lower half of her left arm. Police also described Kendrigan as having a "below-average learning ability."
Four people have now been charged with aggravated kidnapping and attempted murder. 19-year-old Brooke Brown, 22-year-old Matthew Lewthwaite, a 17-year-old girl and a 16-year-old boy. The younger pair's names have not been revealed because of their age. If found guilty of the charges, the four face up to 25 years in prison.
Following the torture and abuse, Kendrigan was thrown from the Windsor Bridge in West Sydney. According to 9 News, her arms and legs were tied, but she still managed to swim to shore.
Kendrigan and Brown were housemates and had known each other for around two months, according to court documents cited by news.com.au. Kendrigan had asked Brown for a ride on Saturday night, which Brown agreed to. However, while driving to pick Kendrigan up, police allege that Brown planned the assault and torture with Lewthwaite and the two other teenagers.
Ian Kendrigan, Kayla's father, shared a message of appreciation for officials who helped save his daughter. "I would like to say from the bottom of my heart a huge thank you to the police and detectives," Kendrigan wrote on Facebook. "You have done a fantastic job."
In an earlier post, Kendrigan threatened the four accused and said he would "hunt them down" for what they did "if detectives don't get you first."
Brown, Lewthwaite and the 17-year-old girl were all refused bail. All four are still in police custody.