Dollar-a-day Wages Loophole for Disabled Workers Must End, Says Bernie Sanders
Updated | Senators including Bernie Sanders have called on a labor law that enables employees to pay workers with disabilities as little as a few cents per hour to be scrapped, after officials found a non-profit in Illinois had exploited nearly 250 people.
A Department of Labor investigation found that Rock River Valley Self Help Enterprises, based in Sterling, Illinois, had violated employment law, unlawfully paying workers with gift cards instead of money.
In response, the department revoked Self Help's right to use a waiver that allows employers to pay employees with disabilities less than their non-disabled counterparts. Thanks to a clause in the 80-year-old Fair Labor Standards Act, Self Help could direct cheap, disabled workers to local factories on less than the federal minimum wage of $7.25, Vox reported. U.S. companies retained this power despite the historic Americans with Disabilities Act of 1990.
Employers can use Section 14c of the act to pay a special minimum wage to those deemed to have physical or mental deficiencies, or when their age is believed to decrease their productivity.
Those in charge of the probe concluded that Self Help could not prove the disabled workers were not performing their tasks as well as able-bodied workers could, and that they had attempted to hide relevant information from officials. The non-profit must now pay around 250 workers two years' worth of back wages, and pay at least the federal minimum wage moving forwards.
On the day of the verdict, several senators sent a letter to the Department of Labor raising concerns about abuses of Section 14c, which they called "inherently discriminatory," and the extent to which it has been used to mistreat and discriminate against workers with disabilities.
As of January 2018, employers across the country held more than 1,700 of these certificates against more than 150,000 workers, according to the letter slamming the clause penned by former Democratic presidential hopeful Sanders, Massachusetts senator Elizabeth Warren, Robert P. Casey Jr. of Pennsylvania, Washington senator Patty Murray, Maryland representative Chris Van Hollen, Maggie Hassan from New Hampshire, and Illinois senator Tammy Duckworth. The exact number of workers and their rates of pay are unknown.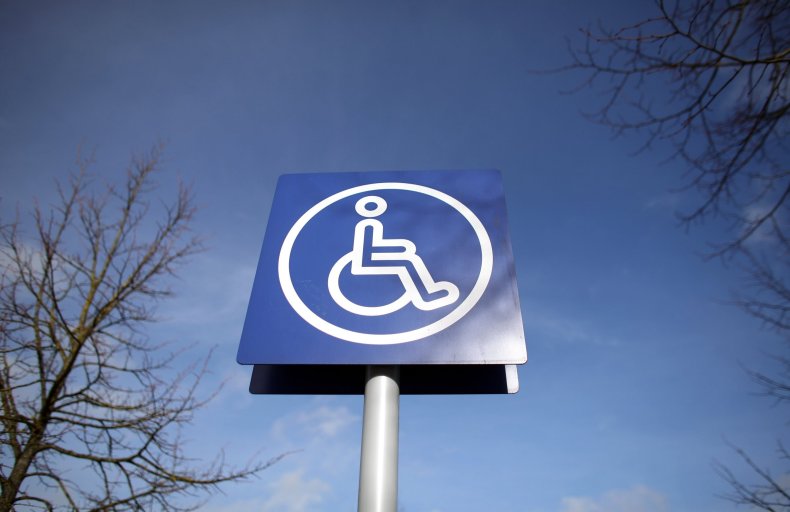 Many of the workers given subminimum wages work in "sheltered workshops" where they do not have able-bodied colleagues. In one case, students with intellectual and developmental disabilities were forced to work long hours for little or no wages for organizations sold as "vocational schools."
"These practices have continued in many places despite some states having taken steps to reduce state funding of these facilities, and three states having prohibited subminimum wages entirely," the signatories wrote. New Hampshire was the first to prohibit back in 2015, followed by Maryland the year after and Alaska in February 2018.
A 2013 USA Today report cited by the senators revealed that bosses in New York were paying disabled employees as little as 16 cents per hour, while executives were receiving tens of thousands of dollars in bonuses. A separate NBC investigation published in 2013 showed that some employees at Goodwill Industries sites earned as little as 22, 38 or 41 cents per hour.
Two years ago, a Senate subcommittee recommended that Section 14c be gradually phased out.
Carla Haubrich, Self Help executive director, said in a statement the organization had served the "developmentally disabled workforce" for 54 years.
"We are obviously disappointed in the decision made by the United States Department of Labor, disagreeing with this outcome, but will take all necessary steps to comply with the decision as we pursue our available options to have the matter duly reviewed," the statement said.
Ruben Rosalez, Acting Regional Administrator of the Department of Labor, said in a statement the body is "committed to protecting Americans with disabilities from exploitation in the workplace.
"When employers violate federal law and obstruct investigators, we take decisive action to protect vulnerable workers, their families, and other employers who play by the rules."
A spokesperson for the Department of Labor said it has no further comment to make on the statement it released. Self Help did not respond to a request for comment.
This piece has been updated with a response from the Department of Labor.