Disabled Man Kicked Off Southwest Flight Over Mask Despite Doctor's Notes
A family from Ohio have been left "disheartened, embarrassed and disappointed" after their disabled son was kicked off a Southwest Airlines flight for not wearing a mask despite having two doctor's notes explaining his health exemption.
Cheri Fleming and her son Bryan Crislip were trying to travel with one of her friends from Chicago Midway to Los Angeles on Monday when Southwest staff barred them from taking the flight.
Crislip, 22, has been vaccinated against COVID-19 and two doctors have given him an exemption from wearing a face mask for medical reasons, his mother said.
Federal rules on wearing masks during flights have a narrow exception for people with disabilities.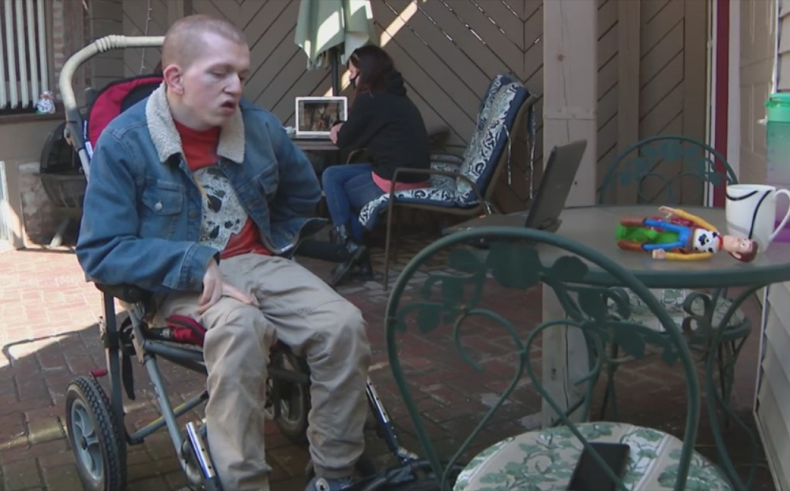 Southwest has reportedly said its passengers will only be able to apply for this exemption from March 14 and, if approved, can start flying from March 21.
Fleming said she had anticipated problems ahead of traveling so had called Southwest, whose customer service representatives told her to bring a doctor's note to the airport.
Fleming said they had presented the airline with letters from two doctors, a negative COVID test and proof that Crislip had received both vaccine jabs. "Gave everything they needed and it still wasn't good enough," she said.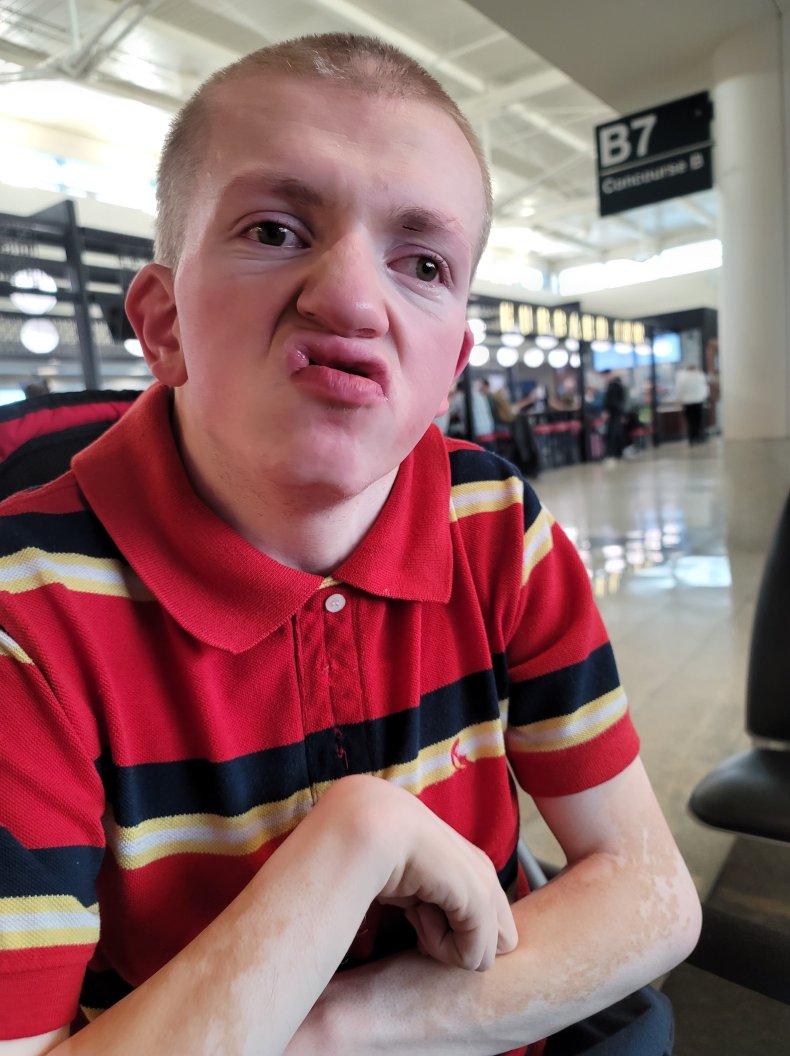 The group had traveled through the airport without any problems and were allowed to board the flight ahead of everybody else.
Once the rest of the passengers were on board, however, a supervisor approached the group to tell them they couldn't fly because of the mask policy. Fleming said: "They held the plane up to come back and make us deplane."
The supervisor told the group that Southwest would "start considering exceptions" from March 14, but there was nothing in place to allow Crislip to fly until then.
So Fleming, her son and her friend, all of whom are disabled, were forced to leave the plane. She said: "You can't just tell all the disabled people to wait until you figure it out."
Fleming, who has multiple sclerosis, said she was going to California to care for a friend with MS who has just had surgery.
She added: "The discrimination Bryan faced from Southwest Airlines has left us feeling disheartened, embarrassed and disappointed.
"What should have been his first vacation was turned into a negative experience and we hope this hasn't affected his willingness to travel and continue to try new experiences.
"Bryan has very high anxiety so this was a huge thing for him. This was our third attempt to fly as we previously had postponed twice as we expected problems and wanted to do all we could to satisfy Southwest."
Newsweek has contacted Southwest Airlines for comment.
The airline said in a statement to WGN TV: "While we regret any inconvenience this family experienced while traveling, federal law requires each person, 2 years of age and older, to wear a mask at all times throughout the flight, including during boarding and deplaning.
"Refusing to wear a mask is a violation of federal law and may result in denial of boarding, removal from the aircraft and/or penalties under federal law.
"Southwest communicates the face covering policy to all customers at multiple touchpoints throughout the travel journey, including: during booking, in a pre-trip email sent prior to departure and during a required acknowledgement that is part of the Customer Health Declaration Form and appears during the check-in process on the Southwest app, Southwest.com, Southwest's mobile website and airport kiosks.
"As always, we appreciate the spirit of compliance to the federal mask mandate and the ongoing cooperation among our customers and employees as we work collectively to support the comfort and wellbeing of all who travel with us," it added.