'Disappointed': DNC Chair Tells Joe Manchin Voting Rights 'Not a Both Sides Issue'
Democratic National Committee (DNC) chair Jamie Harrison on Sunday expressed his disappointment in West Virginia Senator Joe Manchin's decision to vote against the For the People Act.
In a Sunday op-ed published in the Charleston Gazette-Mail, Manchin explained that he will continue to oppose abolishing the filibuster and vote against the Democratic voting and election reform bill. "The truth, I would argue, is that voting and election reform that is done in a partisan manner will all but ensure partisan divisions continue to deepen," he wrote.
Later, Harrison appeared on MSNBC to oppose Manchin's decision, telling host Alex Witt he's "very disappointed."
"I disagree. Listen, I know he wants to protect democracy but there will be no democracy if we don't protect the rights to vote of all Americans," he said.
"There's only one party in this nation that has over 350+ bills in order to suppress and encumber the rights of voters in this nation. Only one party right now is trying to cut hours in which people can go and vote... that is the Republican Party.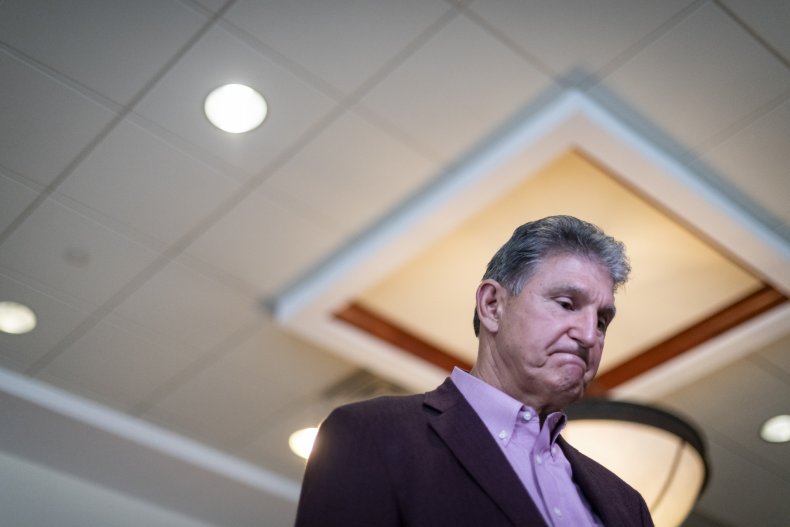 President Joe Biden and congressional Democratic leaders have urged the left to stick together to pass their sprawling voting rights bill.
Meanwhile, Republicans in numerous states—including Florida, Iowa, Texas, Arizona and Georgia—have launched campaigns to enact new voting restrictions. Democrats allege that the GOP effort will make participating in elections harder for their voters.
"This is not a both sides issue," Harrison said. "Either you are for protecting voting rights and protecting our democracy or you're against it. We have to focus and do all that we can to ensure that all Americans, regardless of whether you're a Democrat or a Republican, get the opportunity to exercise that right."
Senate Minority Leader Mitch McConnell of Kentucky has repeatedly condemned the For the People Act, calling it "an atrocity" that no Republicans would support.
"This bill obviously is designed to make it easier to cheat, to subsidize campaigns by the federal government, and to have one party take over the enforcement of American elections," the Republican leader said in March.
Harrison said Manchin "can't just leave this up to the whims of Mitch McConnell and [Texas Senator] Ted Cruz to do the right thing. I'm sorry. Mitch McConnell's already said that he doesn't want Joe Biden to accomplish anything."
"This is about the American people. And we need people to stand up. They didn't do the right thing on the commission. Why in hell do they think they're going to do the right thing in terms of voting rights of the people when it stands in the way of them getting power?" he added.
Newsweek reached out to Manchin's office for comment. This story will be updated with any response.