A Disappointed Scott Stapp, Frontman of Creed, Reviews the Film 'Creed'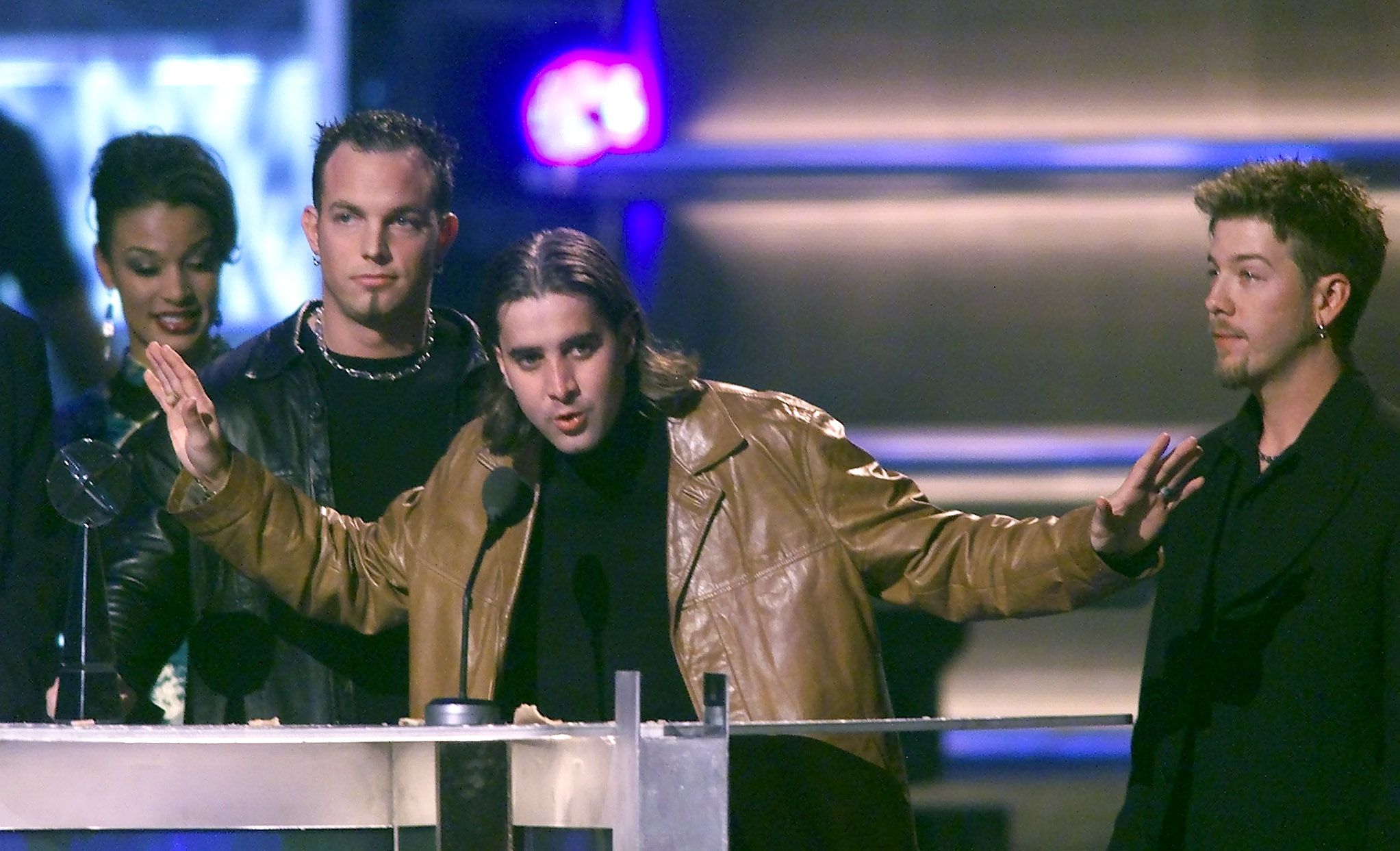 What are you thankful for in this holiday season? Mashed potatoes? A merciful day off from work? Red wine? Friends and family of all colors and creeds? We're thankful for all of these things, and also for the Internet's occasional gems. And the video released this week of Scott Stapp—frontman of late '90s Christian rock band Creed—reviewing the new boxing film Creed is nothing short of a gift.
In a segment titled "Can You Take Me to the Movies," a play on Creed's 1999 hit "Can You Take Me Higher," Stapp offers his thoughts on the drama, which saw its wide release in theaters Wednesday. He doesn't try to hide his disappointment, noting in the review, "As Creed the movie unfolded, there wasn't much that resembled what happened in Creed, the band."
The Rocky spinoff, starring Michael B. Jordan as Apollo Creed's son, is presumably about legacy and boxing—a lot of boxing—which makes Stapp a bit sour. In the video, he reminds us that "one time I punched a guy from 311," a brawl that coincidentally happened 10 years ago Thursday, but as far as actual boxing goes, he's stayed out of the ring.
Fittingly, Creed bears "no epic guitar solos played on a mountaintop," much to Stapp's chagrin. The film's lead, named Creed, meets Rocky Balboa (Sylvester Stallone) along the way. For Stapp, this is revisionist history: "Take it straight from the guy from Creed," he says, placing a hand over his heart. "We never met Rocky Balboa."
Despite the constructive criticisms, Stapp admits that the "performances were good" and he even praises the "high contrast lighting" and "tracking shots" that make Philly look like the city of tough love it is. Though, as he's quick to remind us, he's "from Creed," not Philly. Yet it made enough of an impression on Stapp for him to give the film a score of "four arms wide open."
We'll see if the next film on Stapp's reviewing roster, Assassin's Creed, fares better.