Disaster Preparedness Starts With an Investment in Public Interest Law | Opinion
This summer, nearly one in three Americans experienced a weather disaster. Hurricane Ida alone impacted hundreds of thousands of people in Louisiana and along the East Coast, and climate change is making disasters like hurricanes, wildfires and floods more likely. Extreme weather events such as these completely upend lives—damaging homes and belongings, affecting health and well-being and exacting a heavy financial toll.
Understandably, people often think of food, water and shelter as the primary needs after a disaster, but that is far from reality. People must contend with challenges like applying for Federal Emergency Management Agency (FEMA) benefits, tackling insurance claim disputes, clearing property titles and protecting themselves against unscrupulous contractors and unlawful evictions.
The legal needs that emerge after a disaster are complex and difficult to navigate without a lawyer. Yet for far too many people, effective legal assistance remains out of reach.
There is a nationwide shortage of lawyers to help low-income people and families recover from the legal effects of disasters. Shockingly, the National Center for Access to Justice reported that in most states and territories, there is only one legal aid attorney available for every 10,000 people experiencing poverty. And research from the Brookings Institution showed that those with physical and mental disabilities, people and communities of color and low-income individuals and families are more vulnerable to the risks of disasters and struggle the most when it comes to restoring their lives and livelihoods in the aftermath.
With the frequency and severity of weather-related disasters already on the rise, we need to invest in a long-term solution to disaster preparedness: public interest lawyers.
Having more public interest lawyers on-the-ground in areas prone to disasters is a crucial piece of disaster preparedness and recovery. For one, lawyers level the playing field, providing marginalized people and communities with the tools and resources to prepare for, respond to and recover from disasters. Lawyers also can help eliminate barriers that impede a just recovery and increase capacity of legal services organizations to better meet the needs of disaster survivors during the recovery phase.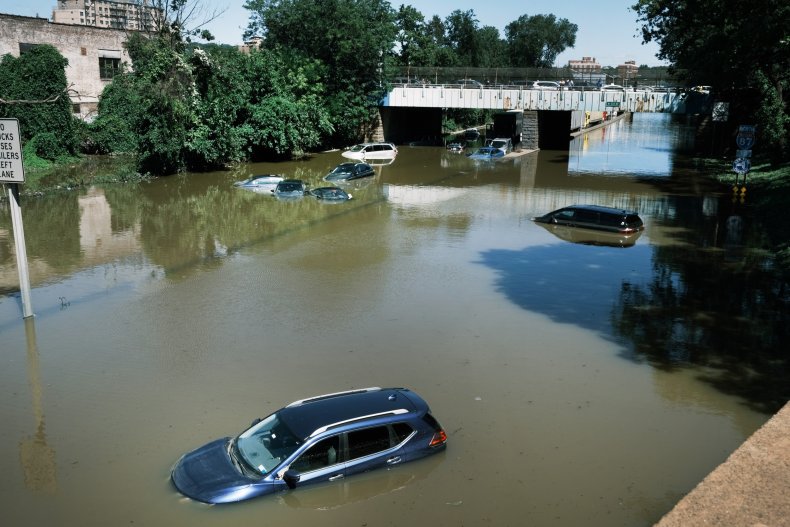 Consider this: In 2017, we witnessed the power of a group of disaster lawyers when Hurricanes Harvey, Irma and Maria devastated most of Puerto Rico and the Gulf Coast. The Disaster Recovery Legal Corps, a legal fellowship program established by Equal Justice Works, mobilized a group of 23 public interest lawyers to provide free civil legal services to communities affected by these hurricanes and other disasters throughout Texas and Florida. At the end of the two-year program, 90 percent of participating legal services organizations reported increased capacity to serve disaster survivors in their communities and contributed a staggering $3.25 million in combined economic benefits in the form of FEMA assistance, housing stability, employment, wage protection and more for their clients.
Right now in Louisiana, New Jersey and New York, survivors of Hurricane Ida are in need of legal services in reaction to the deadly storm. If more public interest lawyers had been on the ground prior to the hurricane, proactive efforts may have alleviated the burden they now face, increasing capacity and readiness to assist survivors, engaging in community education and outreach to raise awareness of available services, or cultivating relationships within the community to build a referral network for clients.
This should be a core aspect of disaster preparedness.
Public interest lawyers work to advance equal justice. In doing so, not only do they ensure an equitable recovery in disaster-affected communities, but through their commitment to public service they are helping to lay the groundwork for sustainable solutions that can help build stronger and more resilient communities for the future.
This National Preparedness Month, I'm calling on the legal community to come together to deepen investments and facilitate sustained support for public interest law—so that we can make equal justice a reality for all.
Linda Anderson Stanley is the senior manager for disaster programming at Equal Justice Works, a national nonprofit organization working to mobilize entry-level lawyers to pursue a career in public service. She is currently serving her third term as the director of the American Bar Association Young Lawyers Division (ABA YLD) Disaster Legal Services Program, and is an adjunct professor of disaster law at Stetson University College of Law.
The views expressed in this article are the writer's own.