Discarded Beer Can Leads to Arrest of Murder Suspect From 25-Year-Old Cold Case
A Florida man has been arrested after DNA evidence from a discarded beer can connected him to the 25-year-old cold case murder.
Kenneth Stough Jr. was arrested on November 2 by the Orange County Sheriff's Office for the murder of 31-year-old Terence Paquette.
At a press conference held Thursday, Sheriff John W. Mina broke down the facts of the unsolved 1996 murder of Paquette. In February 1996, Paquette's body was found in the bathroom of a convenience store in Orange County, Florida.
Paquette was stabbed more than 70 times and Mina described the crime scene as "very gruesome." The man had his throat slit and police found blood all around the bathroom and store. Police also mentioned the cash deposit from the store was missing.
During the initial investigation, authorities found blood belonging to an unknown individual but authorities were unable to identify the individual's identity. The case went cold until it was reopened in 2003 when the blood evidence was entered into a database.
Unfortunately, no matches were found. The case was reopened again in 2019 and in March 2021, detectives submitted the unknown blood sample to a genealogy database.
Using the database, detectives discovered that the blood came from someone related to a couple and their three sons. When they looked into the brothers, authorities discovered that Stough had lived across the street from Paquette at the time of the murder and often frequented the convenience store.
Authorities began monitoring Stough and followed him to a gas station where he disposed of empty beer cans in the dumpster. Police retrieved the cans from the dumpster and were able to pull Stough's DNA off the discarded cans. His DNA came back as a match for the unknown blood sample.
"Stough was linked to the murder using genetic genealogy," the Orange County Sheriff's Office said in a statement. "Which uses DNA testing and traditional genealogical methods to identify individuals."
Mina said this is the first time the Orange County Sheriff's Office has used genetic genealogy to solve a homicide case. Authorities are still trying to identify a motive.
"Just because we don't make an arrest in a case in a day or in a few weeks or even a few months doesn't mean we give up on our victims and their families," Mina said in a statement.
Stough faces first-degree murder charges and robbery with a deadly weapon.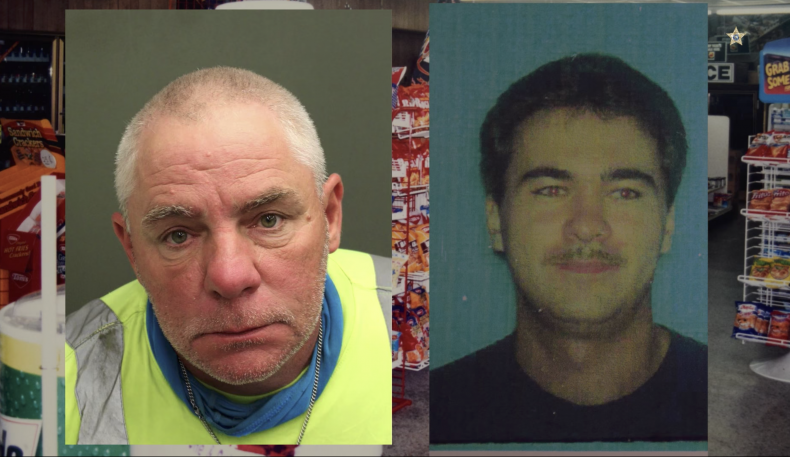 In New York, a man was charged on Wednesday in a 45-year-old cold case. According to police, Martin Motta, 74, was arrested after DNA was used to identify the then-unknown murder victim.
After the victim was identified as George Clarence Seitz, a World War I veteran, officials found "crucial evidence" linking Motta to the murder.
Seitz went missing in December 1976 after he was reportedly on his way to get a haircut. In March 2019, human remains were found buried under concrete in a backyard of a home in Richmond Hill, Queens. The body was dismembered at the neck, shoulders, and hips according to the DA's office.